Anish Giri moved to within a half-point of the lead at the FIDE Candidates Tournament with a win over Ding Liren in Friday's Round 11 action.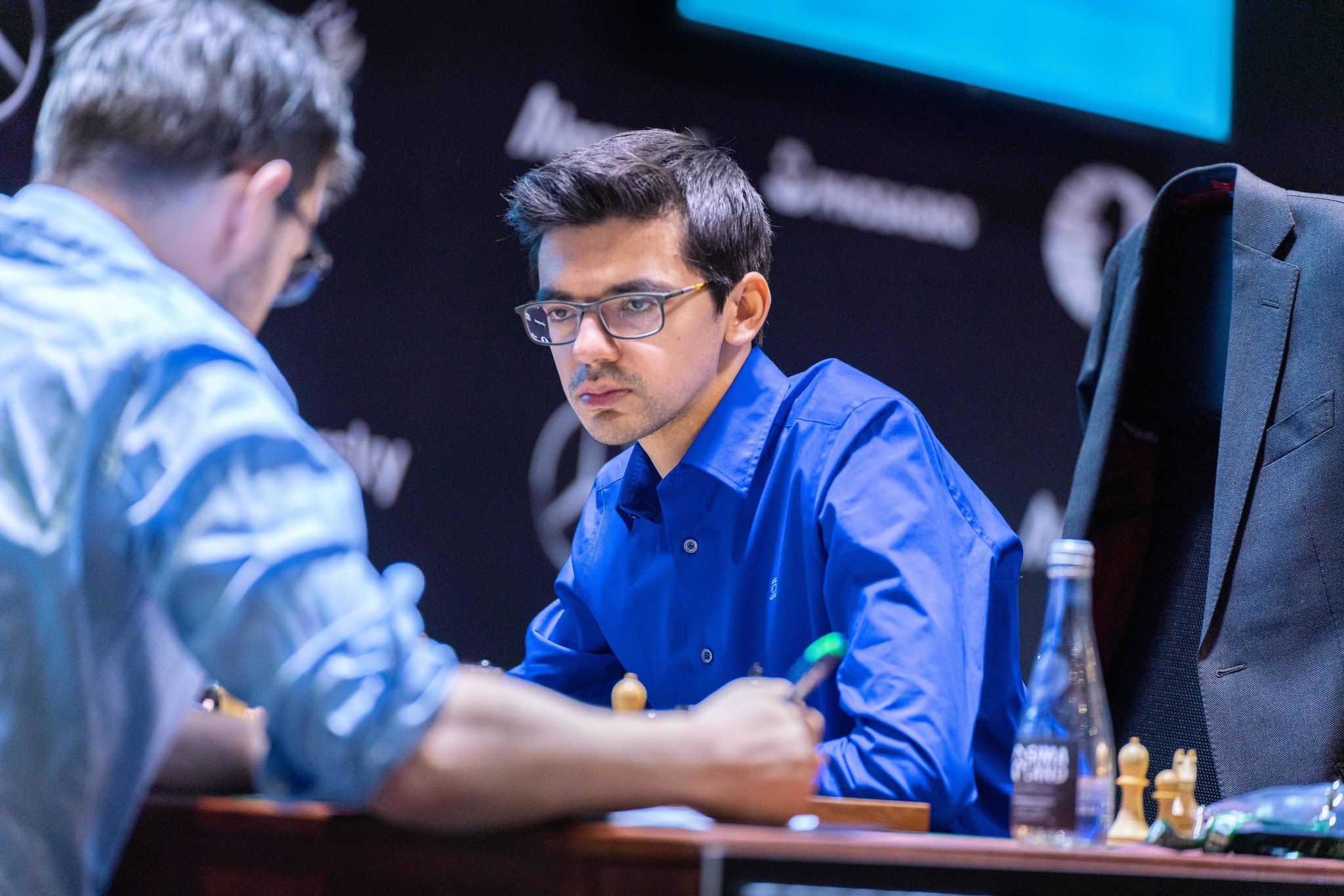 The win put Giri right on the heels of leader Ian Nepomniachtchi, who scored a draw against former World Championship challenger Fabiano Caruana.
Giri finds crushing sacrifice to finish Ding
Nepomniachtchi now holds just a half-point lead over Giri in the Candidates Tournament, with Caruana alone in third place, a full point behind.
Giri played a version of the Exchange Ruy Lopez, but failed to show much out of the opening. In fact, Ding put the Dutch grandmaster under some pressure as they transitioned into the middlegame. An error allowed Giri to make what he called a practical bishop sacrifice and take control of the position. Ding resigned just six moves later.
"The piece sacrifice was not very typical Anish. But he has definitely changed a lot. It's hard to say what 'typical Anish' is, these days!" – @max_warmerdam #FIDECandidates https://t.co/nXoXNl646K

— ChesscomNews (@ChesscomNews) April 23, 2021
"I've seen so many more dumb sacrifices performed by me that this was one of the better ones," Girl said afterward. "It's so easy to play and my king is so much safer. He shouldn't have taken of course, but when you suffer, you want to suffer for something sometimes."
Meanwhile, Nepomniachtchi did enough to safely secure a draw in a critical matchup with Caruana. Coming into the round with a one-point lead over both Giri and Caruana, it made sense for the Russian to play solidly, and he did so by playing the Scotch Four Knights.
Nepomniachtchi managed to build a slight advantage in a very dry position. That meant the Candidates Tournament leader could play on with no risk. Caruana ultimately held the draw comfortably, and the game ended peacefully after 41 moves.
Suddenly after Giri's win today we have the players spread out: Nepo +3, Giri +2, Fabi +1, Grischuk & MVL 0! There are just 3 rounds to go: https://t.co/c4Ip9OIV3V#FIDECandidates #c24live pic.twitter.com/VjHYhxG3Wa

— chess24.com (@chess24com) April 23, 2021
Afterward, Caruana said he didn't regret his opening choice, even as he ran out of time to close the gap with the leader.
"I did of course consider playing something a bit more double-edged," Caruana said. "But OK, it's still three rounds to go. I thought: why would I burn my bridges? I don't think that this was like a must-win or anything like that."
MVL falling out of Candidates Tournament contention
In another critical result, Alexander Grischuk defeated Maxime Vachier-Lagrave to severely damage the French grandmaster's hopes of winning the Candidates Tournament. Both Grischuk and Vachier-Lagrave now sit 1.5 points behind Nepomniachtchi in a tie for fourth place.
"I'll come back tomorrow, play some chess, and whatever happens, happens," Vachier-Lagrave said after the loss.
---
Candidates Tournament Odds (via Bwin)
Ian Nepomniachtchi: -135
Anish Giri: +200
Fabiano Caruana: +350
Maxime Vachier-Lagrave: +2500
Alexander Grischuk: +3300
---
Nepomniachtchi remains the favorite to win the Candidates Tournament, with Bwin listing him as a -135 pick to become the next challenger to Magnus Carlsen. Giri (+200) faces an uphill climb: while he is only a half-point back, Nepomniachtchi holds the head-to-head tiebreaker over him, meaning he'll need to finish clear first in order to claim victory.
Caruana (+350) remains in contention as well, and faces a critical matchup against Giri on Saturday. Vachier-Lagrave (+2500) and Grischuk (+3300) both retain faint hopes of winning the event, but may well need to win out in order to have a shot at making up enough ground in the final three rounds.