Woodbine Entertainment CEO Jim Lawson, one of Canada's most powerful horseracing executives, praised Canadian legislators for removing a provision in a sports betting bill that would leave racetracks out of revenue earned from fixed-odds wagering on horseracing.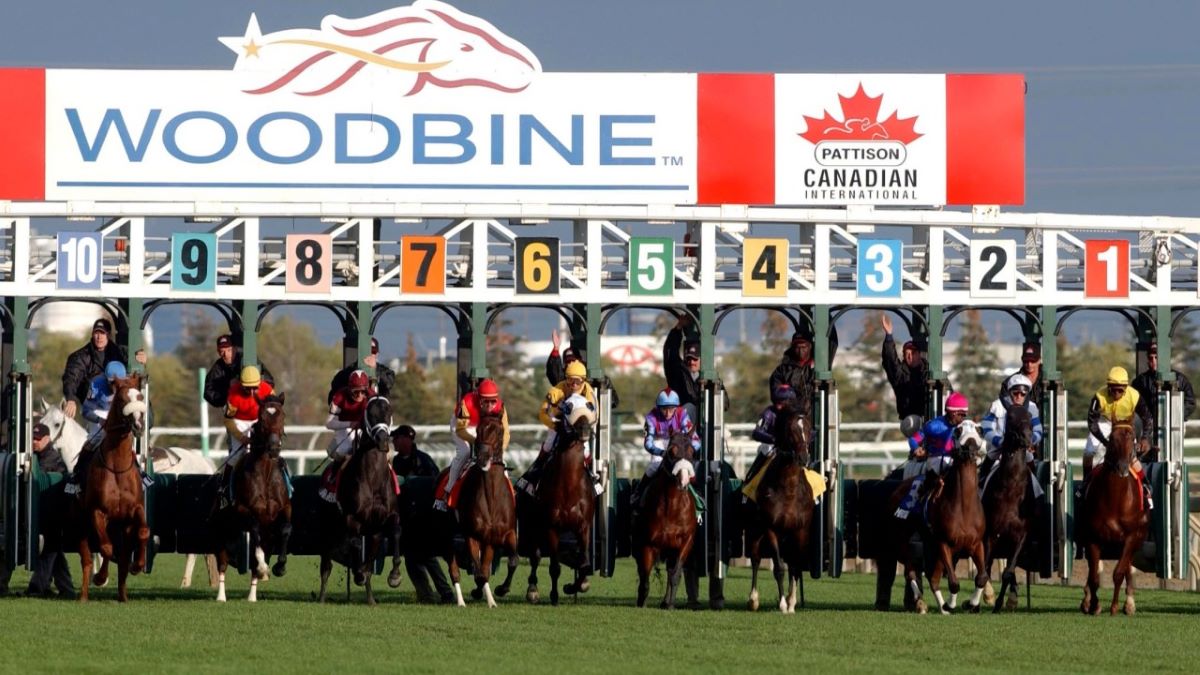 The element in question would have legalized fixed-odds wagering on horseracing without revenue-sharing provisions with the industry. That provision didn't make it in the final bill introduced into the Canadian House of Commons Wednesday.
"On behalf of the entire horseracing industry and the more than 50,000 jobs it represents throughout Canada, I would like to congratulate the government of Canada and (Justice) Minister (David) Lametti for clearly considering the interests of horse racing as related to the potential legalization of single-event sports wagering," Lawson said in a statement.
Lawson led the charge against the fixed-odds provision on racing because companies taking those bets would not be required to share any revenue with the racing industry. The bill would not differentiate fixed-odds racing bets from sports bets.
Setting the Table Without Partaking in the Meal
"We are the producers of the content and we are paying the operating costs of running the races and paying the purses," Lawson told Thoroughbred Daily News. "We should be the beneficiaries of fixed-odds betting on horse racing. That's just common sense. You can't allow someone else to encroach upon our own revenue source. You can't take away that revenue source by allowing fixed-odds wagering on a product we are producing and pay to produce."
Lawson said he is not averse to fixed-odds wagering, which is popular in racing-mad Australia and gaining momentum in the United States. Fixed-odds wagering comprises 60% of Australia's horse racing handle, where officials credit it with a 24% boost in Australian purses. The state of New Jersey just fast-tracked a fixed-odds racing bill for that state's tracks.
Darby Development, the owner and operator of New Jersey's biggest track – Monmouth Park – signed an agreement with Australian firm BetMakers to re-institute and expand fixed-odds wagering. New Jersey offered fixed-odds wagering for four years, but discontinued the practice in September because of low handles.
The subpar handles were a result of Betfair, the company handling the wagers, failing to reach agreements with the state's major tracks.
Fixed-Odds Wagering Could Expand Market Demographics
Fixed-odds wagering is seen as a way to bring in younger bettors who find it easier to comprehend than the pari-mutuel wagering system employed by the vast majority of North American and European tracks. Instead of betting on a horse at, say 4/1, then watching it leave the gate at 2/1 or 3/2 because of a late flood of money, fixed-odds wagering gives you that horse at 4/1.
The Canadian government sees sports betting as a financial panacea mitigating the financial crunch caused by the COVID-19 pandemic. Horseracing is not immune to that, as Woodbine's recent, pandemic-related early closure indicates. As it is, the Ontario Provincial Government pays $100 million a year in subsidies to the racing industry.
"If you want to do the smart thing and totally eliminate any subsidy that we get, let us make up for the money through sports betting," Lawson told TDN. "We are not looking for a monopoly. We know there are casinos and others that will be able to take sports bets. We just want to be cut in. We deserve it because of our skillset and our technology. You'd be partnering with a company that is well-positioned to conduct sports wagering."
Vote Not Imminent, but Lobbying is
The bill, marking the third push to eliminate Canada's federal ban on sports wagering, won't come up for a vote until sometime in 2021. That allows Lawson and Woodbine time to further push for a seat at the table.
"We look forward to continuing to represent the views of the horse racing industry throughout the legislative process in the House of Commons and the Senate of Canada to ensure that our role continues to be supported and strengthened where possible," Lawson said in that statement. "This includes collaborating with the federal and provincial government in future discussions regarding the impacts sports betting may have on horse racing, while looking to enhance opportunities that would benefit the industry and the tens of thousands of people it employs."