Given his horse's cute name, trainer Robert Tiller explained Pink Lloyd's future plans without a trace of irony. The 9-year-old gelding will head to a Canadian retirement farm for Thoroughbreds sometime this year. Emphasis on the "sometime."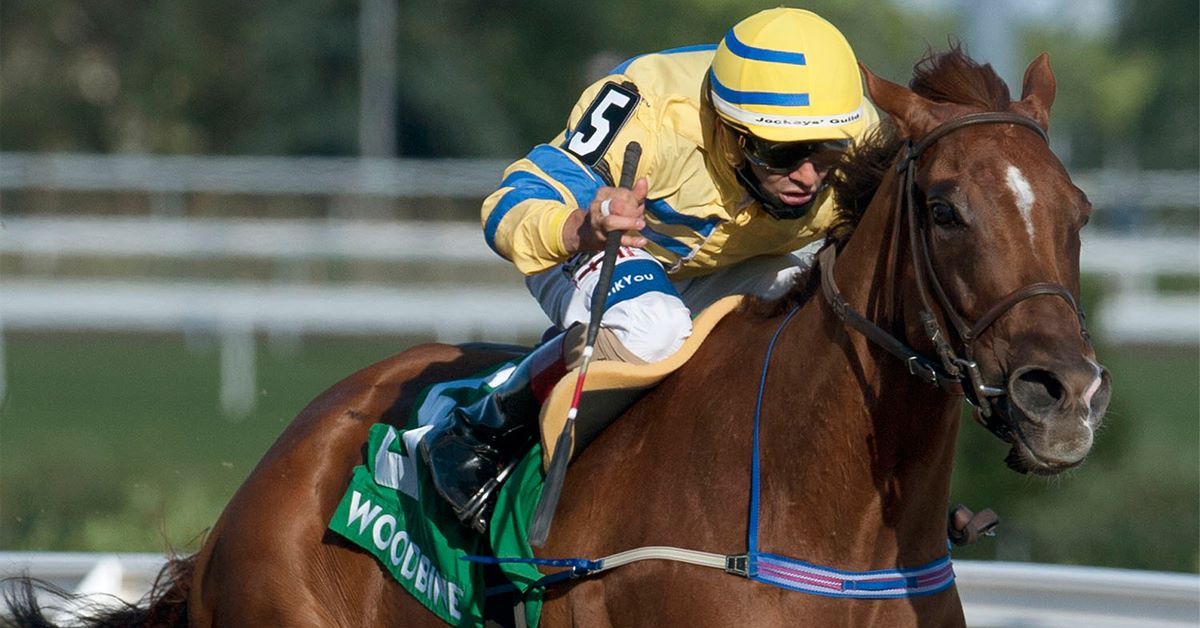 "He'll be a movie star there after being a rock star on the racetrack," Tiller told Woodbine Communications.
Pink Lloyd is a Canadian racing rock star and there is no Dark Side of any Moon to what is his swan-song season. The gelding goes for his fifth straight Grade 3 Jacques Cartier Stakes title Sunday in one of Woodbine's two featured Grade 3 stakes.
"We have a lot of challenges for this race," Tiller said. "He carries high weight again. If he runs a good race like he did in his last race of 2020, I'll be happy and we'll see how he comes out of it. The horse is doing well and he has every right to run in this race."
Pink Lloyd won 10 of 11 races over 16 months
This is Pink Lloyd's first race since a third at the Grade 2 Kennedy Road Stakes at Woodbine last November. That show placing snapped a five-race winning streak that began at the 2019 Kennedy Road Stakes. Pink Lloyd started that new streak after having another five-race winning streak snapped two months earlier in the Grade 3 Bold Venture Stakes.
Translation: between May 2019, when Pink Lloyd won the Jacques Cartier, and September 2020, when he captured his fourth Grade 3 Vigil Stakes, Pink Lloyd won 10 of 11 races.
And yet, that doesn't mark Peak Pink Lloyd. Between April 2017 and June 2018, he won 11 consecutive races.
A running machine
Those account for 21 of Pink Lloyd's 26 victories in 33 starts, dating to his August 2016 maiden-breaking debut. In fact, Pink Lloyd's career epitomized his musical semi-namesake's "Run Like Hell" song. He's captured the last four Sovereign Awards for Best Male Sprinter, and seven overall, including Horse of the Year in 2017. The Sovereigns are Canada's version of the American Eclipse Awards.
"Welcome to the Machine", indeed.
Yet, every machine has its limits. As Tiller was quick to point out, Pink Lloyd is now 9. Gelding or not, that's geezer territory for any runner. That's why Tiller said he plans taking his charge's final season one race at a time. Pink Lloyd's time could come at any time.
"This horse, his career will be over this year at some time. He will be retired this year," Tiller said. "He's been a wonderful animal; he's earned over $2 million, and he loves racing. He's happy and he's sound right now. That's why he's running. We're going to take it one start at a time and make a decision after each start."