Less than two weeks after a family vacation, and two years removed from his last action in the NFL, veteran quarterback Derek Anderson will start for the Buffalo Bills on Sunday against the Indianapolis Colts. The 35-year-old signal caller will be expected to try and prevent the Bills from sliding further down the AFC East standings.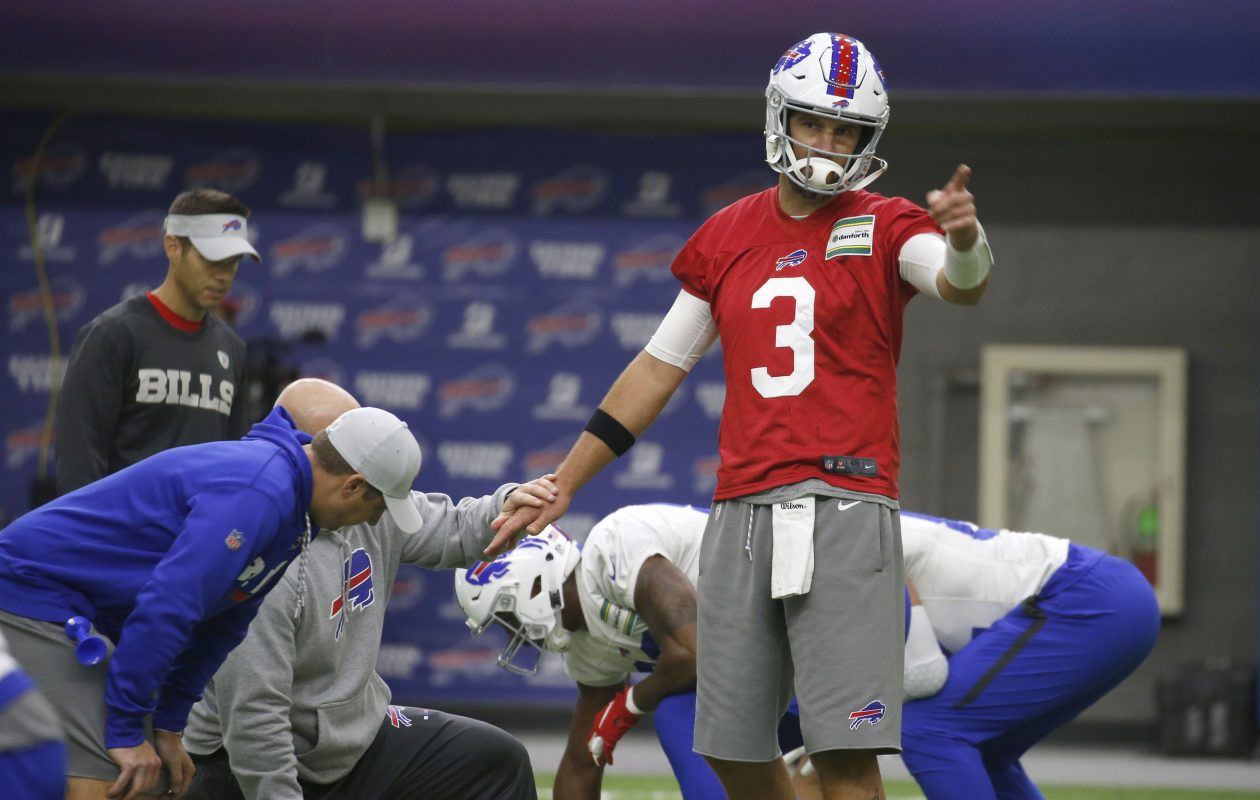 Anderson was signed a week ago with the intention of being a mentor to rookie quarterback Josh Allen. Allen, who became the starter after the team's season opener, had mixed results in four games, throwing for two touchdowns, but also having five interceptions.
Allen suffered an elbow sprain in the third quarter of a 20-13 loss to Houston on Sunday on what many thought was a late hit by linebacker Whitney Mercilus.
"Whether it was late or not, that's not up to me to decide," Allen said. "I threw the ball. I took the brunt of the hit. That's football. It's a man game. It's a tough game. I still love this game regardless of what happens."
With the team not knowing the extent of Allen's injury, coach Sean McDermott had to make a decision on who would take his place.
Losing Faith in Backup
Nathan Peterman, who was the one Allen replaced, had been ineffective in the games he has been in, throwing for a 34 percent completion rate and four interceptions.
McDermott, who is a 30/1 pick to be the first NFL coach fired, knew he couldn't rely on the backup, especially after he threw two interceptions in relief of Allen. He made the decision to go with Anderson.
"That's always part of the evaluation," McDermott said of Peterman's performances. "But one piece, not every piece of it. I feel like this is the right decision for our football team right now."
McDermott has a history with the longtime backup to Carolina's Cam Newton. He was the defensive coordinator for the Panthers during part of Anderson's tenure there.
"Derek is a guy that I've been around in Carolina," McDermott said. "He brings experience, leadership presence to the table and he's worked hard the last week, week and a half, to get up to speed."
Big Task for Veteran
Anderson is not coming into an ideal situation. The Bills have struggled in the passing game, and currently rank last in the NFL in yards per game, averaging 123 yards per contest. The team is a 7-point underdog on the road this Sunday against the Colts. Anderson said he is ready.
"Physically I feel good," Anderson said. "Last week I pushed myself pretty good through the week. I knew where I was at and I knew what I was doing. The legs feel good. The arm feels good. Mentally we're working on putting a lot of hours in just trying to catch up with these guys. They've been together and been doing things since April. It's my job to do what I can to catch up to where they're at."
Anderson still marvels that he is back under center after two years of inaction.
"It's football. Things that happen in this game never amaze me," Anderson said. "Just got to be ready at all times. I was fully aware of what I was getting myself into coming here. Obviously not ideal, but we're going to do what we can. It's not exactly how I saw it happening, I'm not gonna lie to you."