Ted Ginn Jr. is one of the fastest players in the NFL, but his boasting about his speed might be making his wallet a little lighter. The New Orleans wide receiver told the Bleacher Report's "The Lefkoe Show" that he would challenge anyone for a race, "pole to pole," with $10,000 on the line.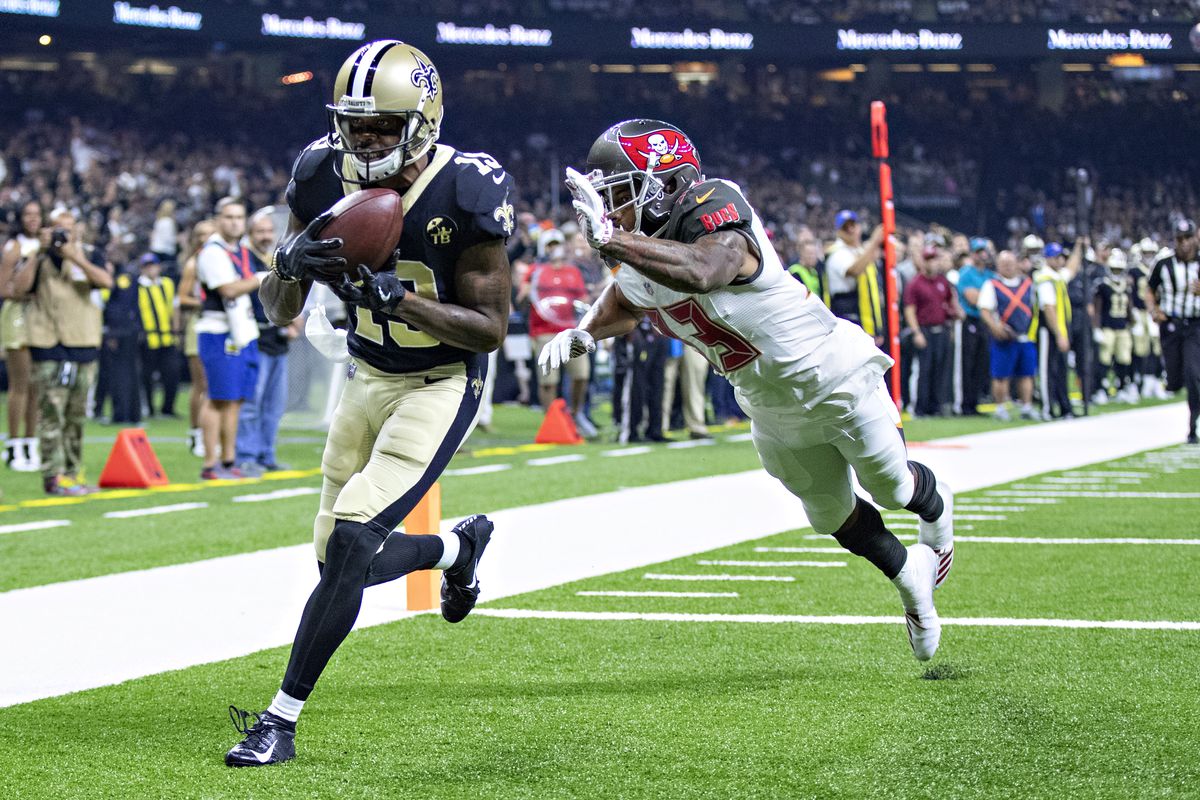 It didn't take long for someone to accept the contest, and he may actually be the favorite to win. High school sprinter Matt Boling heard about Ginn's challenge and the 18-year-old enthusiastically accepted. Boling posted on Twitter "Bet" in his one-word acceptance to Ginn.
So far Ginn has not replied to the Boling's social media post, but he is not one to shy away from a wager when it comes to races. Ginn said that he used to run against athletes in high school and make $200 or $300 per race. Ginn won the national championship and two state titles on the 110-meter high hurdles, a third state title in the 300-meter intermediate hurdles, and a state title in the 200-meter run, according to Ohio State.
Bigger Stakes, Challenge
The Saints' Ginn might be having to write a check if this race actually occurs. Boling is the Texas State 100 meter champion and broke a 29-year-old record. Nicknamed "White Lightning," he ran a 9.98 second 100-meter dash at the Texas Region III-6A track meet, the fastest time ever recorded by a high school sprinter.
The time wasn't recognized as a record, however, because it was in a tailwind of more than twice the legal limit.
No problem, though. Boling went out and set a record that was wind-legal, running a 10.13 at the state track and field championships at the University of Texas in Austin two weeks ago. Surprisingly, the University of Georgia recruit told the Houston Chronicle he can run faster.
"Honestly when I looked at the race before us and saw that the wind was 1.3, I was like 'Oh, I'm excited,'" Boling said. "Because after last week, everyone was like 'Oh, the wind wasn't legal' and stuff like that. So I was like 'Alright, I'll just drop a fast time today.'"
Which is exactly what Boling did in the clip below.
We have a state champion! With a new national and state mark of 10.13, Strake Jesuit senior Matthew Boling wins the Class 6A title in front of an electric crowd here in Austin. #uiltexas pic.twitter.com/6220blNfl9

— Daniel Gotera (@DTGoteraKHOU) May 12, 2019
Legend of White Lightning
The news of Boling's accomplishment only added to his intrigue. Earlier in the meet he had won the long jump, and before had set the Texas state record. He didn't try to break the record in the state meet, though.
"I wasn't aiming for any big records," Boling said. "Like in the long jump I only took two jumps because I just wanted to be rested because I had so many events today. I just had to do my job and get as many points for the team as possible."
Boling has become so popular, that he required a police escort at the track meet. It is something he said he uses as motivation.
"I look up and whenever I see the crowd get up to start videoing and watching, it definitely gets me hyped," Boling said. "That's what I love about the 100. Everyone comes to watch it and it's really fun. I got out well and I was just happy with it and the build-up and anticipation was a lot of adrenaline, but it was really fun."