There are now five NFL teams – the New York Jets, Miami Dolphins, Cincinnati Bengals, Denver Broncos, and Washington Redskins – that have the possibility of having an 0-16 season. All but Miami are playing this week.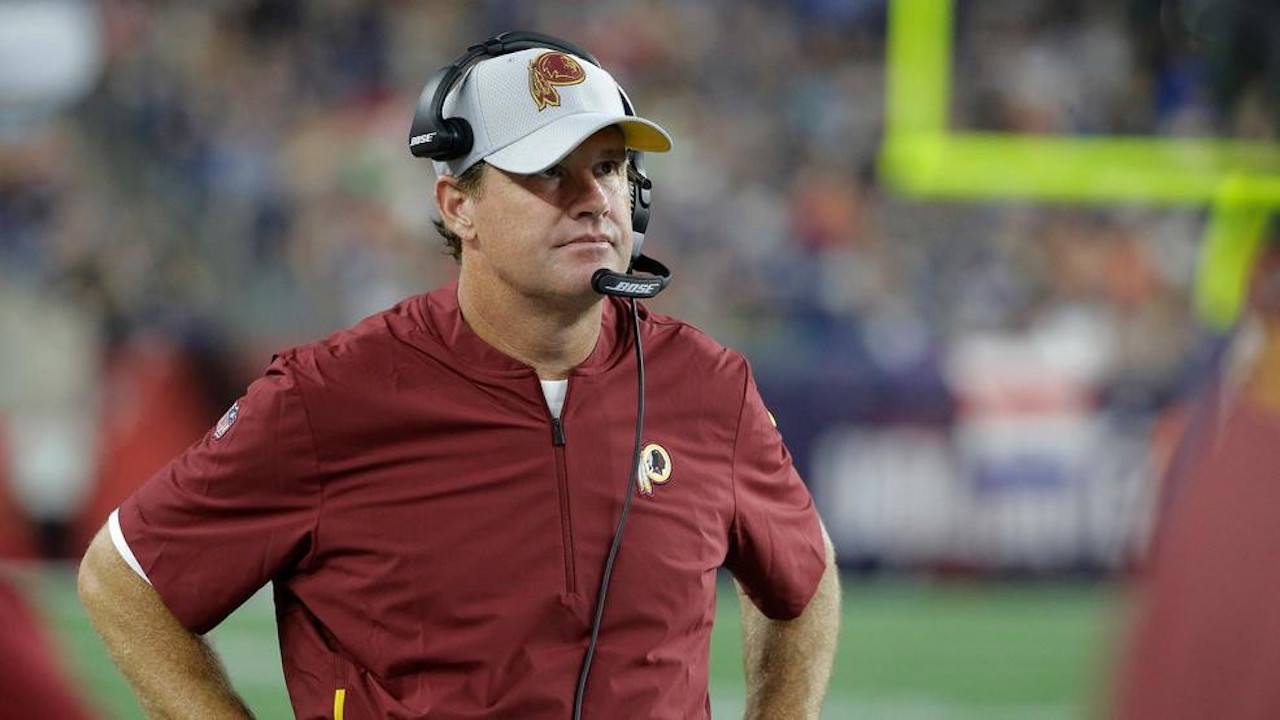 The Dolphins are a +250 to have an 0-16 season, according to Sportsbettingdime.com. The Internet sportsbook still believes Miami will win a game, however, as the no is -400. The joke this week is that Miami is a -3 underdog during the bye week.
Week 5 Winless Teams

Team                           Opponent               Line

New York Jets             Philadelphia           Eagles     -14

Miami                          Bye Week

Cincinnati                    Arizona                  Bengals -3

Denver                        LA Chargers          Chargers -6

Washington                New England         Patriots -15
While Miami is a worthy laughingstock, the other four teams that don't have a victory this season could also finish with an 0-16 season. We take a look at those squads, and the chances of them getting a win.
Washington a Good Bet for 0-16 season
Washington has been almost as inept as the Dolphins, especially in their last two games. They lost to the New York Giants last week, 24-3, and the week before to Chicago, 31-15.
This week, they get a team that's going in the exact opposite direction. The New England Patriots are undefeated, and not surprisingly, a 15-point pick over Washington, despite being on the road.
Coach Jay Gruden, who could be the first NFL coach fired, didn't even name a starting quarterback until Thursday. Not that it matters. Not even Billy Kilmer could pull off an upset this week. This team could very well be on its way to an 0-16 season.
Chances of winning: 10 percent
Jets Face Rested Eagles
Another team facing a big spread this week is the New York Jets. They are traveling to Philadelphia to play the Eagles, and are 14-point underdogs.
Philadelphia has the luxury of a long week, having beaten Green Bay, 34-27, two Thursdays ago. The Jets are rested as well, coming off a bye week.
The Jets need starting quarterback Sam Darnold back, but his return is at least another week away. They are stuck with Luke Falk, who took over when back up Trevor Siemian went down with an injury.
Falk, who started two weeks ago against New England, finished 12 of 22 for 98 yards and an interception. He told reporters on Friday that he wants to improve from that performance.
"I'm sad for Sam, that he has to go through this for another week," Falk said. "But I'm excited about my opportunity."
Until this team gets Darnold back, they are definite candidates to have an 0-16 season.
Chances of winning: 25 percent
Denver Running into Rush Defense Problems
The timing couldn't be worse for Denver. They have a porous run defense this season, and now they face the Los Angeles Chargers, who have two options. Running back Austin Ekeler is the first, but now the Chargers get back Melvin Gordon, who makes his season debut after a contract holdout.
Last week against Jacksonville, the Broncos allowed Jaguars' Leonard Fournette to rush for a career-high 225 yards. Denver coach Vic Fangio told reporters in his weekly press conference that there is more than enough blame to go around.
"The whole defense is culpable," Fangio said. "Defensive line not getting off blocks. Linebackers not tackling. Defensive backs not tackling."
Unfortunately that shouldn't change against the Chargers, who are favored by six points.
Chances of winning: 40 percent
Bengals Winless, but Favored
The only winless team that is favored this week is Cincinnati. The Bengals are 3-point picks on the road at Arizona.
The Cardinals are winless as well, but got a tie against Detroit in Week 1, so they can't have an 0-16 season.
They can, however, be as bad as they have been the last three weeks. The Cardinals lost big to both Carolina and Seattle in their previous two games.
The Bengals are coming off a short week, having lost to Pittsburgh 27-3 on Monday night. Could playing two games in a short span be too much to ask of Cincinnati? Probably, but the Cardinals give the Bengals hope.
Chances of winning: 70 percent