Indianapolis, New Orleans, and Baltimore each have the daunting task of covering a double-digit spread in Sunday's NFL games. The Colts are 10.5-point favorites as they host Miami. The Saints are at home against the Atlanta Falcons, and are laying 13.5 points. The Ravens are the lone road team of the three. They are at Cincinnati, and are 10.5-point picks.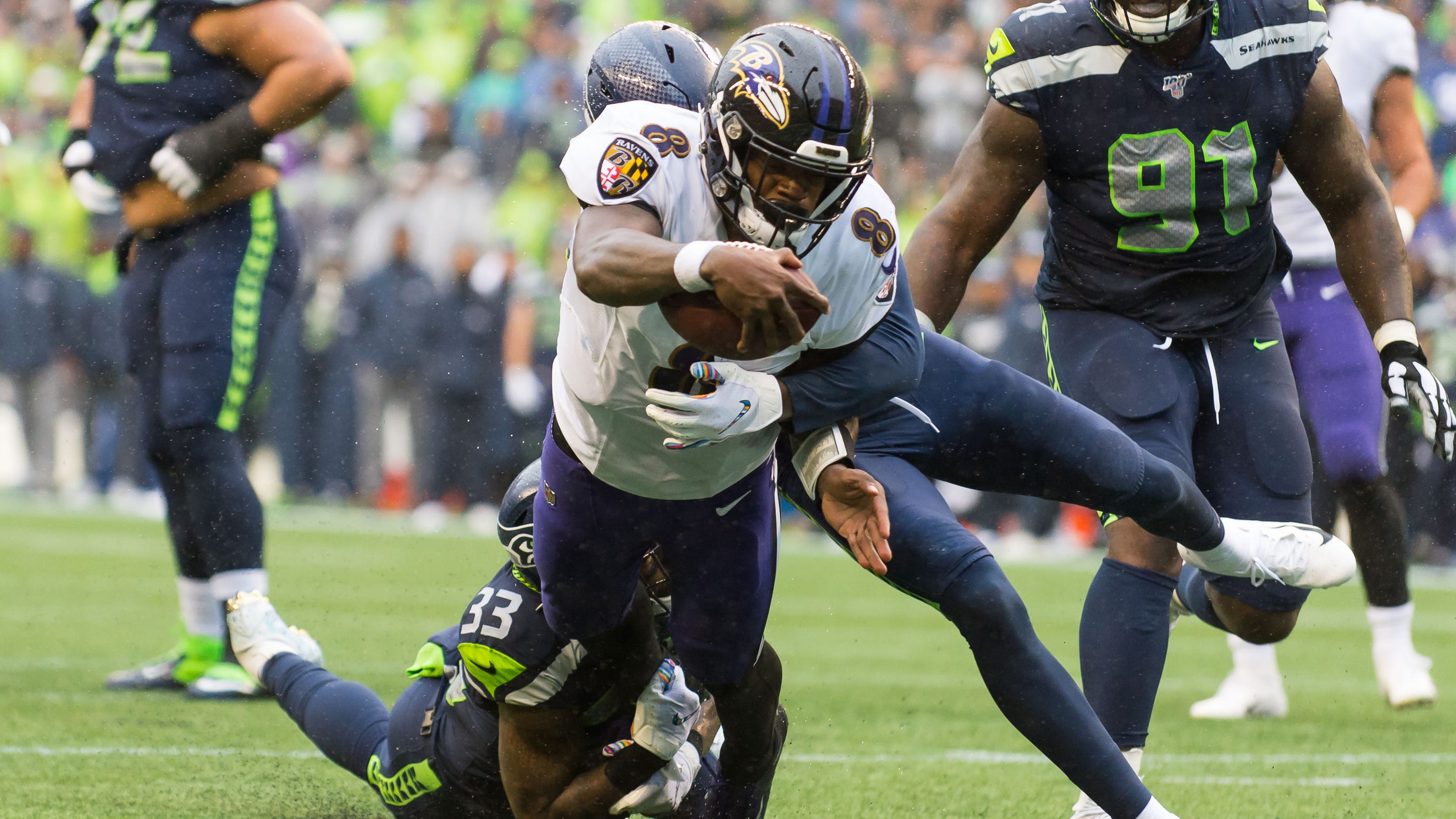 Only New Orleans and Baltimore have been favorites to cover double-digit spreads in previous games this season. The Saints were a 12.5-point pick last week hosting Arizona, and covered, 31-9.
The Ravens have laid double-digit points twice. The first was in Week 2 against Arizona, where they were 13-point favorites. They won, 23-17, but failed to cover. The second time was in Week 6 against the Bengals, who they play on Sunday for the second time. In the first contest, they were 10.5-point picks, and for the second time, failed to cover, winning 23-17.
No Advantage in Double-Digit Spreads
Backing a double-digit spread in the NFL is about a 50-50 proposition. There have been 17 games this season that have had a team favored by 10 or more points. Nine of those games have covered.
Of the three Sunday underdogs, only Miami and Cincinnati have gotten 10 or more points. Miami is 2-3 in covering the spreads, while the Bengals are 1-1.
Baltimore Big Challenge with Bengals
The Ravens have already failed to cover a double-digit spread against Cincinnati, and that game was at home.
This game, however, will see the Bengals with a new quarterback. Ryan Finley is replacing longtime signal caller Andy Dalton. The team had a bye week, so Finley had an extra week to prepare.
Finley will be facing the league's 15th-ranked defense, and will be doing so without receiver A.J. Green, who has been out since Week 1.
Finley told reporters it is a new era for the Bengals.
"I'm competitive and this team is competitive, and we're excited for a fresh start," Finley said. "We're treating this like a new season, and we have a lot of energy and a lot of juice. We're going to try to win some football games."
Brissett Out for Indianapolis
On Saturday morning, the Colts announced quarterback Jacoby Brissett would not be playing against Miami. It was a blow for fans and bettors, especially with the team already without wide receivers Parris Campbell and T.Y. Hilton. The odds opened at 15.5, but even with the injuries, the Colts still have a double-digit spread.
Colts' coach Frank Reich told reporters on Friday that Brissett had been practicing well, but the team wasn't going to rush him. Reich says they are going with a more cautious plan.
"We have to take the long view, but at the same time, we realize this is a big game as well," Reich said. "There are probably just five or six major factors, and you just have to weigh them all and take every minute you have to make that decision."
New Orleans Offense Rolling
The Saints have been scoring points almost at will. New Orleans has had 30 or more points in three of their last four games. That trend should continue against the struggling Falcons.
New Orleans coach, Sean Payton, says Atlanta's offense has changed.
"They're throwing the ball more," Payton said. "Sometimes that's a product or byproduct of being behind in games. The third down for them defensively has been a challenge."