The first Deontay Wilder-Luis Ortiz fight almost saw an upset, but will Saturday's rematch provide Ortiz the chance to become the first Cuban to win a heavyweight title? Oddsmakers don't believe so. Wilder is more of a favorite in the second fight, set for Saturday night at the MGM Grand Garden Arena in Las Vegas.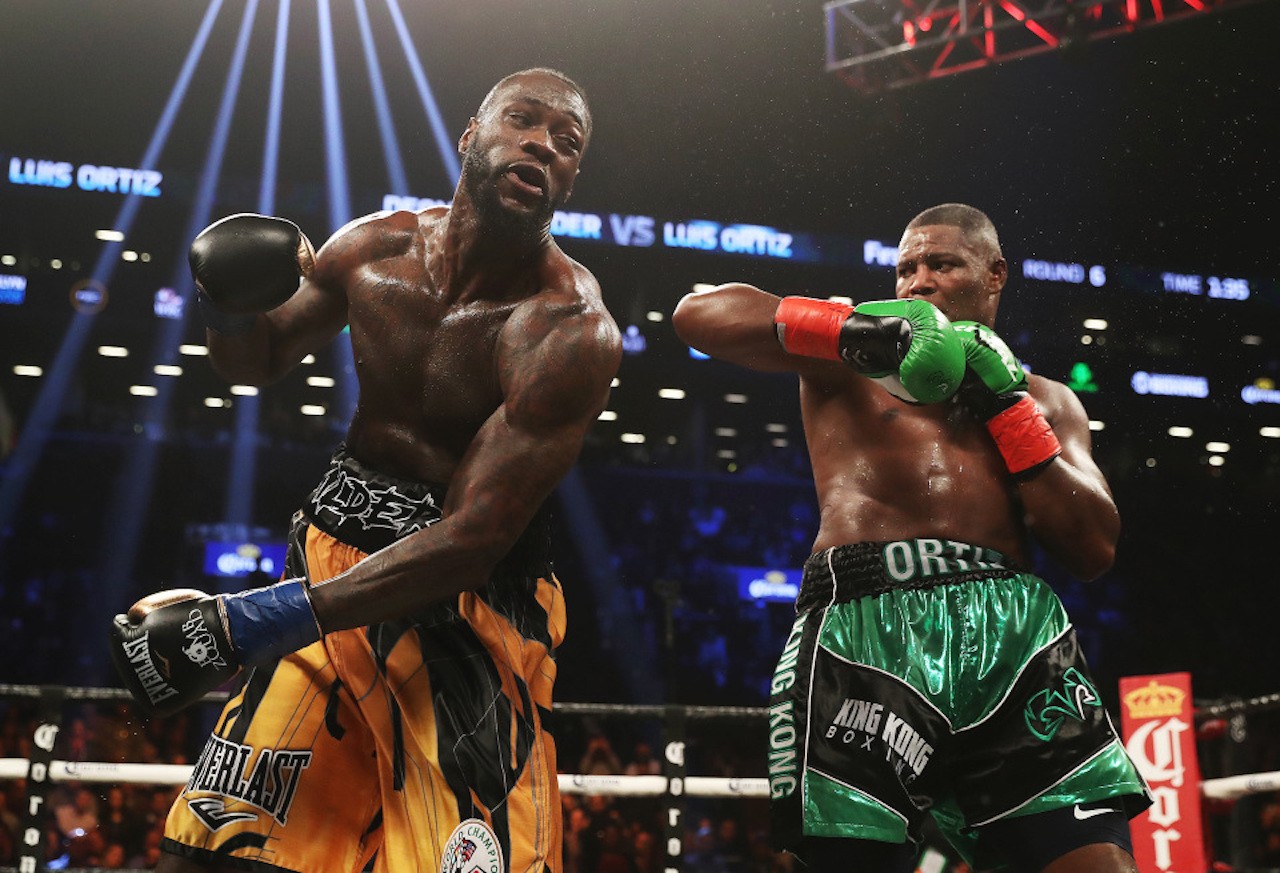 In their first bout, Wilder (41-0-1, 40 KOs) was -305 to win, while Ortiz (31-1, 26 KOs) was the underdog at +255. In the rematch, the WBC Champion is the overwhelming favorite at -650. Ortiz is at +450.
In media appearances promoting the fight, however, Ortiz appears undeterred. He said in New York last week that he is ready.
"It's just a matter of putting some punches together and winning this fight," he said. "One thing for sure is that both mentally and physically, I'm at my best and prepared."
Near Upset at Wilder-Ortiz I
When the two fighters first met at Brooklyn's Barclays Center in March 3, 2018, Ortiz looked like he might score an early upset. The fighter, nicknamed "King Kong" was staggering Wilder with power punches. Wilder was wobbling in the seventh round, but Ortiz couldn't finish him off before the bell.
"As soon as I made the connection and hurt him, and I knew I was going to finish him, and that the fight was basically over," Ortiz said recently. "I haven't had a situation like that where I hadn't gotten a knockout in a scenario like that."
Three rounds later, a punched-out Ortiz succumbed to a TKO, and Wilder successfully defended his title. The champion said the seventh round was pivotal.
"When we were in the ring the first time, he hit me with everything in the kitchen sink, stuff that he knows that he usually hits opponents with and they go down," Wilder said. "That seventh round allowed me to see what I'm really made of. It allowed the world to see what type of champion they have in America."
Ortiz Fit to Fight
The first match with Wilder taught Ortiz was that he wasn't nearly in the shape he needed to be to defeat his opponent. Ortiz set up camp for the second fight in Las Vegas, away from all the distractions of his Miami home.
In the first fight, Ortiz weighed 241 pounds. For Wilder-Ortiz II, the southpaw said he wants to be lighter. He's worked on his diet, and says he will be in much better condition on Saturday.
"I was beating him the first time clearly, but eventually ran out of gas," Ortiz said. "This is a great challenge for both of us. I was showing superior boxing, fighting and skills. That's the plan again this time around. I'm going to try to rip his head off, and take his body."
Ortiz is 40-years-old — six years older than the man he wants to dethrone. Can he be as effective as he was nearly two years ago? Ortiz believes he can.
"My desire and hunger to prove I'm the better fighter is playing a big role in me mentally," Ortiz said. "He's the best heavyweight in the world, and I had him hurt. I know the damage I can do and I plan on doing it again."