Week 5 of the NFL kicks off with the Thursday night game featuring the Tampa Bay Buccaneers at the Chicago Bears. The Bucs are favored by 4.5 points, and the over/under is 43.5.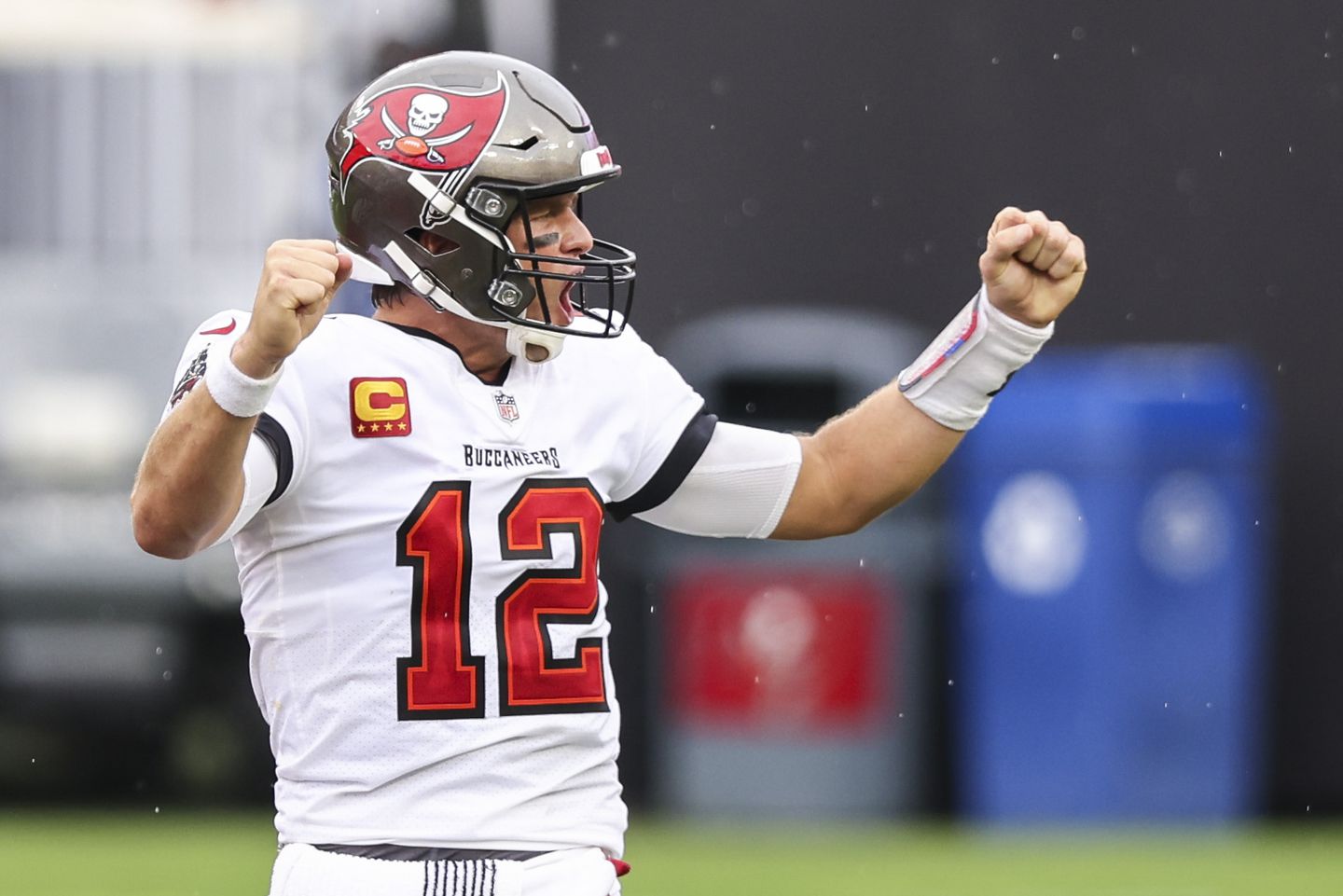 Can Chicago bounce back after losing its first game of the season last Sunday to Indianapolis?
Tom Brady and the Tampa Bay offense is finding its groove, but they are without O.J. Howard, who was injured against the Chargers.
Chicago's defense is struggling and will have to improve if they have any hope of stopping Tampa Bay's offense.
_____________________________________________________________________________________________________
Playing quarterback in Chicago isn't what most people would consider to be a steady gig. The Bears began the season with Mitch Trubisky, but after struggling in the third game of the season, he was benched in favor of Nick Foles. Foles led the Bears to a comeback win against winless Atlanta, 30-26.
Last Sunday, however, Foles didn't look nearly as sharp against Indianapolis. In the Bears loss to the Colts, Foles finished with a  76.4% quarterback rating, throwing a touchdown and an interception.
While no one appears to be calling for Foles' head yet, head coach Matt Nagy is warning fans that things are likely to be rocky for the next few weeks, at least.
JULIAN BLACKMON TAKES IT AWAY ‼️

📺 CBS | #INDvsCHI pic.twitter.com/VuqXBLRqaR

— Indianapolis Colts (@Colts) October 4, 2020
While Foles settles in, Nagy said his offense will have to run the ball to be successful against Tampa Bay. The Bears are the only NFL team without a rushing touchdown so far this season.
"We can't get caught off guard and all of a sudden try to be one-dimensional, and that's my job," Nagy said. "When teams know that you're going to run the football, are you able to run the football? Right? So, if you can do that, then you're going to be a pretty good football team."
Brady and Bucs Offensive is Cruising
Tampa Bay seems to be having no problems with its offense. After struggling in the opening game against New Orleans, where they lost, 34-23, the Bucs have won their last three.
They did suffer a blow last Sunday when star wide receiver O.J. Howard suffered an Achilles injury. He's out for Thursday's game, and quarterback Tom Brady said his absence will definitely affect the team.
"It's a tough injury, and it's tough to lose a guy like that who everyone loves being around because he's a great teammate. He does everything that everyone asks him to do," Brady said. "He's a very talented player, he's got a great attitude and he brings his best every day. He's dependable [and] consistent. To lose a guy like that is a big blow for all of us."
Nagy Defensive About Defense
Chicago had one of the NFL's best defenses last year, ranking fourth in points allowed per game, and eighth in total yards allowed. This year, the Bears are still eighth in total yards allowed, but are 26th in points allowed.
The offenses the Bears faced in the first three weeks aren't exactly juggernauts, either. Chicago played Detroit, the New York Giants, and Atlanta. The three teams have a combined 1-11 record.
Still, Nagy believes in his defense, telling reporters earlier in the season the group will click.
"There's a mentality to defense where it's just this chaos," Nagy said. "Where it's going after the football. Physicality. Domination. There's just a swag with it, a controlling energy where you're just all the time in control of the aggressiveness. But it's calculated, it's smart. It's ruthless, not reckless."