Brad Keselowski has won 30 NASCAR Cup Series races, but there is one title he desperately wants to add to his trophy case. The 35-year-old gets another chance this weekend at the FireKeepers Casino 400.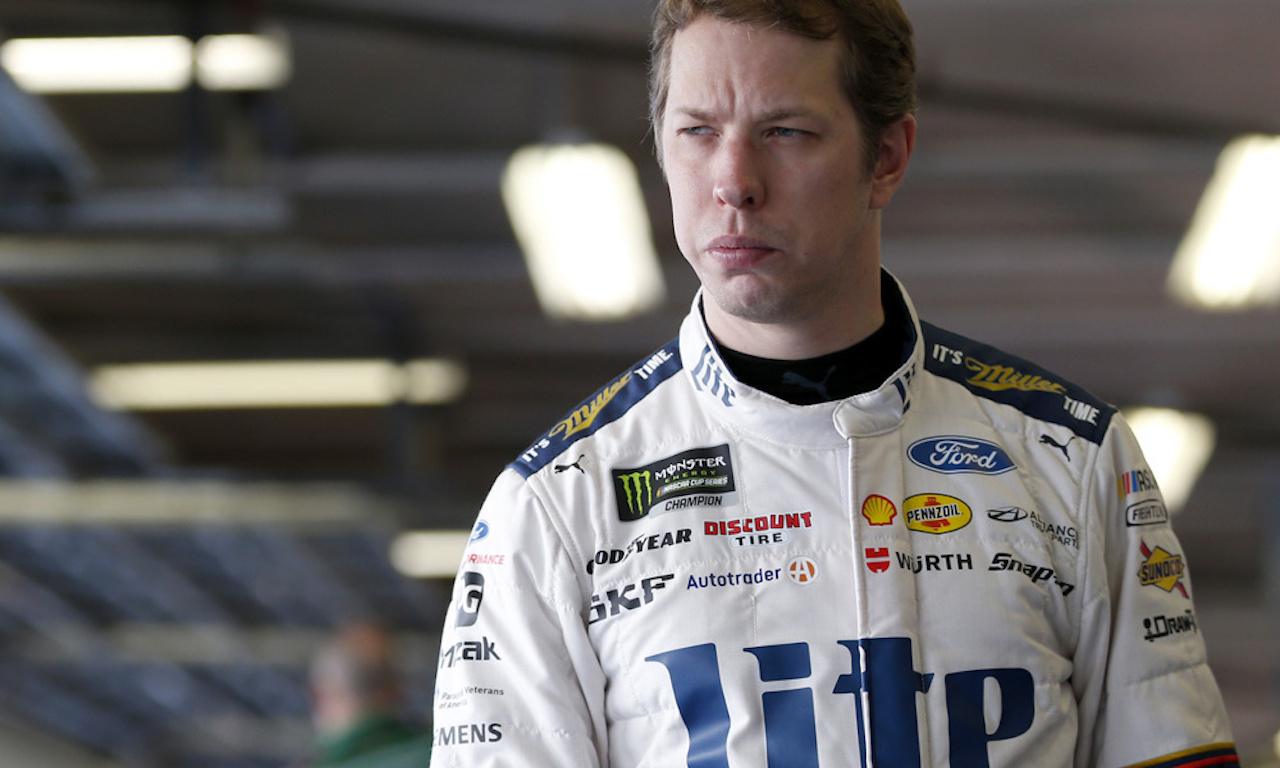 The race is at Michigan International Speedway, less than two hours from Rochester Hills, where Keselowski grew up. It would please him to win in front of family and friends, but he shies away from obsessing about it.
"I try not to think too much about it because you just get some bad vibes going," Keselowski told reporters on Friday. "It is certainly always on my mind."
Going into Sunday's race Keselowski is an 8/1 pick, along with Martin Truex Jr. Kyle Busch is the favorite at 3/1, with Kevin Harvick at 4/1.
Close But So Far
The number of top-10 finishes for the Ford driver have been too painful to recount. In 19 starts at the two-mile oval, Keselowski has six top-five finishes, including being runner-up twice and third three times.
"I feel like I have sat on this podium here the last half a dozen years after the race finishing second or third, which really stinks," Keselowski said. "(Winning at MIS) is a huge item on the bucket list, a checkmark that is not there. I feel like we have had the opportunity and we have made a few mistakes. I feel like in some ways we have been good but not great enough to do it."
That doesn't mean Keselowski has given up, far from it.
"Someone once told me that to win races at the Cup level you run in the top-five and things will fall your way," Keselowski said. "We have done that a lot here. We have run in the top five but it hasn't fallen our way. I just have to believe that it will if we keep doing the things we have been doing."
Busch Still on Top
If Keselowski is going to get that first victory at Michigan International Speedway, he is probably going to have to battle a familiar foe. Busch is the favorite, though he has only won at MIS once, and that was back in 2011.
It seems Busch has mastered the new rules package, and this week they'll be running 550 horsepower and aero-ducts, the same equipment he had when he won last week at Pocono.
Still Busch doesn't consider himself the preeminent driver with the new rules package, even though he has won four, the most of any driver this year.
"I'm not entirely sure," Busch said regarding what to expect at Michigan. "We'll just go into the weekend like we always do – keep working on our car to be the best it can be in practice on Friday and hope we have a shot to get back to victory lane there. We had a lot of struggles on the repave but turned that around a bit last year. Our whole team has shown how well we've worked together and Adam (Stevens, crew chief) has been able to make the right calls, so I'm looking forward to seeing what he has in store for me at Michigan this weekend."