You can look at the migration of California trainers and jockeys to Arkansas as a necessary move in the COVID-19 era of closed racetracks around the country. How else to keep horses not just training, but running for purses, and owners not running from the sport?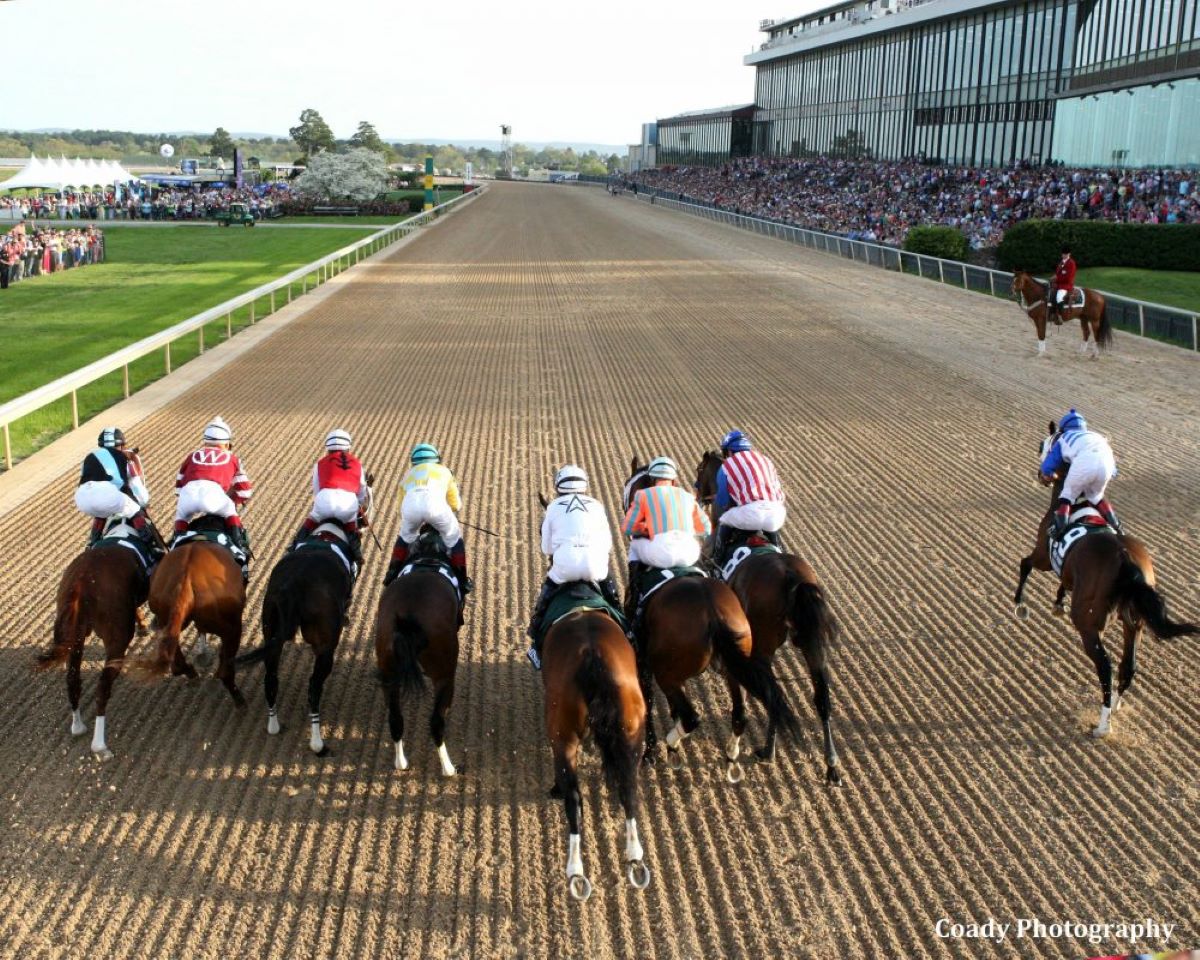 Or you could take the big picture and look at it as a Dust Bowl in reverse, with economic conditions in California bringing trainers and their horses east in search of a better future.
Either way, seven, front-line trainers found themselves ahead of the coronavirus curve last winter when they decided to send strings from Santa Anita to Oaklawn Park. The list reads like a Who's Who of Santa Anita trainers: Richard Baltas, Doug O'Neill, Peter Eurton, John Sadler, Phil D'Amato, Peter Miller, and Jerry Hollendorfer.
In Hollendorfer's case, the move was a necessity, not a luxury. He is banned by The Stronach Group from competing at Santa Anita and Golden Gate Fields, TSG's two California tracks.
Baffert Joins Parade with Thousand Words
Joining the pilgrimage is Hall of Famer Bob Baffert, who said Tuesday he will send Thousand Words to Oaklawn to run in Saturday's Oaklawn Stakes. The 3-year-old son of Pioneer of the Nile, who finished fourth last time out behind Baffert stablemate Nadal in the San Felipe Stakes, is seeking one of three slots for the May 2 Arkansas Derby. Those slots will go to the first three finishers of the Oaklawn Stakes.
Located in Hot Springs, Arkansas, Oaklawn is one of only five thoroughbred tracks currently running live racing in the United States. Even with the closure of its casino last month due to the COVID-19 pandemic, and the pushing of its marquee spring race, the Arkansas Derby, to May 2, Oaklawn's atmosphere is magnetic for trainers.
"We were lucky that we had horses stabled there and a barn set up," Baltas told Oaklawn Park's Jennifer Hoyt. "We're happy and pleased that we came to Oaklawn."
Baltus has seven horses at Oaklawn, including standout sprinter Ginobili, who arrived last Friday from Santa Anita. In his last California race, Ginobili finished second in February's $200,000 Grade 2 San Vicente Stakes. As the 5/2 favorite, Ginobili finished fifth in a six-furlong optional allowance last Sunday.
Trainers Planned Move Before COVID-19
Other trainers shipped more horses east. Miller sent around 20, D'Amato 15, and O'Neill between 12 and 15. All the trainers planned these moves during the winter before the coronavirus shut down live racing. And none of them plan on permanently abandoning Santa Anita.
Putting aside the shuttering of live racing at Santa Anita as of March 27, all of the trainers realized that, with the iconic track's issues — including well-reported breakdowns last year and complications caused by the smaller fields and a shortened race schedule – setting up shop elsewhere is a prudent move.
Rick Hammerle greased the skids. The current racing coordinator at Oaklawn and former racing secretary at Santa Anita before his 2018 dismissal, Hammerle is well connected with Southern California horsemen. His presence at Oaklawn made the transition easier.
"I think next year, you'll see even more guys over there. They're going to split their strings up from California (because Oaklawn) has good purses over there, good races," up-and-coming trainer Andrew Lerner said. "You've got great jockeys, a lot of SoCal jockeys that went over there. I'm strongly considering having a string of 15 or 20 over there next year."
Moving Makes Sense for Jockeys
Joe Talamo is a respected SoCal jockey who's made the move eastward. He made the difficult decision to leave Santa Anita for Oaklawn last November. The owner of 2,003 victories, and more than $100 million in purse earnings, Talamo owns an Eclipse Award as Best Apprentice Jockey in 2007.
He also owns experience in the declining prospects for jockeys dealing with a shrinking horse population in Southern California. Talamo enjoyed more than 1,000 mounts annually from 2007-14. He rode a career-high 1,472 in 2007 and 1,247 in 2013. Last year, Talamo rode only 547 races, his lightest year since his 2006 debut season.
"It was a big decision," Talamo said. "But at the same time, I think there's a lot more opportunity out here, as far as riding more and possibly winning more, hopefully. It was a hard decision, but kind of an easy one at the same time."