Not too many NASCAR fans are going to feel sorry for Kyle Busch, but the driver is starting in a hole going into Saturday night's race at Richmond Raceway. The 34-year-old had a disastrous start to the Monster Energy Cup playoff, and now has to rebound at the Federated Auto Parts 400.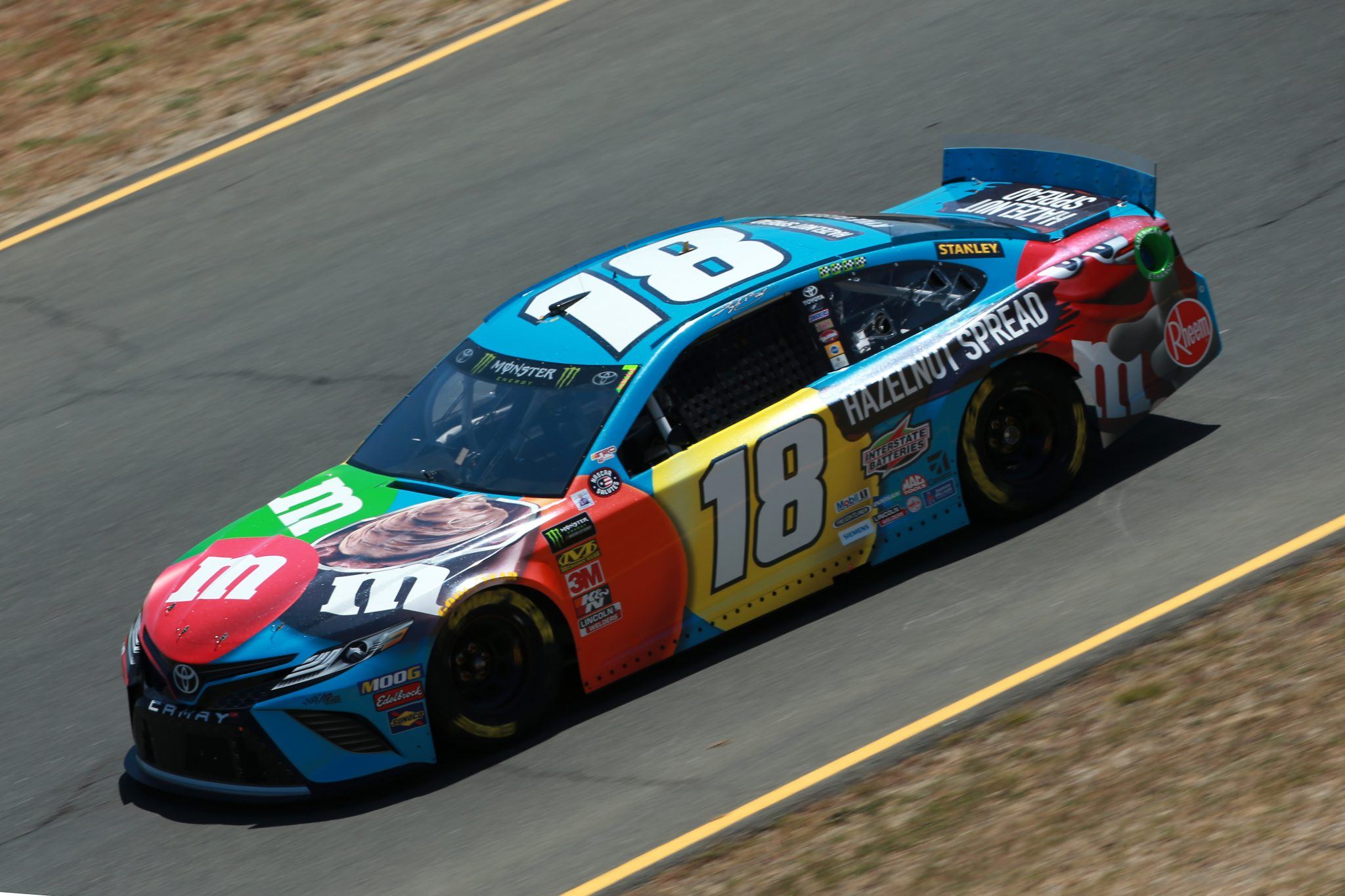 Oddmakers believe Busch will bounce back. He is the 3/1 favorite to take the checkered flag at Richmond Raceway. Kevin Harvick, Martin Truex Jr., and Denny Hamlin are next at 6/1.
After last week's 19th-place finish in the South Point 400, Busch dropped from first to fourth in the playoffs. Joe Gibbs Racing teammate, Truex, is now in the top spot. The two have been battling all year. Busch has four victories, while Truex got his fifth last week.
Richmond Raceway Kind to Busch
This week's racetrack would seem to be the best place for Busch to make a comeback. He has had the most success of any driver at Richmond Raceway, winning there six times, and finishing second six times in 26 races in his career.
But the temperamental Busch will need to forget Las Vegas, even if it seems like he won't let the incident between him and Garrett Smithley go. Busch blasted Smithley after Busch ran into him last Sunday at Las Vegas.
"We're at the top echelon of motorsports, and we've got guys who have never won Late Model races running on the racetrack," Busch told NCBC Sports after the race. "It's pathetic. They don't know where to go. What else do you do?"
Social media roasted Busch, with fans taking Smithley's side. On Friday, Busch didn't back down, saying he had gotten support from drivers and fans.
"I've had multiple texts from other people that are race car drivers and non-race car drivers this week that have said what I said is not wrong, but there's other general masses that say different," Busch said.
He has said that he is ready for Saturday night at Richmond Raceway.
"Richmond is Richmond, Vegas is Vegas," Busch said. "It's done and over with. It's in the past and we're moving on."
Clearer Heads Could Prevail
Another driver that had a bad weekend in Las Vegas was Hamlin. He finished 15th in Sin City, and is seventh in the point standings. He returns to his home track, and is looking forward to returning to Richmond Raceway. Hamlin has won here three times.
"I always love competing at my hometown track," Hamlin said. "I really appreciate the hometown support, and our team is working hard preparing to put us in the best position to get a W."
Hamlin also has the advantage of having success with the race package that will be used. He has eight, top-five finishes in the nine races using it, and won at Bristol with that package.