Bayern Munich will try to maintain its grip on the Bundesliga title picture on Saturday as the league leaders play host to 13th-placed Eintracht Frankfurt.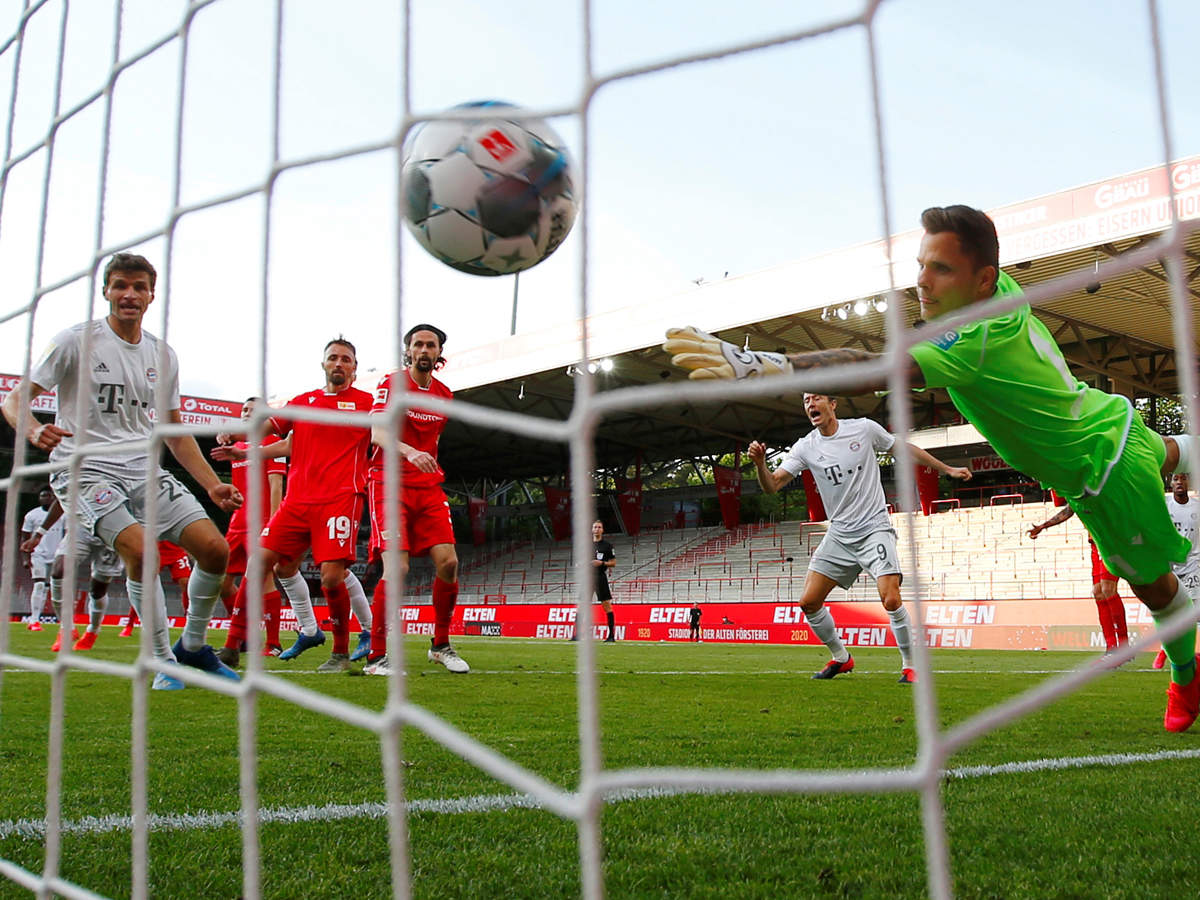 Bayern comes into the match as a massive -700 favorite, according to PointsBet Sportsbook.
Frankfurt Looks to Repeat November Stunner
Those numbers don't tell the whole story, however. Frankfurt (+1500) may be coming off four losses, but it crushed Bayern at home 5-1 back in November. While Frankfurt took advantage of the fact that Bayern was down to 10 men early in the match, it went on to show that it can be dangerous, even to the Bundesliga favorites.
"Frankfurt overwhelmed us there with their dynamism," Bayern manager Hansi Flick said at an online press conference Friday. "It's a different game, with different conditions. It starts at zero."
The biggest risk to Bayern could be overlooking Saturday's match. Bayern will travel to take on Borussia Dortmund on Tuesday in a game that will go a long way toward deciding who will win the Bundesliga title.
---
Bundesliga Odds (Weekend Matches)
Paderborn (+215) vs. Hoffenheim (+110)
Freiburg (+115) vs. Werder Bremen (+220)
Wolfsburg (+325) vs. Borussi Dortmund (-130)
Borussia Monchengladbach (+140) vs. Bayer Leverkusen (+170)
Bayern Munich (-700) vs. Eintracht Frankfurt (+1500)
Schalke 04 (+105) vs. Augsburg (+260)
FSV Mainz (+560) vs. RB Leipzig (-240)
FC Koln (-135) vs. Fortuna Dusseldorf (+325)
Odds via PointsBet Sportsbook
---
Flick – who took over as manager after Niko Kovac lost the job following the Frankfurt defeat – says his team will remain focused on the task ahead of them.
"The duel with Dortmund next week will not matter," Flick said. "We'll play against Frankfurt. That's the next step we want to take. Only then will we look towards Dortmund."
Bayern could be without midfielder Thiago Alcantara for Saturday's match, and potentially for the Dortmund game as well. Thiago played the entirety of Bayern's 2-0 win over Union Berlin last week during the Bundesliga's return to action. He has since developed a muscular injury that could rule him out of the upcoming matches.
"With Serge [Gnabry], it looks good. With Thiago, we have to wait," Flick told reporters. "We hope that we have both with us. We will catch up."
Dortmund Visits Wolfsburg as Road Favorite
Dortmund is also in action on Saturday, as the second-placed side travels to Wolfsburg in an attempt to stay in touch with Bayern. Dortmund currently sits four points back of the leaders and can't afford to drop points if it wants to keep its title hopes alive.
Both Wolfsburg and Dortmund won in their returns last weekend, with Dortmund looking particularly impressive in a 4-0 demolition of Schalke 04. Dortmund enters Saturday's match as a -130 road favorite over Wolfsburg (+325), but is wary of the danger the home team presents.
"Before we speak about our match against Bayern, we should first talk about winning the game in Wolfsburg," Dortmund manager Lucien Favre told reporters. "Wolfsburg has changed a few things tactically. They have a more concrete first team and are very stable."
In terms of quality, the best Bundesliga match of the weekend could be the clash between Borussia Monchengladbach (+140) and Bayer Leverkusen (+170). With the two sides just two points apart and both in the top five of the table, the result could be critical for determining European placements at the season's end.