Other than the San Francisco 49ers, the Buffalo Bills have been the surprise of the NFL, and on Sunday are facing the winless Miami Dolphins. With my One Bet, $100, I took the under in a game Buffalo was playing earlier in the year and won. This week, I will ride the boys from Western New York, taking them and giving away 17 points at home against Miami.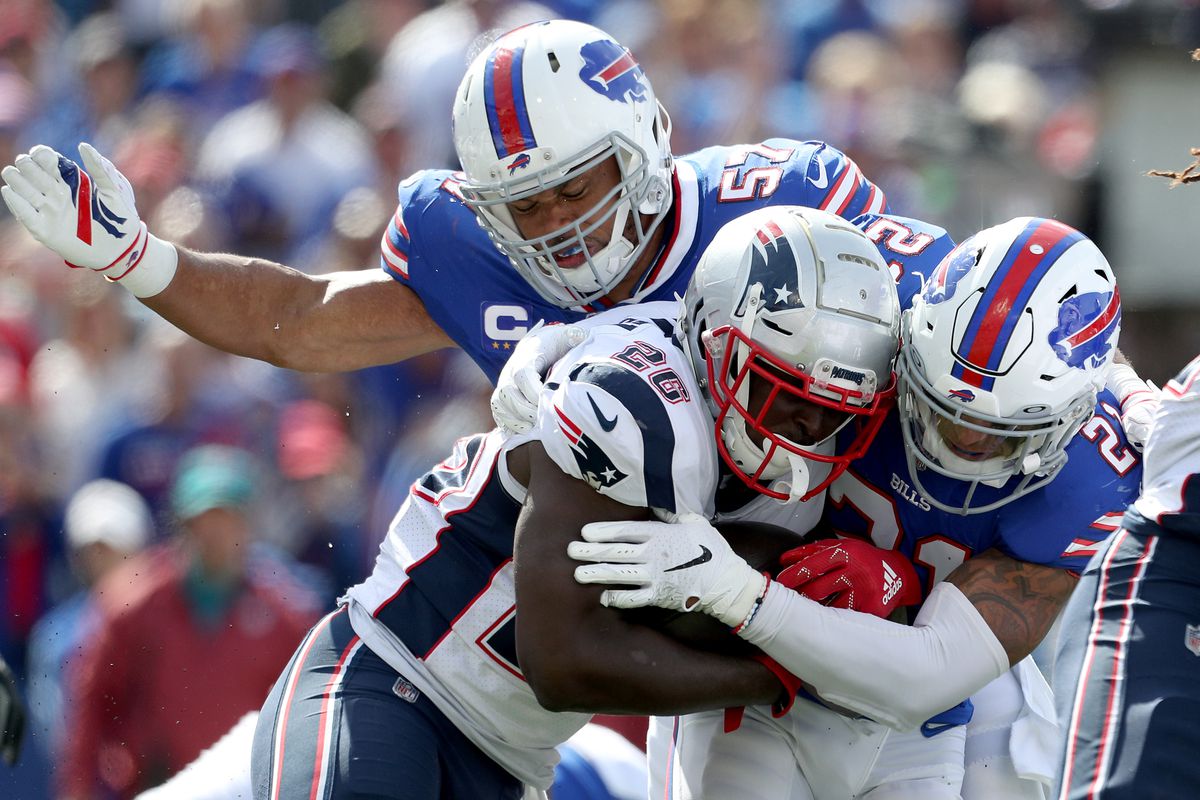 The Dolphins were good to me last Sunday. I picked the under in their home game against fellow unbeaten Washington. The Winless Bowl was just as pathetic as advertised. The over/under closed at 42.5, and the final score was 17-16.
One Bet, $100

This Week's Pick           Last Week's Result          Season Total

Buffalo -17                       Won under Miami            3-2, Up $270
My hope is that I don't have to sweat this outcome either. Miami should be 0-6 by the end of Sunday's game, and could be the remaining winless team depending on what Cincinnati does against Jacksonville at home.
Buffalo Bills Defense will Shut Down Miami
There is no doubt the Buffalo Bills defense is capable of clamping down on Miami's inept offense. The Bills have the third best defense in the league and when they played New England they limited the Patriots to a season-low 16 points.
Miami coach Brian Flores has decided to go with Ryan Fitzpatrick at quarterback. Flores told reporters on Thursday that he felt comfortable with the veteran over second-year player Josh Rosen.
"Decided that we feel like that was the best thing for this team and give us an opportunity – the best opportunity – for this team to go up into a tough environment and try to pull out a win," Flores said.
The former Buffalo Bills signal caller has a reputation as a freewheeling quarterback, and his former teammates will have to try and limit "Fitzmagic."
"With Fitzpatrick, he's a gunslinger," Bills safety Micah Hyde said. "He's going to give us opportunities and he's going to give them opportunities."
Can Buffalo Bills Score Enough?
The defense seems to have its part taken care of in regards to the spread, but can the offense score enough points to cover 17 points? As bad as the Dolphins' offense is, their defense could be even worse. They rank 31st in run defense. Buffalo's running back Frank Gore is averaging 4.4 yards per carry, and should have his way with Miami.
Scoring points, though, has been a problem with the Bills. The most they have put up on the scoreboard is 28 against the Giants in Week 2. In four other games, the Bills have 17, 21, 10, and 14.
This should worry bettors with the spread at more than two touchdowns.
Why Buffalo will Cover the Spread
The Buffalo Bills are coming off a bye week, and should be ready to go. It helps that they are playing a Miami team that is basically inept on both sides of the ball.
The Bills also have a good record against the spread. They are 4-1 ATS, with the only time they didn't cover was when they were a six-point favorite against the Bengals.
Scoring points should be the only concern with this game, but the Bills should be able to put enough points on a Miami team that has allowed 30 or more points in four of its five games.