Tight end Dawson Knox completed a successful pass for a two-point conversion on a trick play for the Buffalo Bills against the Tennessee Titans, even though he suffered a hand injury on the previous play.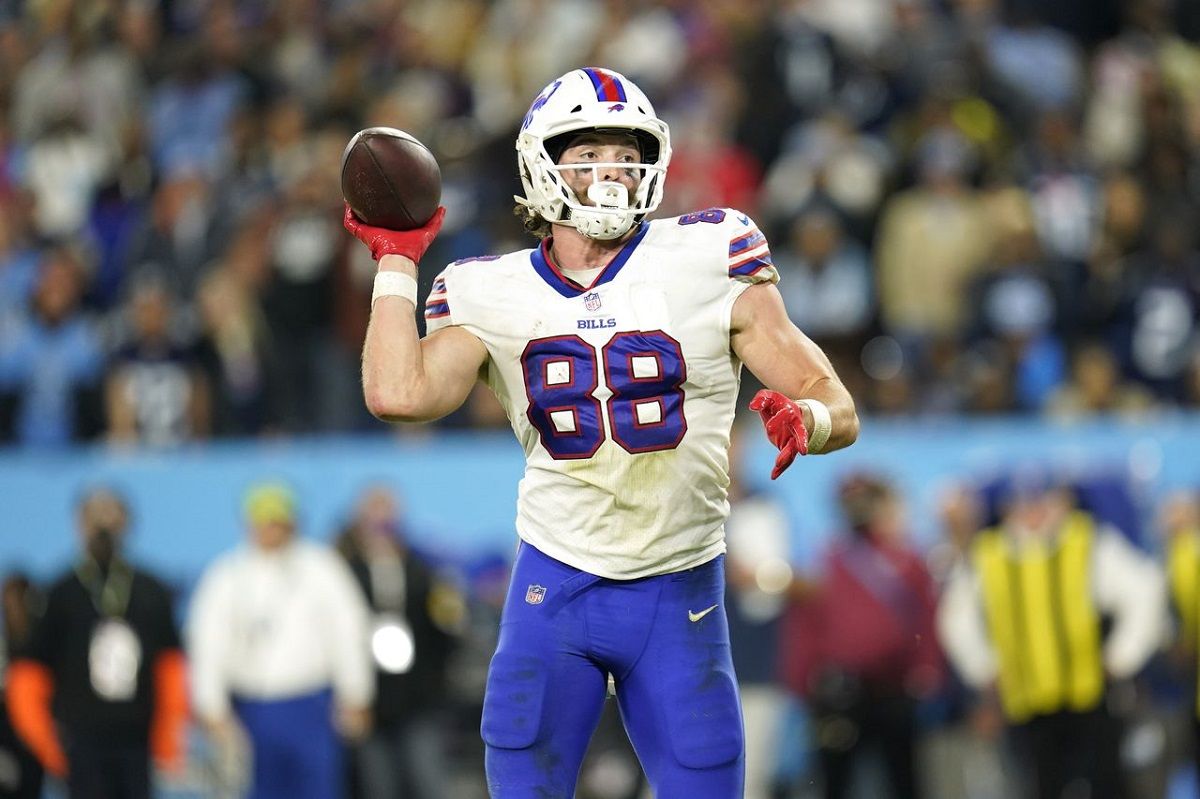 Knox fractured his right hand near the end of the second quarter. Even with the painful hand injury, Knox still completed a pass to quarterback Josh Allen. Knox didn't return in the second half of the game that the Bills lost to the Titans in a Monday Night Football thriller.
Knox underwent hand surgery and he's out indefinitely. The Bills have a bye in Week 7, so Knox hopes he won't miss any time with the injury. Similar injuries often take anywhere from a couple of weeks or up to a month to heal.
"Don't know much more at this point, other than we'll just monitor it," said head coach Sean McDermott. "We'll see where it goes here."
"Thank y'all for all the prayers!" tweeted Knox. "Will be back very soon."
Through the season's first six games, Knox caught 21 passes for 286 yards and five touchdowns. He leads the Bills with five touchdown receptions.
Buffalo Special: Knox > Allen
The trick play is widely known as Philly Special because the Philadelphia Eagles successfully completed it against the New England Patriots in the Super Bowl.
Knox played quarterback in high school in Nashville. He was trusted to run Buffalo's version of the Philly Special during a two-point conversion despite a fractured hand.
"Huge shoutout to Dawson," said teammate Josh Allen. "I tried to call the play off, and he looked at me and said, 'I got it. I'll get it to ya.' To put your body on the line like that and grit through it, that was a big-time play and that's awesome when a teammate is willing to do that, and that's why we love him."
Knox played his collegiate ball at Ole Miss where he earned a scholarship as a walk-on fullback. The Bills took a flier on Knox with a third-round pick in the 2019 NFL Draft. After joining the team, the Bills converted Knox to become a tight end.
"The Buffalo Special" on the 2-PT play!

🎥 @NFLpic.twitter.com/VG8ld3Ynfr

— The Athletic NFL (@TheAthleticNFL) October 19, 2021