Former National League MVP Bryce Harper turned down a major contract offer from the Washington Nationals near the end of the season, a deal that USA Today  has pegged at $300 million over 10 years.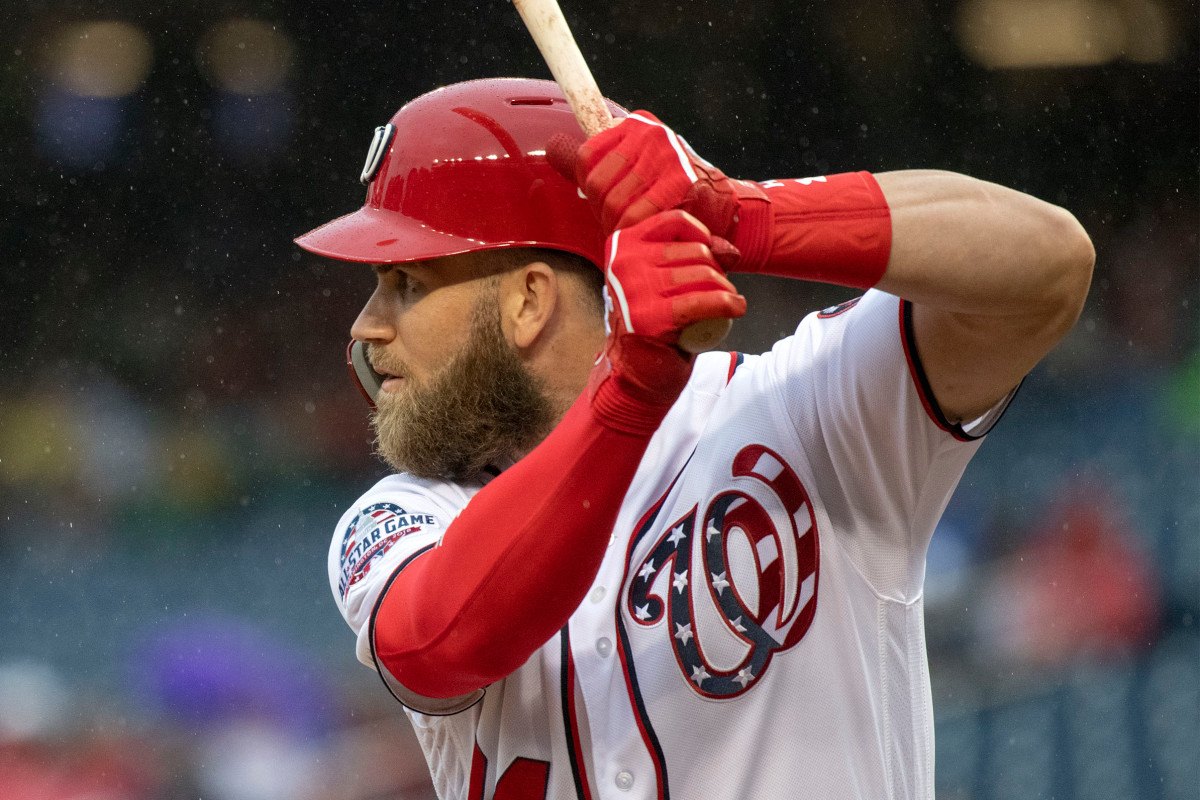 The offer was initially revealed to the public on Tuesday, when Nationals general manager Mike Rizzo told reporters about his negotiations with Scott Boras, the agent who represents Harper.
Rizzo Hoped to Take Advantage of Exclusivity                                                     
USA Today later cited two sources with direct knowledge of the proposed contract in saying that it was a 10 year, $300 million offer, with The Washington Post also citing multiple sources who confirmed that figure, as well as the fact that the deal had no opt-outs for either the player or the team.
Rizzo told reporters that the offer was made in order to take advantage of the fact that Washington was the only team that could talk to Harper while he was still officially under contract with the club.
"We've had conversations and we utilized our exclusivity to negotiate with him late in the season through when he became eligible to sign with a team," Rizzo said. "We didn't get anything done, but he's a guy that is near and dear to us and we are not closing any doors."
Harper is widely expected to be the most sought after free agent in baseball this season, and there is speculation that he could receive a record contract. The 26-year-old has made six All-Star teams in his first seven years in the majors, and won the NL MVP award in 2015, when he compiled a 1.109 OPS and led the league with 42 home runs.
Harper's stock may have dipped slightly this past season, as he hit just .249. But he still managed to get on base at a .393 clip, while hitting 34 homers and knocking in 100 RBIs, the kinds of numbers that any team would be willing to pay for – especially considering that Harper may just now be entering the prime of his career.
Handicapping the Harper Sweepstakes
Of course, not every team can afford to spend the kind of money that Harper will be commanding. Among the teams that have been rumored to have interest in the slugger are the Philadelphia Phillies, the St. Louis Cardinals, the Chicago White Sox, and the San Francisco Giants. The New York Yankees are also frequently involved in bidding wars over generational superstars, though Joel Sherman of the New York Post has opined that the Yankees are likely to avoid Harper, saying that "they have never seemed infatuated" with the outfielder.
The Nationals are also going to be in the mix to keep Harper, even if it seems unlikely that Washington will be able to outbid the competition. Rizzo told reporters on Tuesday that while the team can survive without its star, he can't pretend it wouldn't be a blow to Washington's chances next year.
"I'm comfortable with the alternative," Rizzo said. "But I'm uncomfortable with the statement that we're a better team without him."