Top free agents Bryce Harper and Manny Machado may not have found new homes just yet, but there are signs that the two superstars may be getting closer to finally signing deals that will get them with their teams early in spring training.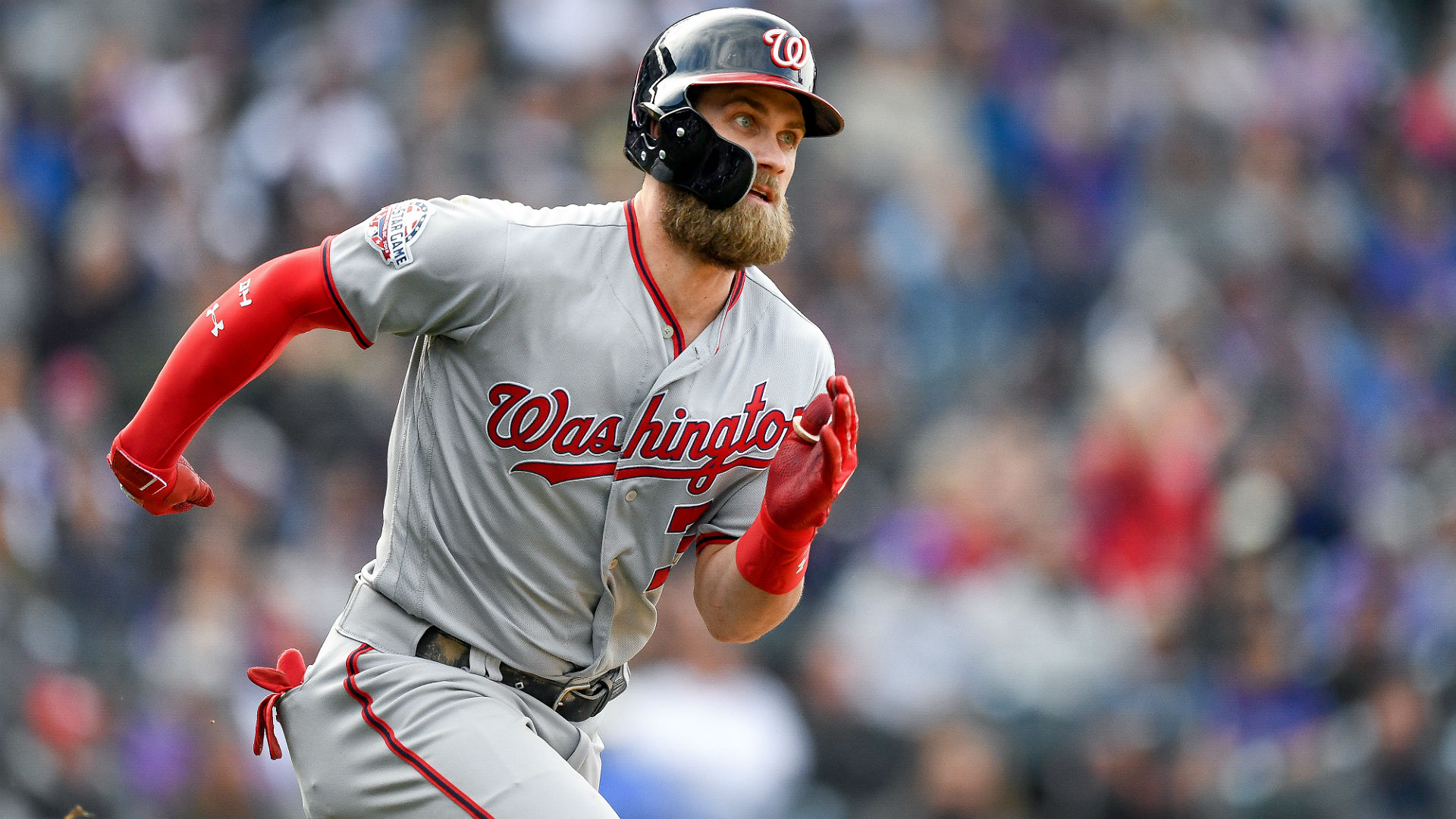 According to multiple media reports, talks between the Philadelphia Phillies and Harper are heating up, with "intensifying" being the word of choice to describe the situation for many insiders.
Momentum Building for Harper and Phillies
According to Jim Bowden of CBS Sports, it's possible that a deal could be imminent between the former Washington Nationals outfielder and NL East rival Philadelphia.
"I keep hearing there's a lot of momentum and traction with him going and signing with the Philadelphia Phillies," Bowden said on CBS Sports HQ.
Those sentiments were echoed by MLB Network's Jon Heyman, who tweeted Sunday that it was likely that the two sides were closing in on a long-term deal.
Things are heating up with Harper. Intensified is the word I heard. Phillies are the favorite, but word remains that nothing's done yet. Will be a long-term deal.

— Jon Heyman (@JonHeyman) February 17, 2019
It's unclear who might be willing to battle with the Phillies for Harper's services. There are rumors that the Padres have made a big offer for the outfielder as well, though San Diego has been more strongly connected to Manny Machado.
Nationals Unlikely to Resign Harper
One outcome that seems to be getting more unlikely is Harper returning to the Nationals. In a column written by Thomas Boswell for the Washington Post, at least one unnamed Washington player – identified as a prominent veteran – was willing to agree with Boswell's assessment that Harper doesn't hustle and lacks fundamentals.
At spring training in Florida, Nationals players said they were less concerned with where Harper ended up, and more worried about how well he would be compensated in a historically slow free agent market.
"As much as he'd be a welcome addition to our lineup, I think we just want to see he and Manny and [Dallas] Keuchel and others get compensated fairly," Washington close Sean Doolittle told USA Today. "I can't tell you how awesome it is to be a part of one of the few teams in baseball that's constantly looking to get better each offseason, at a time where that's the exception, not the rule."
Padres Make Long-Term Offer for Machado
As for Machado, there is that outstanding offer from San Diego. According to USA Today's Bob Nightengale, MLB general managers have been told that the Padres offered the 26-year-old shortstop an eight-year contract that would be worth at least $240 million, though the exact amount wasn't clear. As noted earlier, some reports also say that the Padres offered even more money for Harper, though no specifics have been reported.
Padres aren't kidding around and are said to have made serious offers for both Machado and Harper. Their bid for Machado is believed to be for about $250M (and about 8 years) tho there is the Cali tax and possibly deferrals. Bid for Harper believed to be for more than that.

— Jon Heyman (@JonHeyman) February 18, 2019
There are other teams that could still be involved in the Machado sweepstakes. The Chicago White Sox reportedly made an eight-year, $250 million offer to the former Baltimore Orioles star last week, with the Yankees also having been connected to a smaller deal.