The Cleveland Browns tapped Nick Mullens as the starting quarterback for Monday evening's game against the Las Vegas Raiders. Starting QB Baker Mayfield and backup Case Keenum didn't clear COVID protocols for the Browns/Raiders game, which is why Mullens will start.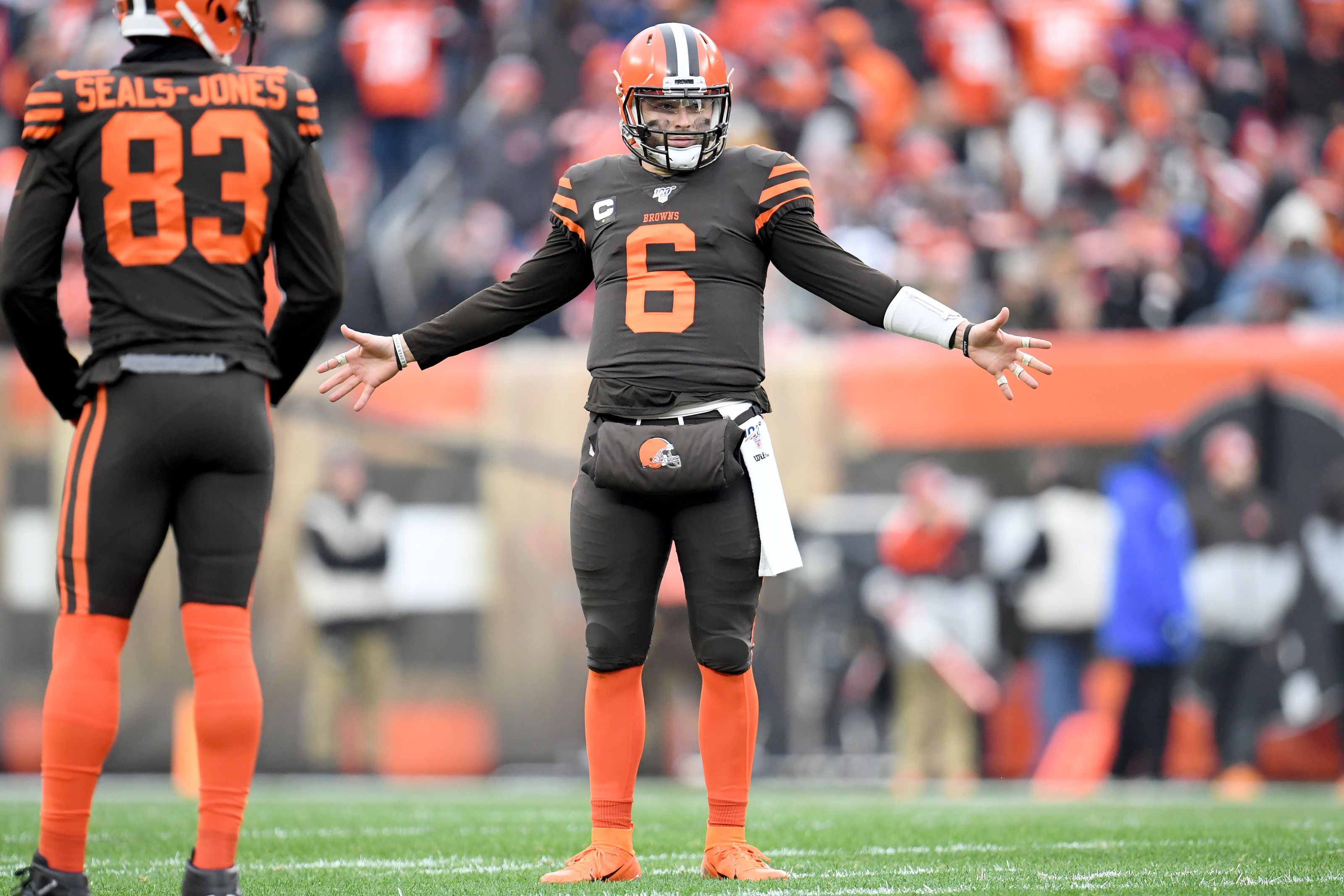 In 10 games with the San Francisco 49ers last season, Mullens completed 64.7% of his passes for 2,437 yards, 12 touchdowns, and 12 interceptions.
Browns head coach Ken Stefanski is also out with COVID and won't be ready for the Raiders game, which kicks off at 5 pm ET in Cleveland.
The NFL initially scheduled the Browns to host the Raiders on Saturday in Week 15. However, the Browns struggled to contain a COVID outbreak last week and lost 23 key players, including Jarvis Landry, Mayfield, and Keenum. The NFL postponed the Raiders/Browns game to Monday and moved two other games to Tuesday, including the Seattle Seahawks at the LA Rams and the Washington Football Team at the Philadelphia Eagles. The postponements marked the first time this season that the NFL had to alter its schedule due to COVID-19 outbreaks.
The NFL recently amended its testing policies. Under a new protocol, asymptomatic vaccinated players will not be tested.
As of 1 pm ET, the Browns still have 22 players on the reserve/COVID-19 list.
Betting the Browns/Raiders
The Browns (7-6) are fighting for the division lead in the competitive NFC North. Both the Cincinnati Bengals and Baltimore Ravens are 8-6, and the Pittsburgh Steelers improved to 7-6-1 on the season.
The Raiders (6-7) lost two games in a row and sunk to last place in the AFC West.
On Monday morning, the Browns were -2 favorites with the notion that an asymptomatic Mayfield would be cleared to play against the Raiders. When the NFL Network reported that Mayfield and Keenum didn't clear COVID protocols, oddsmakers adjusted the line to Raiders -1. Early money backed the Raiders and the line moved to -3.
If you want to take a flier on the Browns without a head coach and with Mullens starting at QB, you're getting them as a +3 home dog. Betting-wise, the Raiders and Browns are both 5-8 ATS this season.