Belmont Park continues to be Chad Brown's world and the rest of the New York horse racing community is merely living in it.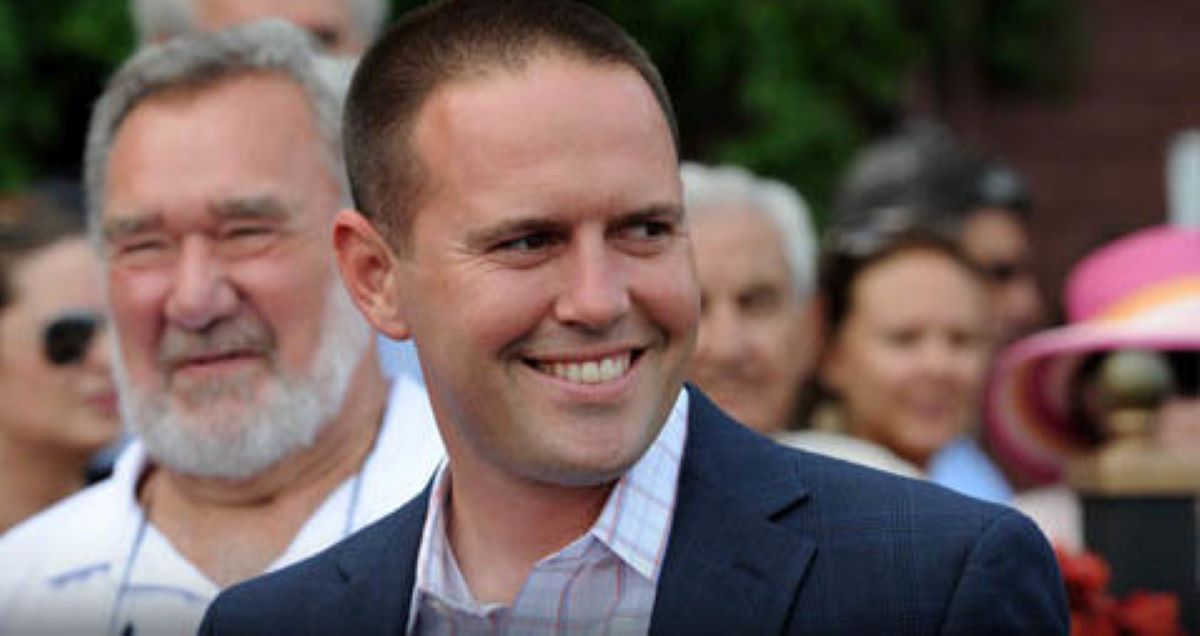 Brown clinched the Belmont Park Spring/Summer Meet training title for the sixth consecutive year, racking up 32 victories over the 48-day meet that ended Sunday. Jose Ortiz captured the riding title, piloting 59 winners. And Brown's leading client, Klaravich Stables, took the owner's title with 11 wins.
The four-time Eclipse Award-winning trainer holds a hammerlock on the Belmont Park spring title, which he's owned since 2016. This year, he went 32-29-30 in 155 starts. That's a 20.6% win rate and 58.7% in-the-money clip, one that brought home $3.68 million in earnings.
Brown claims two Grade 1s along the way
Two Brown/Klaravich horses brought home Grade 1 titles on the Belmont Stakes undercard. Domestic Spending won the Manhattan Stakes and Search Results took the Acorn.
"It takes a lot of good horses, loyal and patient owners, and of course, the team," Brown told the New York Racing Association. "This meet wasn't easy. We had a bad virus run through the barn and that really hampered us from winning more races. But we were able to overcome it. We really just focused on getting through the meet and getting the horses healthy. Exiting the meet, we were able to still win a lot of meaningful races, and it looks like the horses are nice and healthy heading up to Saratoga."
Jose Ortiz steals riding title from his brother
Christophe Clement, who enjoyed an excellent meet with 27 winners, finished second. Rob Atras was third with 19 wins.
Ortiz capitalized on the misfortune of his brother, Irad Ortiz Jr., to snatch the jockey title. Irad Ortiz spent the last three days of the meet on the sidelines after a suspension. Earlier, Irad Ortiz missed two weeks — including Belmont Stakes Saturday — after a June 3 spill sent him to the hospital.
Even then, Jose Ortiz beat his brother by only two victories – both of which came on Sunday. Jose Ortiz went 59-57-46 in 279 races, earning $4.93 million with that 21.2 winning percentage. His signature wins came with Letruska in the Grade 1 Ogden Phipps, with Drain the Clock in the Grade 1 Woody Stephens, and with Firenze Fire in the Grade 2 True North. The Ogden Phipps and Woody Stephens came on the Belmont Stakes undercard.
Brown's No. 1 client wins another owner's crown
"It's always great to win a meet. We all know Irad was out for some time," Jose Ortiz said. "I wanted to win it, but I can only control what I can control. But it's always good to have success here to get that momentum for Saratoga. If you are winning or running second or third with good horses here, they come back in races up there and you're going to ride them. Hopefully, you get a good head start on the meet."
Congrats #BelmontPark meet leaders @jose93_ortiz, @TheRealChadCBr1, and Klaravich Stables 📰| https://t.co/ALu3WZXHIx pic.twitter.com/VeocuGUjzq

— NYRA (🌳) (@TheNYRA) July 11, 2021
His performance gave Jose Ortiz his first Belmont Spring/Summer Meet riding title since 2017. Irad Ortiz was second with those 57 wins, with Manny Franco sneaking into third with 52.
With Brown pulling the strings, Seth Klarman's Klaravich Stables won its third consecutive owners' title. His 57 starters earned $1.39 million behind an 11-10-12 record.