Brooks Koepka said after the first round of the PGA Championship he played one of the best rounds of his life, but nearly matched it during Friday's second round. Koepka followed up his 7-under 63 with a 5-under 65, leading the tournament by seven strokes over Jordan Spieth and Adam Scott.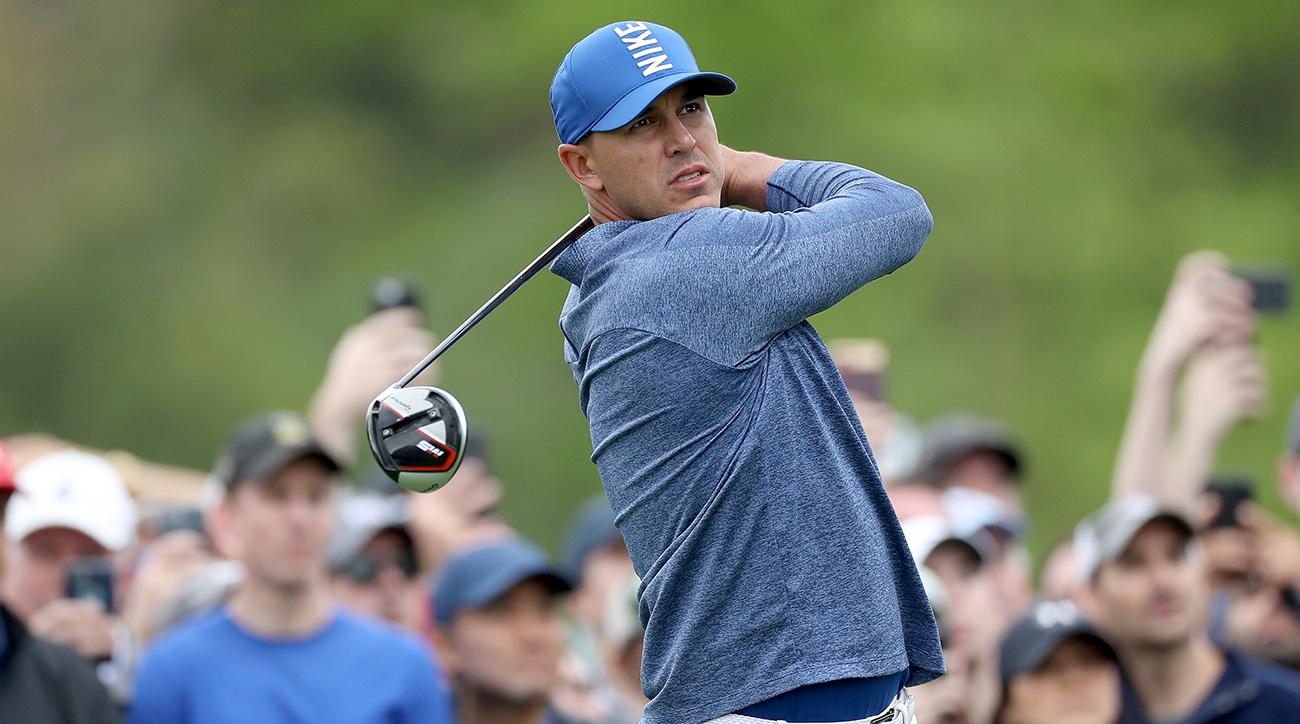 The two-day total of 128 is the lowest in any of the four majors. His seven-stroke lead is a PGA Championship record, and is the largest lead since Henry Cotton had a nine-stroke advantage in the 1934 Open Championship.
Koepka said that his round wasn't as good as he would have liked.
"This probably sounds bad, but today was a battle," Koepka said. "I didn't strike it that good. The way I hung in there today and battled it, I think that was probably more impressive than yesterday, not having your 'A' game but still being able to shoot a great score."
Koepka, who is the defending champion, has the chance to defend a major championship for the second time in as many years. He won the US Open for the second straight year last year. It is something he isn't thinking about at the moment, focusing more on the next two rounds.
"I'd like to see that lead grow as large as it possibly can," Koepka said. "I still have to go out there and do what I'm supposed to do, keep putting the ball in the right spot and make sure that you don't make any double-bogeys, and I should have a good chance of winning the championship."
Spieth Contending
Many had written off Jordan Spieth, due to his struggles this season, but the 25-year-old has had two solid days and is in second place, with Adam Scott.
Despite being seven shots back of leader, Koepka, Spieth believes he can catch the defending champion.
"If I'm able to put some good work in tomorrow, I will be in contention on Sunday," Spieth said. "And at that point, it will be just more of trying to win a golf tournament."
Streak Ends
Steve Stricker is a fixture on the both the PGA and PGA Tour Champions, and plays in every major championship he is eligible for, including this week's PGA Championship.
The 52-year-old had made 27 consecutive cuts at majors, a streak that dated back to the 2010 Masters.
Stricker, who finished one stroke over the cut line, was fresh off winning a senior major, the Regions Tradition.
Nature Calls for Rahm
Spaniard Jon Rahm had two unfortunate incidents at the PGA Championship. The first was he struggled in the second round and was en route to missing the cut. The second was him taking a break to urinate by a tree.
Unfortunately both were caught on camera. Rahm was seen relieving himself by a tree as playing partner Dustin Johnson was taking practice shots. The cameraman tried to get Rahm out of the shot, but it seemed like no matter where he pointed the camera he couldn't escape him.
No word on whether the PGA Tour will fine Rahm for the er, "leaked footage."
Adjusted Odds Favor Koepka
With his dominating performance the last two days, it is not surprising that Koepka is the overwhelming choice by oddsmakers. He began the tournament at 10/1, but after the first round he went to 5/4. Now with a seven-stroke lead the odds were lowered even more to 1/4 . Dustin Johnson is next at 16/1.