If ever there was a round of golf that told the world he's one of, if not the, best golfers in the world, Brooks Koepka had it in the first round of the PGA Championship. Koepka fired a 63 on Thursday, claiming the lead of the major championship by a stroke over Danny Lee.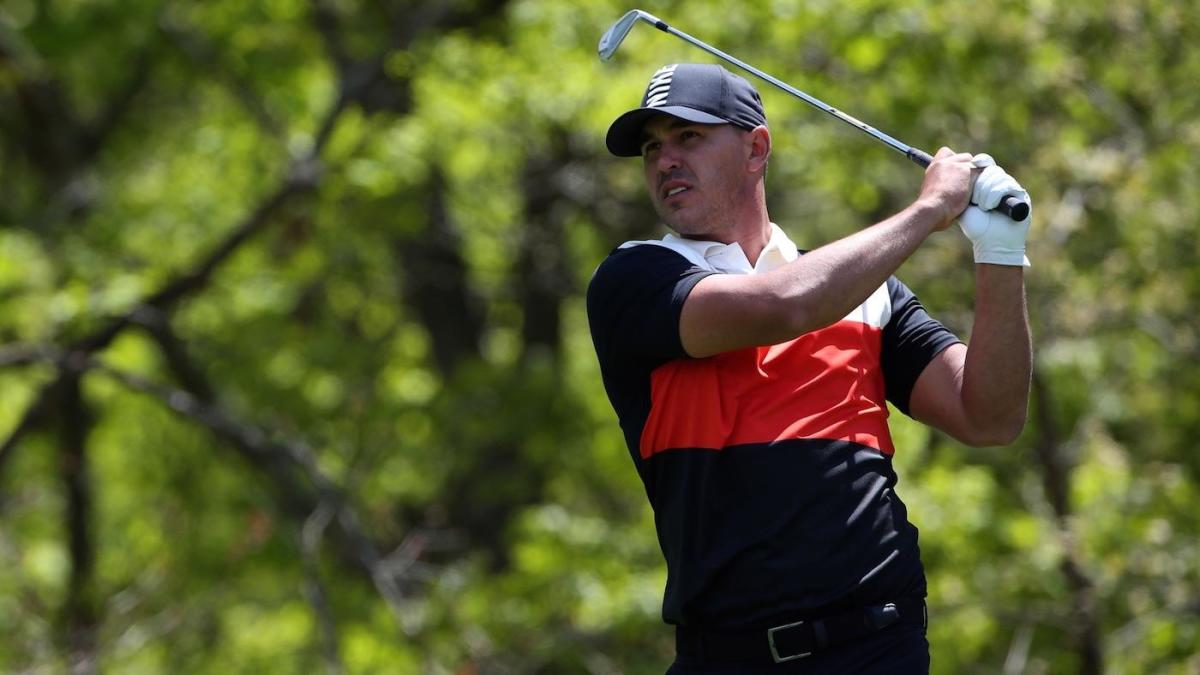 The 7-under score set a course record for Bethpage Black, and was the 17th 63 shot in a PGA Championship. For Koepka it was his second, matching the score he had en route to winning last year's PGA Championship.
Critics had questioned whether Koepka would be able to defend his title, with one golf analyst saying he wasn't among the game's elite players. Koepka served them a frosty mug of shut the hell up.
"That was one of the best rounds I've played probably as a professional," Koepka said. "This golf course is brutal. If you're not going to drive it, it tests every aspect of your game. You've got to drive the ball straight. It's long, so you've got to hit it far and really position yourself with some of these shots in."
Dynasty in Making
If Koepka's future is anything like his past, he'll be creating a run not seen since Tiger Woods' dominance in the early 2000s. Koepka has played in the last seven major championships, and won three of them. He nearly won the Masters a month ago, finishing a shot shy.
In the PGA Championship he has gone 31 consecutive holes without a bogey, and completed his 10th straight round under par.
"I've never been this confident," Koepka said. "I think I'm still learning, understandably, my game, and I've figured it out. I think over the next few years, I'm excited for what's to come."
The 29-year-old said that his round could have been better.
"I didn't take care of the par-5s, didn't birdie any of the par-5s," Koepka said. "That was disappointing because I felt like, you know, those are holes you should be able to birdie. Definitely can reach 4, and [I] hit a bad driver there. And 13, I can get there, too, and [I] hit it in the bunker. And then the second hole today, my 11th hole, I missed about a 5-footer. That would have been nice to shoot 60. I guess that would have been pretty good."
Woods' Wild Ride
Woods, who was the 9/1 favorite going into the tournament, was paired with Koepka, and had a front-row seat for the round, while trying to get his own game under control. He opened with a 2-over 72, that had a scorecard with included two double bogeys and an eagle.
"It wasn't as clean as I'd like to have it for sure," Woods said. "Didn't get off to a very good start."
Now instead of challenging Koepka, he is nine strokes behind him and fighting to just make the cut. He was tied for 49th entering Friday's second round.
"I let a couple slip away with a couple bad putts and a couple mistakes at the end," Woods said.