According to team reports, one Denver Broncos player and one Minnesota Vikings player tested positive for COVID-19 late in the week and are scratched from play on Sunday.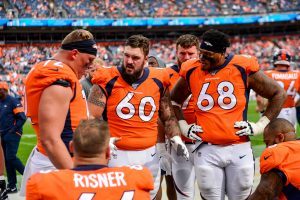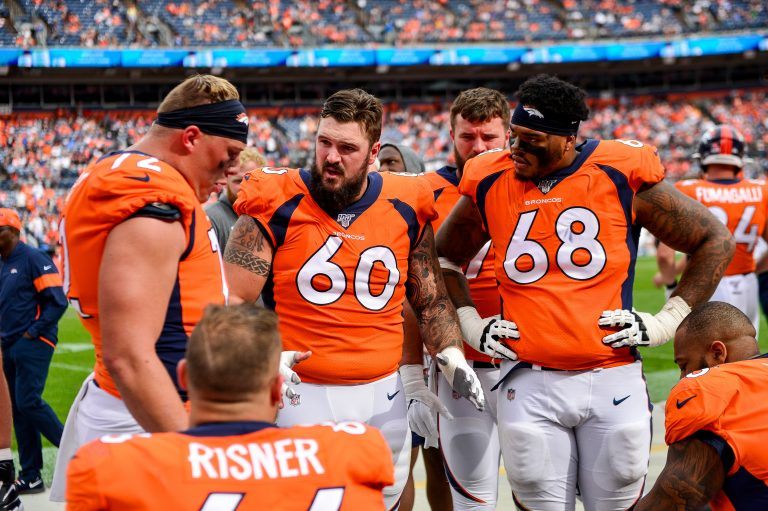 Denver guard Graham Glasgow, a priority acquisition for the Broncos in the offseason, tested positive midweek. And Minnesota starting linebacker Todd Davis, tied for eighth in the NFL with 134 tackles (78 solo) in 2019, tested positive Thursday, according to team sources. Sunday, the Vikings activated starting cornerback Cameron Dantzler who was previously on COVID-19 reserve list.
Both Glasgow and Davis will be inactive Sunday.
Additional Players Inactive
Two players who made contact with Glasgow are also in isolation, the team reported. Their names have not been released.
"We were informed early this morning that a Broncos player has tested positive for COVID-19," a statement released by the Broncos said. "The player is at home in self-isolation along with two other players who were determined to be close contacts. Our organization, which has been operating under the league's intensive protocols, is in consultation with the NFL and taking guidance from medical experts."
In compliance with NFL regulations, the Broncos met virtually on Friday and participated in their regularly scheduled walk-through on Saturday.
Line Shifts are Minor
The Broncos and the Chargers will meet at 4:05 p.m. ET on Sunday at Empower Field at Mile High. Both teams are 2-4; Denver is 0-3 at home, and Los Angeles is 1-2 on the road. After Denver made its COVID announcement, the line moved a point (-2.5) in the Chargers' favor. The Chargers also had one unnamed player test positive during the week, but all who came in contact with him tested negative and are cleared to play Sunday.
The Minnesota Vikings face the Green Bay Packers (-6) at 1 p.m. ET on Sunday at Lambeau Field. Green Bay is 5-1 overall and 2-0 at home. Minnesota is 1-5 overall and 1-2 on the road. The NFC North rivals first meet in the season opener, with Green Bay coming out on top 43-34. The line did not move significantly after the Todd Davis announcement.