NASCAR's sagging attendance was on display last weekend at Bristol Motor Speedway, as the television cameras were showing empty stands during the Food City 500. The track seats around 162,000, but according to journalists that were there, an estimated 30,000 to 40,000 were in attendance.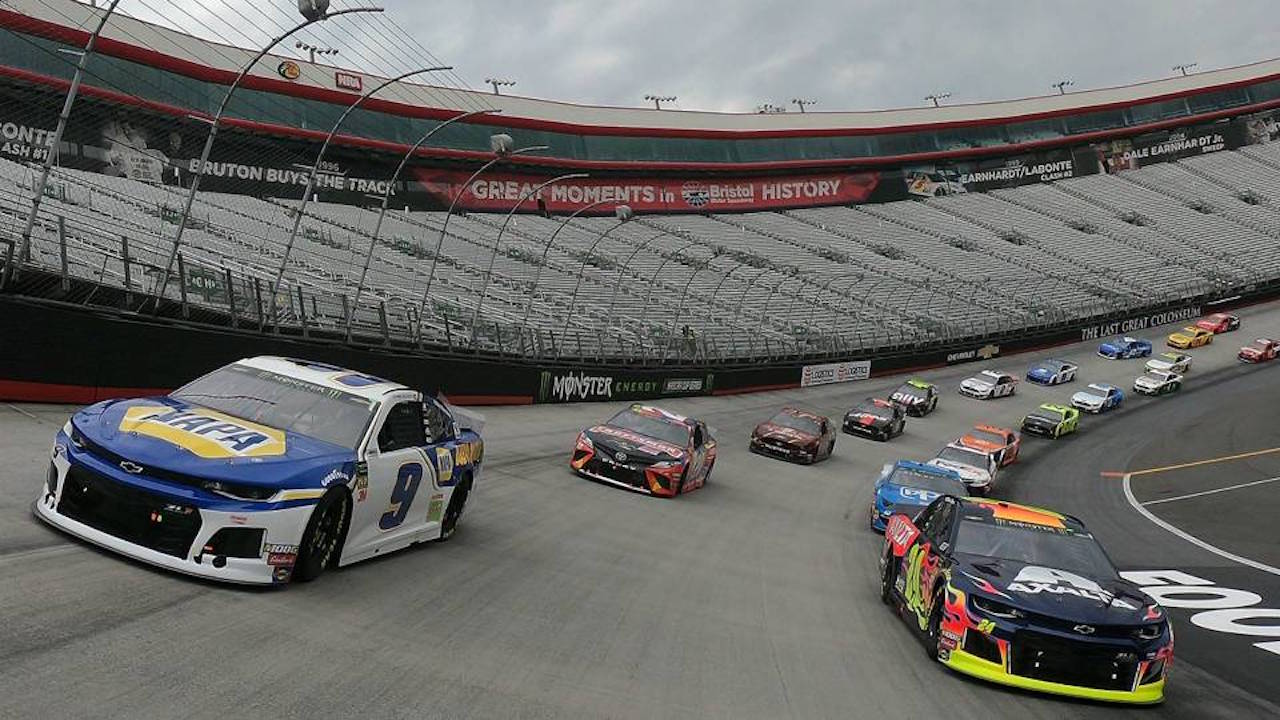 It is NASCAR's policy not to disclose crowd sizes, but the mass of empty seats made a few people curious as to why. One of those was driver Clint Bowyer. He made some calls to local hotels and was furious at what he found. He posted his investigative work on Twitter.
"Had some curiosity after I came back from race today. Made some calls, this is what I got. Johnson City Courtyard = $319, but are now taking walk-ins at $105. Hampton Inn = $308. But will be back down to $133 on Monday. Reason he gave was "it's race weekend." Pisses me off!!!" Bowyer wrote.
That prices the average fan out of the race. It is an issue that Marcus Smith, president and CEO of Speedway Motorsports Inc. has had to face in the past few years. Bristol Speedway is one of the largest facilities on the circuit, and was able to sell out for 55 straight races from 1982 to 2010.
Now though the combination of waning attendance and high hotel prices has affected the track. Smith told Fox News that he was grateful for Bowyer's tweet.
"I was so glad Clint brought that up," Smith said. "It's a crazy number some of these hotels are charging and it's just unfortunate. We continue to work with the business bureaus at all of our speedways and it is a challenge we are trying to find solutions to while working with the local business leaders."
Busch Brothers Bashing
Kyle Busch won the Food City 500 on Sunday, and brother Kurt finished right behind him. Kurt, though, said if the opportunity would have presented itself, he would not have hesitated to bump his sibling in order to win.
"I was smiling ear to ear. I thought it was ours. I just couldn't quite lean on the right rear tire as hard as I wanted to on restarts. And so my plan was to let him go and get to the high side quicker than him, reel him in," Kurt Busch said. "It just didn't time out right. I overstepped the car's limits in Turn 1 with like three (laps) to go. Otherwise, I was going to wreck him in (Turns) 3 and 4 coming to take the checkered (flag). I was going to flat out wreck him. … Absolutely. That puts us in the playoffs. He's already won this year. I'm with a new team. He can get over it."
Kyle Busch acknowledged that Kurt had told him his strategy, and said now he will do the same if the roles are reversed.
"So I guess if I'm ever running second to Kurt, I'm going to wreck him," Kyle Busch said. "I don't know. I'm glad it didn't turn out that way and he couldn't get to me because I certainly wouldn't have wanted to have been in that situation. So I'm just glad that I could finally hit my marks halfway decent and drive away a few more inches towards the end of the race."
This Week's Odds, Pick
The circuit is at Richmond this week for the Toyota Owners 400, and Kyle Busch is the favorite at 2/1. Kevin Harvick, Brad Keselowski, Joey Logano and Martin Truex Jr. are next at 7/1.
We like Kurt Busch at 25/1. He finished second last week, and has six top-10 finishes in his last nine races.