The World Cup group-stage draw set up thrilling encounters in the main round of the final tournament in Qatar.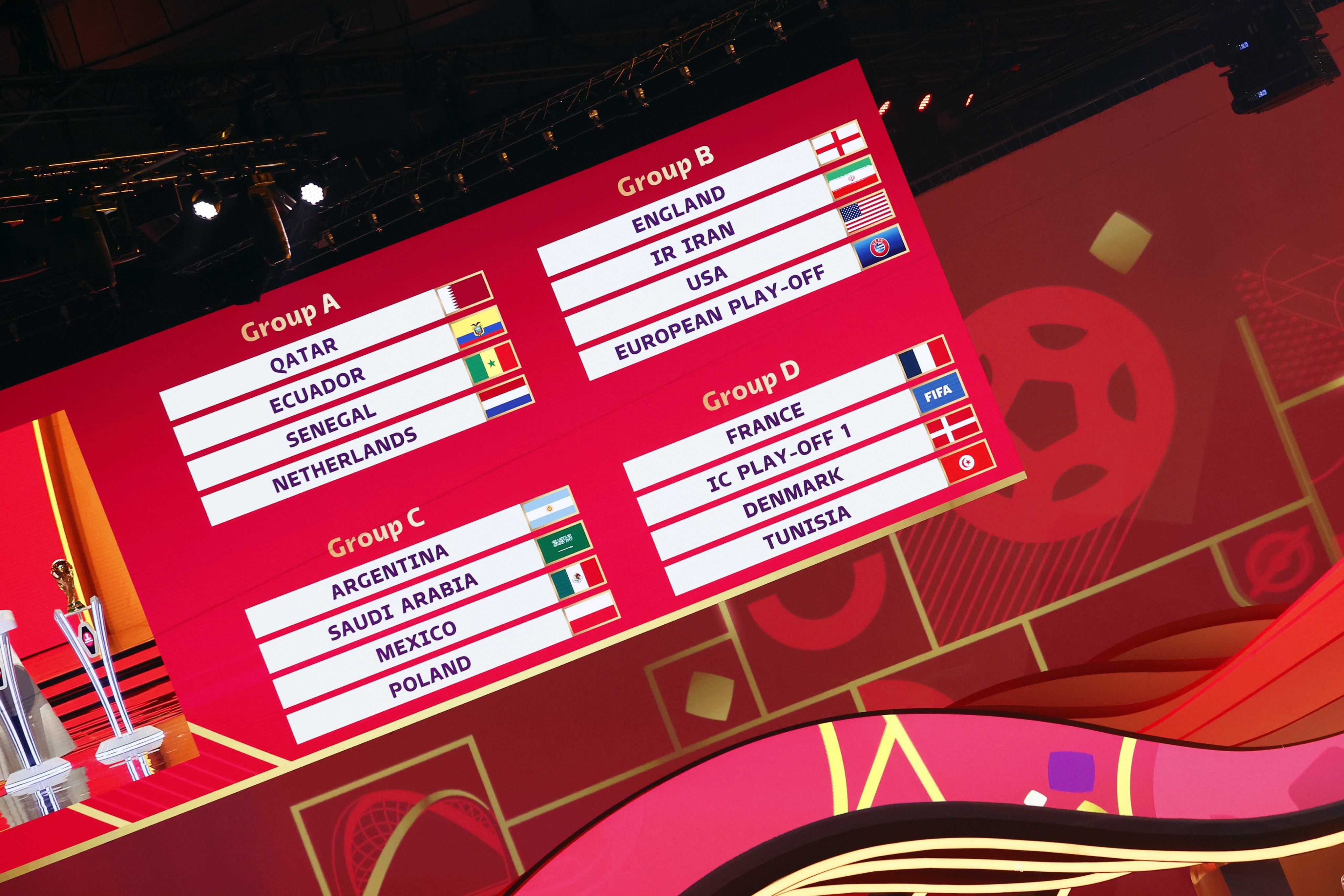 Spain and Germany will battle it out for qualification in Group E, while USMNT will challenge England for a seat in the Round of 16 in Group B. Mexico will have a tough time defending against Messi's Argentina and Lewandowski's Poland in Group C, whereas Canada, the winners of the CONCACAF preliminary round, will meet Belgium and 2018 finalist Croatia in Group F.
In Group G, Brazil is expected to dominate, as Serbia and Switzerland aren't regarded as strong enough to trouble Neymar and his teammates on route to the knock-out stages. For defending World Champions France, the mission is not regarded as too complicated either. In Group D, they will confront Denmark and Tunisia.
The draw on Friday evening confirmed Brazil's status as the frontrunner in the odds competition. The bookies place them at +450 to lift a sixth World Cup trophy. France is just behind at +500, with England at +600 and Spain at +700. Top five ends with Messi's Argentina at +800. Germany, Belgium, Portugal, and the Netherlands all stand between +850 and +1000, with a visible gap in the odds starting with Denmark's +2200. USMNT and Canada now sit at +10000, while Canada, despite dominating the qualifiers and having a more accessible group, is even further behind at +25000.
Qatar, who is making its debut at the World Cup, is at a huge +1800 to get past the group stage. The hosts are at +25000 to win the tournament.
At +50000, Saudi Arabia has the smallest chance of winning, according to the bookies. The same reward accompanies Costa Rica, New Zealand, and the United Arab Emirates, but neither is yet qualified. All of them will be involved in playoff matches over the next three months to determine if they will have access to the main round or not.
The #FIFAWorldCup groups are set 🤩

We can't wait! 🏆#FinalDraw pic.twitter.com/uaDfdIvbaZ

— FIFA World Cup (@FIFAWorldCup) April 1, 2022
Tough life predicted for USMNT, Canada, and Mexico
Euro 2020 finalists England now stand at -2000 for making it into the knockout stages. USMNT is third in the odds table, behind the eventual European playoff winner, which will be decided by a clash between Wales and the winner of Scotland vs Ukraine. USMNT sits at +140, with only Iran regarded as worse positioned in Group B at +210. The virtual European playoff winner is at +100.
In Group F, Canada is the bookies' outsider at +320. Belgium is the group's favorite at -900, while Croatia is at -200 and Morocco at +140. In Group C, Mexico is just behind Poland in the odds confrontation. Argentina is the favorite to go through at -2000, while Poland is now at -140. Mexico sits at -120.
USMNT reaching the semi-finals returns +1400, compared to Mexico's +900 and Canada's +4000.
A bet on any of the CONCACAF Confederation teams winning the World Cup is at +5000, with UEFA favorited at -330, followed by South America's CONMEBOL at +260.
The 2022 World Cup will be hosted by Qatar from 21 Nov until 18 Dec.