Brandt Jobe is back to defend his championship at the Principle Charity Classic, but he won't be doing it with the same sticks he used in 2017. The 52-year-old suffered every air traveler's worst nightmare earlier this year, when he learned an airline didn't just lose his clubs, but also destroyed them.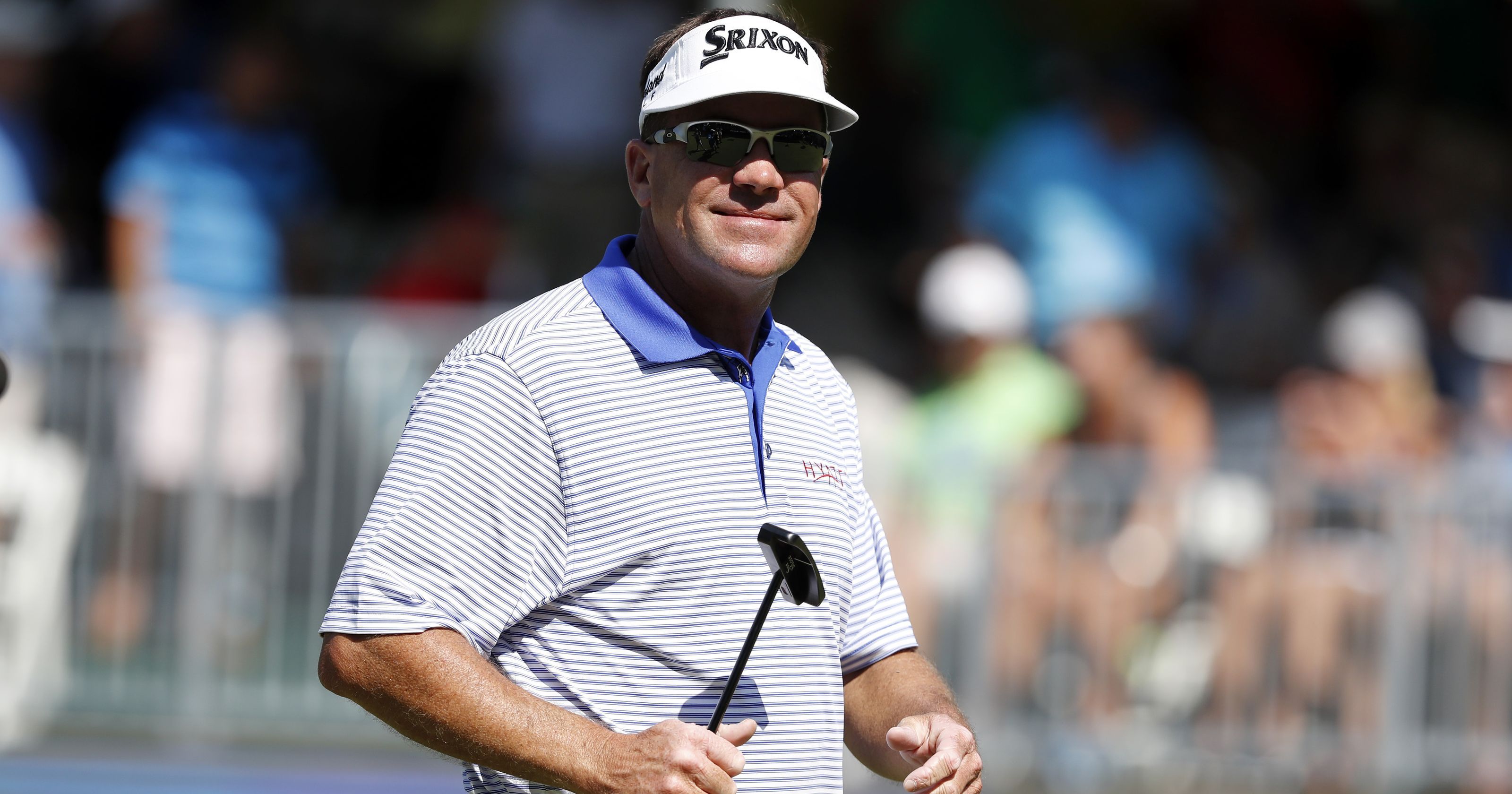 Jobe was on a flight back from Hawaii after the Champions Tour season opening event when he couldn't find his clubs at baggage claim. The Texas resident asked around and then got the devastating news.
His clubs had been run over by an American Airlines truck and were destroyed.
"I opened up the bag and everything was broken," Jobe said. "I had to pry it open to get everything out. I had to stand on it and sit on it to bend it. I had to get a new bag."
He also had to get a new set of clubs to replace the ones he had meticulously worked on to get just right. He contends the effort was a big reason he won in Iowa last year, his first victory since 1998.
"It was a lot of hours worth of tweaking," Jobe told the Des Moines Register. "Part of it is fun, and part of it is a pain in the butt, but it's a lot of time. That was tough."
Search for New Clubs
Jobe isn't overjoyed with the equipment he has been playing with, but he is starting to warm up to them. After Hawaii he struggled, finishing out of the top 20 in five consecutive events.
"I've spent a lot of time trying to find a driver," Jobe said. "I went to TaylorMade and got the same driver, same shaft, tipped exactly the same way. And I couldn't hit it. So I got a totally new shaft but with the same head. "I still don't have a 3-wood. Just haven't been able to find anything yet. I think I'm close, but that (having all of your clubs broken) will put a bump in the road."
Through some rough spots after having to replace his set of sticks, Jobe is getting a handle on his new equipment. He has two top-10 finishes in his last three events, including a tie for fifth at the Insperity Invitational on May 6.
Jobe enters this week as a 25/1 longshot to repeat as champion.
Mixed Bag
The man who chased Jobe last year, and is a good friend, is one of the top picks to win, according to the Westgate Las Vegas SuperBook. Scott McCarron, who was Jobe's roommate when the two were on the UCLA golf team, is 6/1.
McCarron, who has won six times on the Champions Tour, is winless this year, but finished tied for second at Toshiba in March, and tied for third at the Senior PGA Championship on May 27. He said one area of his game needs to improve if he is going to win this year.
"It's been a little bit of a mixed bag," McCarron said. "It's coming along. I just haven't putted as well as I did last year."