Brad Keselowski battled through a stomach bug to grab his first win of the season, taking the checkered flag in the Folds of Honor QuikTrip 500 at Atlanta Motor Speedway on Sunday.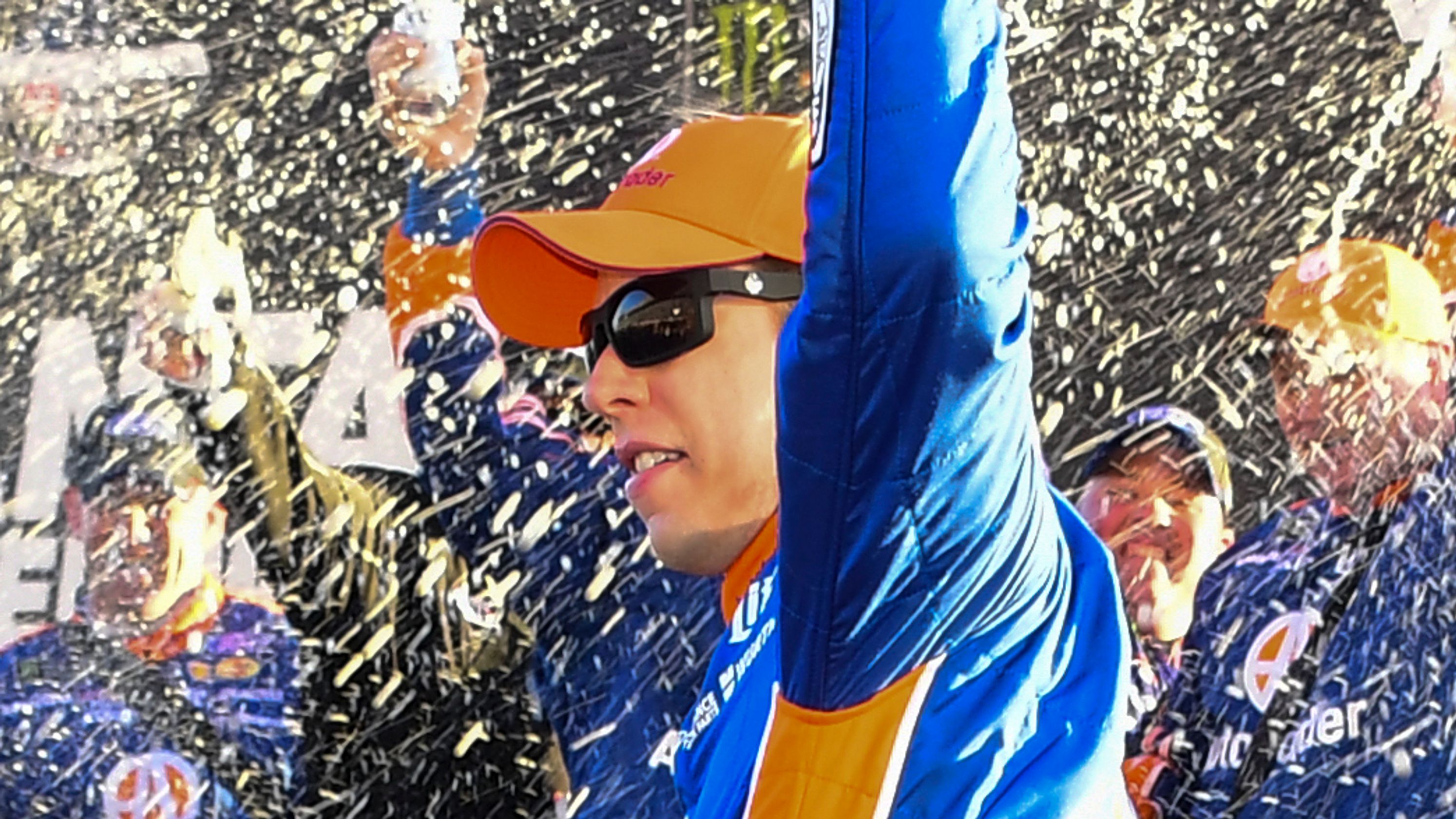 Keselowski held off Martin Truex Jr. in the final laps to win the NASCAR Cup Series race by .218 seconds and earn his second career victory at Atlanta.
Keselowski Becomes Winningest Driver in Penske History
After the race, Keselowski – who wasn't able to drive in practice on Saturday due to his illness – acknowledged that this win was particularly special, as it made him the winningest driver in Team Penske history. Keselowski has won 60 times for the team, including 27 times on the NASCAR Cup Series. That surpassed a record formerly held by Mark Donohue.
"I think any win means a lot, but that's a big number," Keselowski said after the race. "Now I get to wear that yellow Mark Donohue helmet. This day is, wow, I don't even know how to put it in words."
Keselowski pulled out to a big lead after a restart on Lap 283 of 325. But his car was dealing with an overheating engine after running over a piece of debris late in the race.
Truex Unable to Chase Down Keselowski
That left the leader limping to the finish as Truex attempted to chase him down over the final laps. But Truex became frustrated as he attempted to navigate lapped traffic. His biggest gripe was with Rickey Stenhouse Jr., who held up Truex as he attempted to get to the bottom of the track.
"Just the 17 [Stenhouse] rode there in front of us forever and ever running the bottom, and I kept telling him I needed the bottom," Truex told reporters after the race. "Once I got around him, I got to [Keselowski] in two laps. I just needed one more. Unfortunate that we had a great car, and like I said, the guys did a great job. Just a little upset. We had the best car. We probably should have won that one."
NASCAR Officials Pleased with Competition Package
Sunday's race was also the debut of the new competition package that will be used by NASCAR this year. The hope is that the new design will create more exciting racing for viewers, while also keeping costs down so that smaller teams have a better chance to compete against NASCAR's heavy hitters.
"I saw a fairly entertaining race," NASCAR chief racing officer Steve O'Donnell told reporters after the race. "We didn't know what to expect, either, and we thought this package would showcase itself more once we got to the West Coast. All in all, we are satisfied with the outcome and we've got a lot of work to do to go back and review it."
After two races, Denny Hamlin has the early lead in the driver standings with 87 points, ahead of Kevin Harvick and Kyle Busch. Keselowski moved up to sixth following his win, with the victory all but assuring him of a spot in the year-end playoffs.
Keselowski is among the early-season favorites to win the NASCAR Cup Series championship. Ladbrokes lists him as an 8/1 selection, with Kyle Busch (9/2) installed as the top choice ahead of Kevin Harvick (5/1) and Truex (13/2).