Were you a victim of a bracket buster? Donít feel bad so were millions of others. ESPN reported that out of 17.3 million entries, 6,306 perfect brackets remain after only one day. That is .04 percent and that number will go lower after Friday.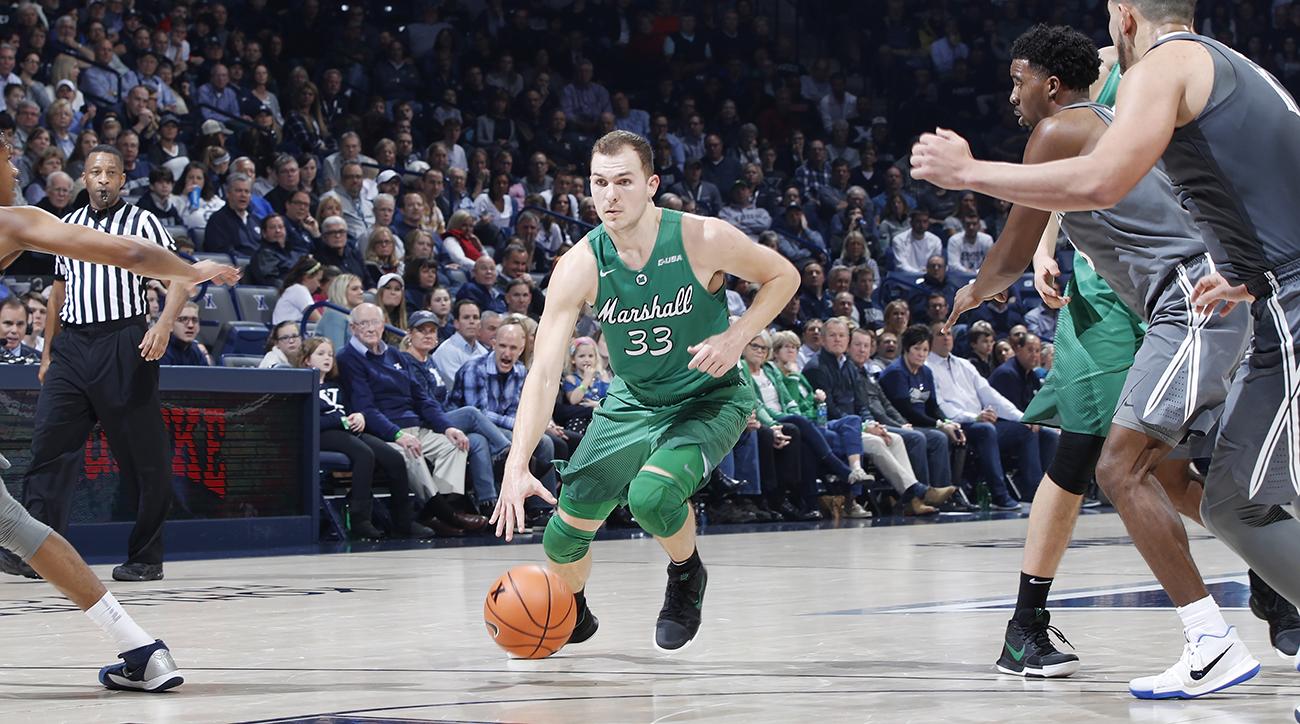 The biggest bracket buster was No. 13 Marshall's defeat of No. 4 Wichita State. Despite bing a 13-point underdog, the Thundering Herd won, 81-75. The moneyline was +800.
Another big upset was No. 4 Arizona losing to No. 13 Buffalo late on Thursday. The favored Wildcats were a 9-point favorite over the Bulls, but they got stampeded, losing 89-68.
Oddsmaker Jimmy Vaccaro posted on Twitter that it had to be a painful loss at least for one bettor who placed $10,000 on the money line at -550 on Arizona.
Ill-Conceived Bets
Another customer at an unidentified sportsbook may have been taking advantage of the free drinks when he made a ill-advised parlay bet. He combined North Carolina, Virginia and Purdue on the moneyline and plunked down $20,000. His payout if he wins? A whopping $870.
Those who bet on South Dakota sure turned out to be big losers. The line was 7.5 and a representative at William Hill told ESPN that 90 percent of the money they took was on the Jackrabbits. Ohio State won by 8.
But an even worse bad beat on the first day†… probably Davidson (12) vs. Kentucky (5). The early line was six, but it got bet down to 4.5. With less than six seconds in the game, the Wildcats were ahead, 78-70. That was until a Davidson player hit a 3-pointer to kill a bunch of cards that gave five or more points.
To rival it on Friday: Georgia State Panthers (15) vs. Cincinnati Bearcats (2). Cincinnati was a 14-point favorite and was up by 13 in the game's closing seconds. Inexplicably, the Panthers needlessly fouled, and the subsequent free throws put the margin of victory at 15.
Just Short
One of the more popular picks at the betting window was for Cal State Fullerton to cover a 20.5-point spread. But gamblers should've looked at the Titans past performance. When they were double-digit underdogs, they had lost 24 consecutive times. They were 4-1 against the spread, however, when they were given 10 or more points. They lost against Purdue, 74-48, and failed to cover.
It is wise to watch the swings in betting lines and the Butler-Arkansas game is proof it pays to monitor movement of odds. The early line was the Razorbacks giving two points. By game time it had moved four points, giving Butler a two-point edge. That was more than enough for Butler to cover as they won, 79-62.
North Carolina opened as a 19.5-point pick against Lipscomb. The line moved all the way to 22 points. The Tar Heels are fairly successful against the spread, 6-2 ATS in the tournament when they are favored. They couldnít cover this time, though, winning, 84-66.
There is a Friday evening game that has bettors believing the underdog has a chance to at least cover the spread. New Mexico State is the No. 12 seed and is facing No. 5 Clemson. William Hill reported to ESPN that 81 percent of the money bet is on NMSU. The Aggies began getting 5.5 points and the game got bet down to 3.5.