Clint Bowyer will apparently not be fined for his altercation with Ryan Newman at last week's All-Star Race, but that doesn't mean he is escaping criticism. Bowyer has been blamed for the fight in pit row after the race at Charlotte Motor Speedway.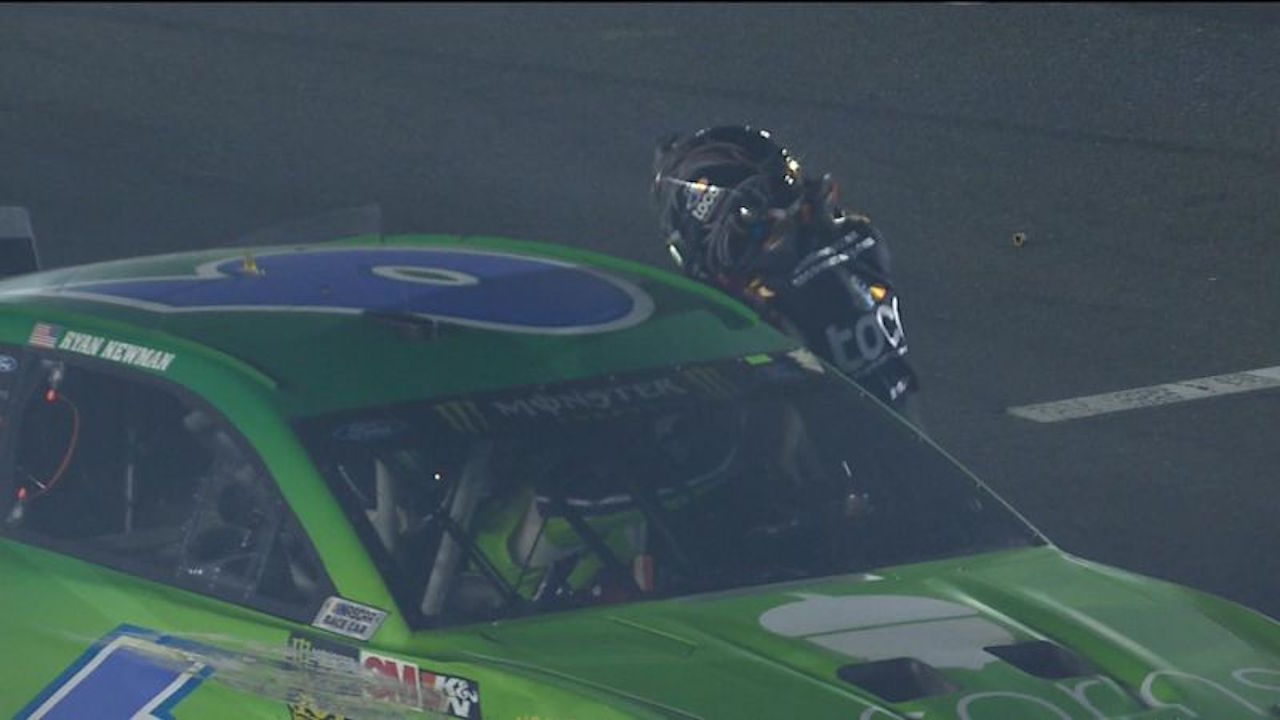 The first person to lash out at Bowyer was the recipient of his punches. Newman said he made contact with Bowyer's car after the race to show his displeasure with Bowyer's tactics.
"After the race I just went up and tapped him in the back and let him know I didn't appreciate the way he raced me and he body-slammed me," Newman told Fox Sports 1. "Then I hit him back a little bit on the back straightaway and then he just cut across my nose in Turn 3. It doesn't take much of a man to try to fight someone with his helmet on. I think he should be embarrassed of himself."
Tony Stewart, one of Bowyer's bosses, said he had some advice for Bowyer after the altercation.
"That's the first thing I did was text Clint and I said, 'Listen, take your helmet off if you're going to get in a fight for Pete's sakes.' And he goes, 'I didn't have time!' But then the second text I sent him, I said don't lose that passion to fight for what you believe in," Stewart said.
A video of the incident is below.
Clint Bowyer is NOT happy with Ryan Newman. pic.twitter.com/x2AeNS6ngV

— FOX: NASCAR (@NASCARONFOX) May 19, 2019
Steve O'Donnell, NASCAR executive vice president, said they reviewed the altercation, but decided on no penalties or fines.
"With Clint and Ryan, some real passion afterwards. And, that's an All-Star race. You just don't see that in other sports," O'Donnell said on 'The Morning Drive' via Sirius XM NASCAR Radio. "What's on the line for our All-Star race is terrific. It certainly gets folks up on their seats. It's a fan favorite."
Hall of Fame Class Announced
NASCAR revealed five new members on Wednesday. Drivers Tony Stewart, Buddy Baker, and Bobby Labonte, crew chief Waddell Wilson, and owner Joe Gibbs.
Stewart was selected on his first year of eligibility, and was honored to be in the same class as those he has connections with.
"To me, it's even way bigger than us getting in — the fact that the guy that really was responsible for getting me to Joe Gibbs Racing was Bobby Labonte," said Stewart "And getting Coach (Gibbs) in as well. And even before that, there was Waddell Wilson, who was with Harry Rainier in 1996 when I started with Ranier-Walsh Racing. The four of us going in at the same time … there's personal ties to all three of those guys, and even Buddy Baker. When I went through the Buck Baker School, Buddy actually was there one day and watched me run the car. It's just really cool how the four guys that are going in with me, I have a connection with at early parts of my career."
This Week's Odds, Pick
The drivers are at the Coca-Cola 600 at Charlotte Motor Speedway and Kyle Busch is the 3/1 favorite. Kevin Harvick is next at 9/2, followed by Martin Truex Jr. at 6/1.
We like Jimmie Johnson. He has the all-time win record at Charlotte and has odds of 28/1.