Apollo Management International and Caesars Entertainment are each courting William Hill. William Hill has received proposals from both companies in what could be the first steps of a takeover. Shares of the sportsbook soared more than 40% on the news.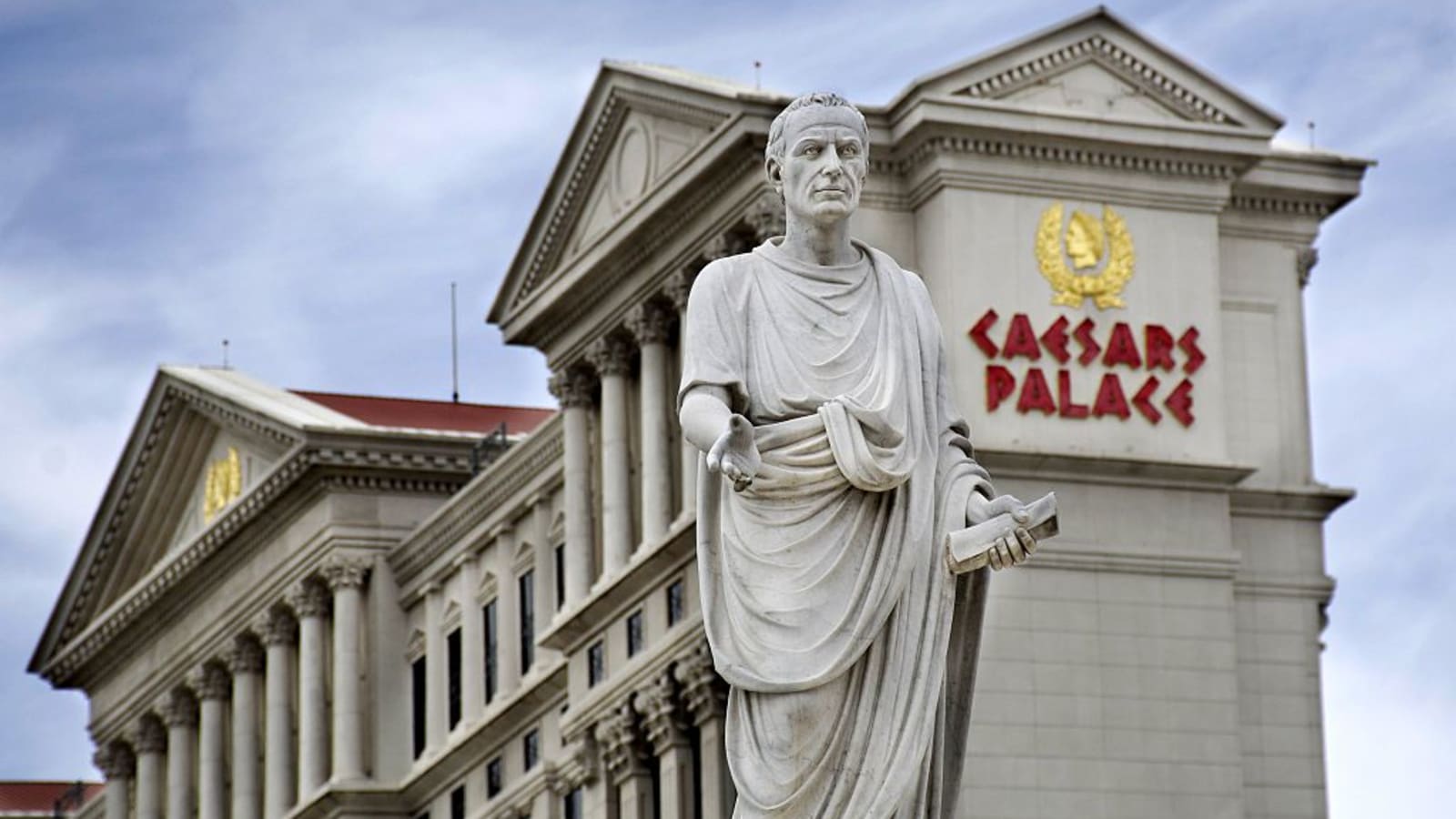 On Friday, William Hill issued a statement confirming it received takeover proposals from both Apollo and Caesars. The private equity firm and casino company now have until October 23 to officially announce their intentions.
Takeover Pros and Cons
William Hill's UK business is struggling. The country's reduced betting limits and the global pandemic have taken a toll. Last month, the sportsbook announced it will close another 119 stores in the UK. But William Hill isn't necessarily a takeover target because it is vulnerable. It's a takeover target because it is well-positioned in US sports betting.
William Hill aggressively expanded its US business, starting just months after the Supreme Court lifted the country's sports betting ban. The sportsbook has key partnerships with nearly every major sports league and media company. It's also Caesars' exclusive sportsbook provider. That, however, is a double-edged sword for Caesars' potential acquisition.
Caesars already owns 20% of William Hill US and the two companies had been in talks to expand their relationship. William Hill, however, provides sportsbook services to other US casinos, and they might not like using a sportsbook owned by a competitor.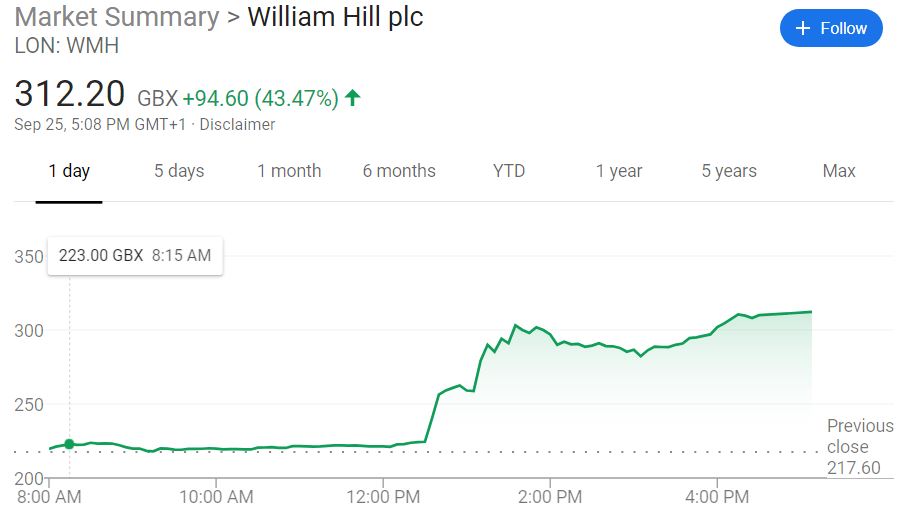 Meanwhile, Apollo has deep pockets and experience in the gaming sector. Unfortunately, not all of its experience has been good. Apollo was the company behind the troubled leveraged buyout of Harrah's Entertainment — now Caesars. Granted, the timing was bad.
PE firms mostly slash costs and sell off an acquired company's assets. Apollo's plan for Harrah's was to quickly sell off a number of its casinos, but that wasn't possible once the  2007-08 financial crisis hit. Saddled with the mammoth debt from the acquisition, the casino company filed for Chapter 11 bankruptcy in 2015.
It's possible Apollo has a plan to spin off William Hill's UK assets, but that seems like something William Hill could do on its own with the help of a decent investment bank.
Activist Wins in Apollo/Caesars William Hill Battle
The news of a potential William Hill takeover comes on the heels of an activist investor's position in the sportsbook. A Sept. 14 regulatory filing disclosed that hedge fund manager Parag Vora had taken a 5.1% stake in William Hill.
Some assumed that Vora might push for the sale of William Hill. Now it appears a push won't be needed. In fact, Vora can just sit back and hope for a bidding war. Or given Friday's pop in William Hill's stock, Vora could cash out now for a hefty profit.