According to the latest rumor on the eve of the NBA Draft, the Boston Celtics are interested in moving up in the draft to make a trade with the New Orleans Pelicans for the #4 pick because the Celtics have their sights on Darius Garland from Vanderbilt.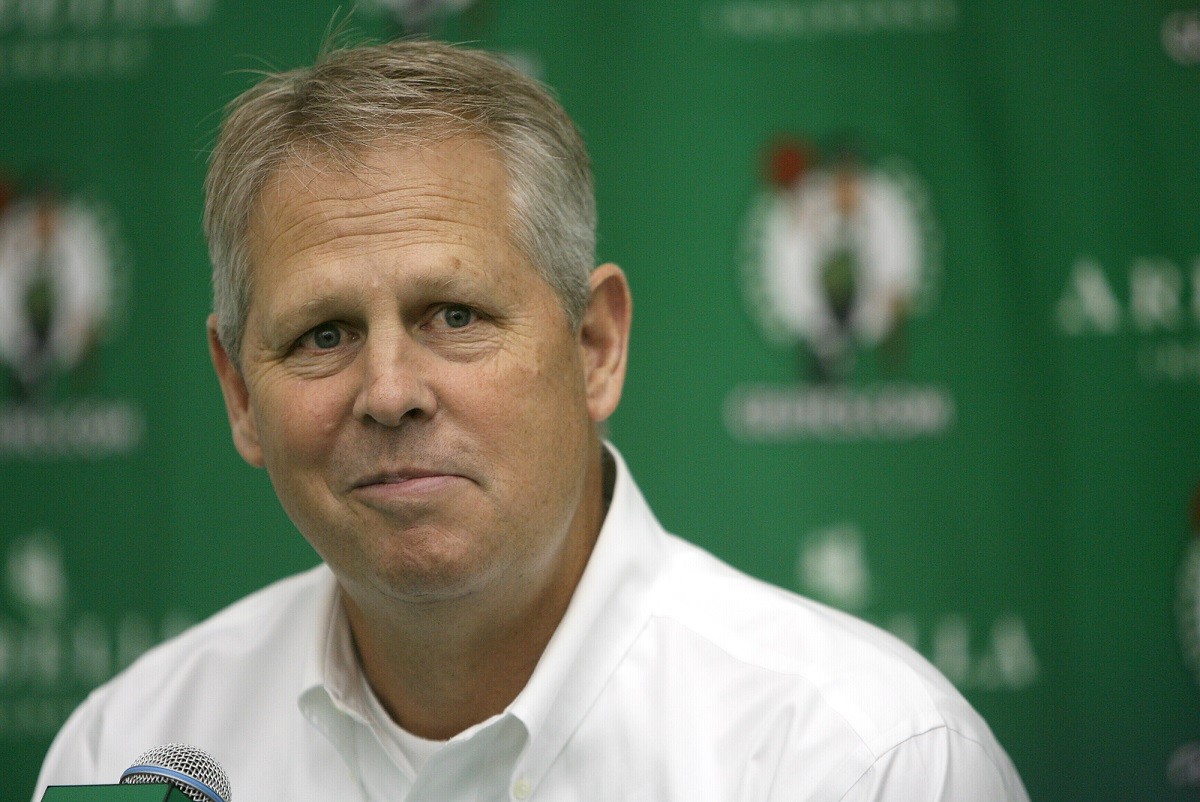 The Pelicans won the Draft Lottery to secure the #1 pick (a.k.a. Zion Williamson). Along with the top pick, the Pels also have the #4 pick.
The Celtics have three first round picks with the 14th pick, 20th and 22nd. Team president Danny Ainge wants to package a couple of them to snag the fourth overall.
The #4 pick originally belonged to the LA Lakers. The Lakers traded their lottery pick to the Pelicans in a package deal involving Anthony Davis. Once Davis headed to the Lakers, the Celtics had to resort to Plan B. It was no secret that the Celtics had hoarded draft picks for the sole reason to trade them to New Orleans for Davis. However, everyone in the AD camp including his father and agent told anyone that would listen that the disgruntled Davis had zero desire to play in Boston.
The Celtics have both their point guards, Terry Rozier and Kyrie Irving, bouncing for free agency. Word go out the other day in the Boston press that moving trucks showed up at Irving's house in Newton, Massachusetts with his things head to the New York tristate area. Both the NY Knicks and Brooklyn Nets want Irving's services next season.
In addition to the latest drama, center Al Horford informed the Celtics he will be testing free agent waters. Horford, who averaged 13.6 points per game last season, declined a $30 million option for next season.
Darius Stock Soaring
The Celtics failed to entice Anthony Davis to play in Boston and Kyrie Irving already moved out of his house outside Boston, and now they're scrambling to make last minute deals before the draft.
Darius Garland, 6-foot-2 point guard from Vanderbilt, was considered a first round pick all season. Since his freshman season ended (16.2 points per game and 53 percent shooting), his draft stock rose. He's now in the Top 5 for mostly every mock draft. Even the Knicks were also interested in taking Garland with the #3 pick instead of RJ Barrett.
With numerous teams in hot pursuit of a point guard, the Knicks #3 and the Pelicans #4 picks are a hot commodity.
The Celtics are one of the teams interested in a top notch point guard to replace Kyrie Irving. The Celtics have three first rounders to barter for the Pelicans #4 pick.