Rookie Payton Pritchard, a backup guard with the Boston Celtics, will miss at least two weeks with a knee injury. Pritchard suffered a grade 1 MCL sprain against the Philadelphia 76ers over the weekend.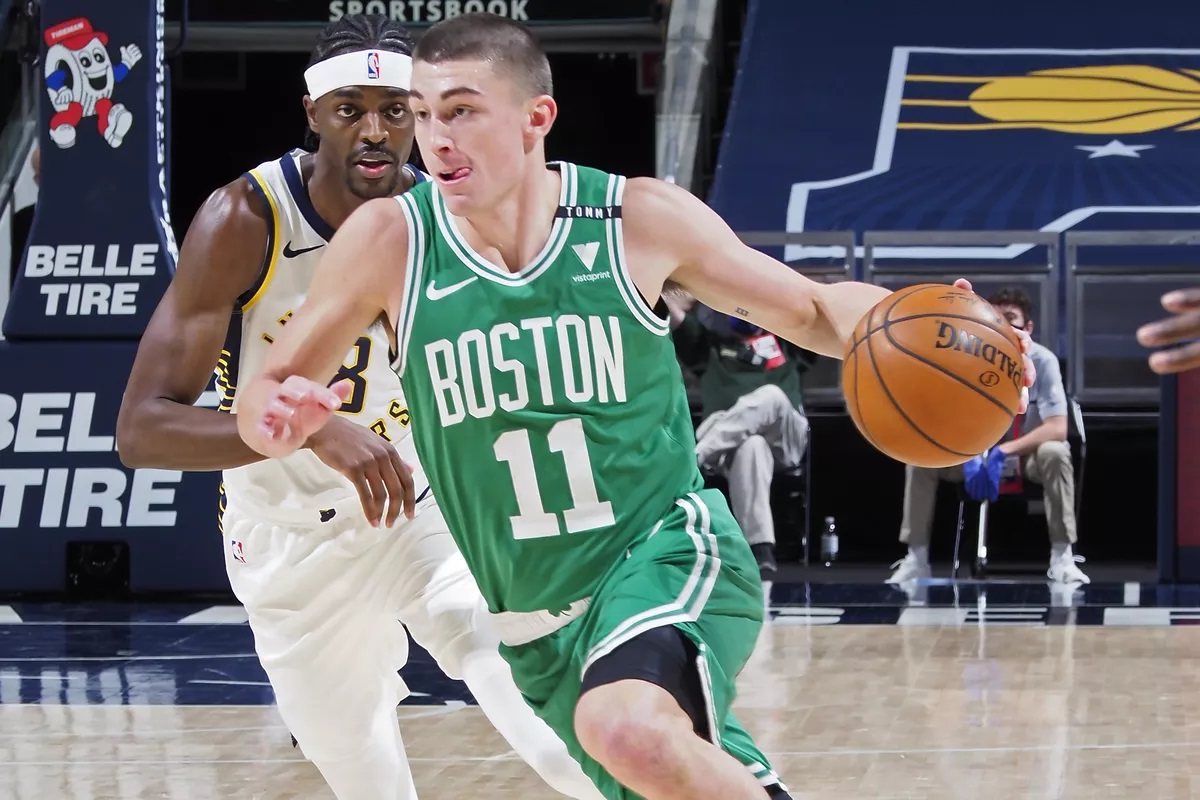 Pritchard averaged 8.3 points and 2.6 assists per game before his injury, but he had shown incremental improvement during his 14 games as a pro. He averages 42.5% from 3-point range.
Pritchard tallied double digits in points in six out of his first 11 games. He scored a season-high 23 points in a victory against the Toronto Raptors at the start of the new year.
In his next game, Pritchard followed up his best game of the season by hitting a clutch game-winner against the Miami Heat. Pritchard's put-back shot helped the Celtics squeak out a two-point win over a Miami team that knocked them out of the 2020 Eastern Conference Finals.
Although Pritchard was not a preseason favorite to win the NBA Rookie of the Year, he was slowly making his way up the prop betting board.
Payton Pritchard has looked like a 15-year seasoned NBA veteran in just nine games with the #Celtics.

Follows up a career-high 23 points against Toronto with a game-winner against Miami. pic.twitter.com/Y5iCJO7OiZ

— Nick Galle (@thenickgalle) January 7, 2021
Pritchard Mighty Duck
If you're not from the Pacific Northwest or aren't a Celtics fan, you're probably not familiar with Pritchard. He was a high school legend out of West Linn, Oregon, less than 10 miles outside the Portland City limits. Pritchard led his high school team to four consecutive state championships. He passed on a scholarship offer to Oklahoma and Arizona to stay in his home state and play for the Oregon Ducks.
As a four-year starter at Oregon, Pritchard averaged 20.5 ppg his senior season, which earned him Pac-12 Player of the Year honors. He also won the Lute Olson Award and Bob Cousy Award for his stellar senior season.
"He improved defensively, he improved in his leadership," said Oregon head coach Dana Altman. "All facets of the game, for us, he improved every year. And again, it was totally him. It was his work ethic."
Pritchard nailed 41.5% of his 3-pointers and hoped to be a lottery pick due to his deadly outside shooting. However, his draft stock slipped to the #22 overall in the 2020 NBA Draft. The Boston Celtics were thrilled to find Pritchard available at that spot and didn't blink twice about drafting him.
"I was a little surprised he fell that far, but I had a great talk with Celtics' Brad Stevens," said Altman. "I could tell he was really interested. It's been a great fit so far and I hope it continues to work out."
"He's been great for us, especially with Kemba (Walker) missing the start of the season, " said Stevens. "Bad break for the kid."