The Boston Bruins and San Jose Sharks are the new favorites to win the Stanley Cup. The two are 11/4 to capture the title, but first the two teams have to close out their second-round series. They will have that opportunity Monday night.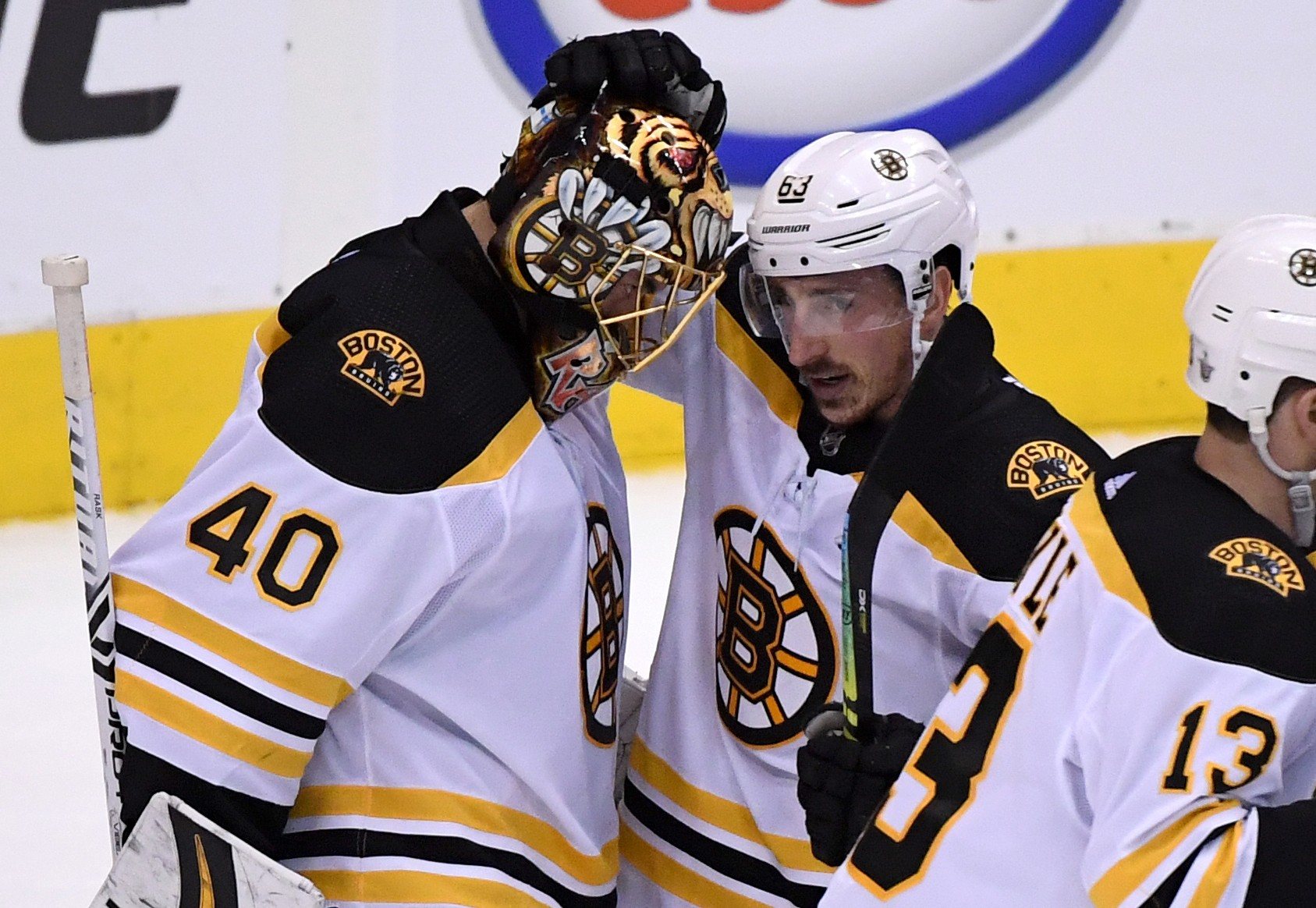 The Bruins lead Columbus 3-2, and can end the Blue Jackets season on the road. Boston opened as a +100 to win Game 6, but has since gone as high as +110. The Blue Jackets are the favorite to force a Game 7 at -120.
Columbus coach John Tortorella promised that his team would be returning to Boston for the deciding game saying, "We'll be back here for Game 7."
First though the team has to win on Monday, and getting over a heartbreaking Game 5 loss will be hard to do. The team was down 3-1 in the third period on Saturday, but scored two goals to tie it. Then watched helplessly as they gave up the game-winner with 1:28 remaining.
Columbus captain Nick Foligno told reporters that the team is ready to move past the defeat.
"It's disappointing [to lose Game 5], but you just move past it because you know you have a great opportunity in front of us," Foligno said. "In front of our fans, at home, we should be ready to rock."
San Jose Wants to Avoid Game 7
San Jose will have the same objective as Boston in trying to close out their series against Colorado on the road. The Sharks won Game 5 to take the 3-2 lead in the second-round series, and the Avalanche know they missed an opportunity. Colorado coach Jared Bednar said his team didn't play inspired, and will have to step up the intensity Monday.
"I kind of felt after reviewing some of that game that they were just the more desperate hockey team, and I'm sure they didn't want to come back to Colorado down 3-2, and they got their win," Bednar said. "Now we're going to have to have that same type of desperation tomorrow."
The home team is again the favorite, with Colorado at -120, while San Jose is at + 105.
Sharks forward Evander Kane said the team would like to avoid a Game 7, something it didn't do against the Vegas Golden Knights in the first round.
"As much as I enjoyed my first Game 7, I'd like to forego it maybe this series," Kane said. "Anytime you get an opportunity to close out a team, you want to do it.
St. Louis, Dallas Face Showdown
Two teams that will be playing in a Game 7 are Dallas and St. Louis. The Blues were down 3-2, but managed to force the deciding game by winning, 4-1.
St. Louis coach David Berube predicted a victory in Sunday's Game 6, saying he was confident his team would prevail.
"I always talk like that, and I think it's important, but they believe that before I even talk to them," Berube said. "They believe that. They know if they play the right way and they do things properly and put the team first and play the team game, we're a good team."
The Blues are a solid -145 pick to win Game 7 at home. The Stars are +120 to pull off the upset.