The Los Angeles Lakers signed DeMarcus Cousins in the offseason as part of a rebuild around LeBron James and Anthony Davis. But they took a bad beat when Boogie Cousins went down with a torn ACL injury before he even played a game with the Lakers.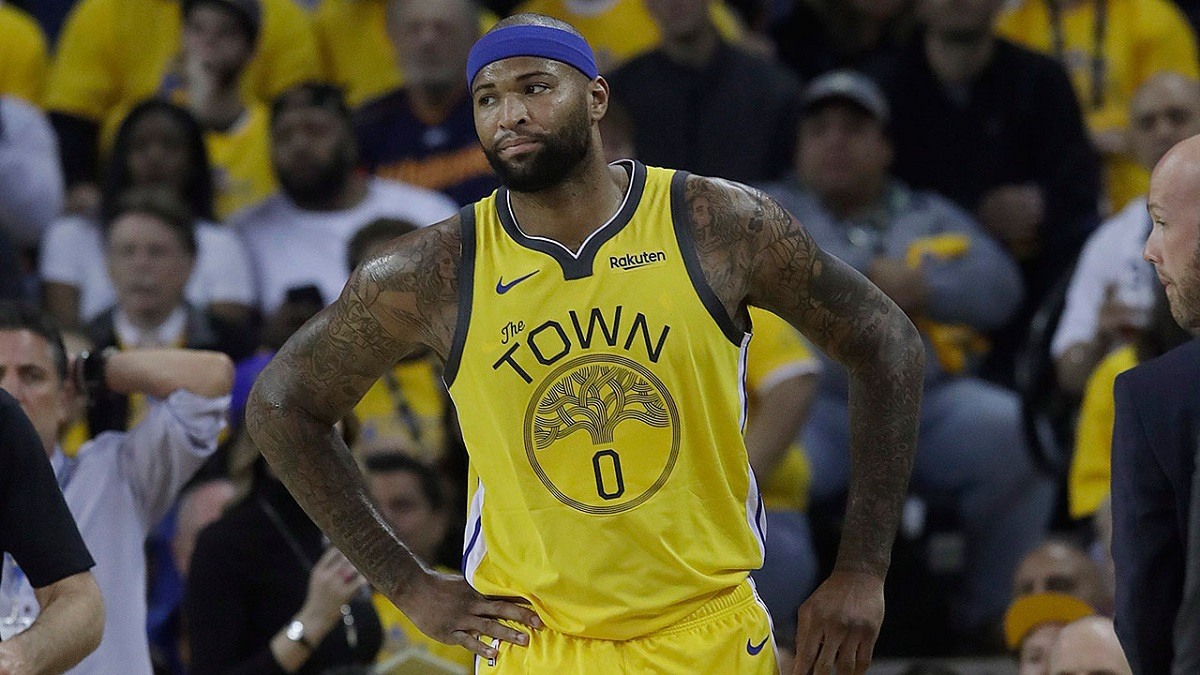 The injury occurred on Monday during a training session in Las Vegas. Initially DeMarcus Cousins thought he knocked knees. However, the worst-case scenario occurred, and Boogie suffered a torn ACL.
After the Lakers were unable to lure Kawhi Leonard to Hollywood, they added Cousins. In early July, Boogie signed a one-year deal worth $3.5 million. The Miami Heat and New York Knicks were also interested in Cousins' services next season.
Things were looking up in LA with the addition of Anthony Davis and Boogie Cousins. This is the first setback for the team since AD joined LeBron in a blockbuster trade.
According to Westgate SuperBook in Las Vegas, the Lakers are 4/1 odds to win the 2020 NBA Championship.
Boogie Time in Sacramento and NOLA
Cousins, 29, played one season of collegiate ball with Kentucky before the Sacramento Kings selected him with the fifth overall pick in the 2010 NBA Draft.
Over his NBA career, Boogie averaged 21.2 points per game. Cousins played seven seasons with the Kings with his scoring average increasing every season.
In his final year in Sacramento, Cousins averaged 27.8 points and 10.6 rebounds per game before they traded him to New Orleans late in the season.
During his second season with the New Orleans Pelicans, Cousins tore his Achilles and missed the remainder of the season. He averaged 16.3 points per game behind Anthony Davis
Bay Area Boogie
Shortly after winning a second title in a row, Cousins signed a one-year deal with the Warriors last summer. He would miss most of the season while rehabbing a torn Achilles. The Warriors really wanted Boogie's energy and offense in the postseason
In only 30 regular season games with the Warriors, Cousins averaged 16.3 points and 8.2 rebounds.
Cousins incurred a bad beat in the opening round of the playoffs. He tore his quad and missed the rest of the Western Conference playoffs before returning to action in the NBA Finals.
Without Kevin Durant, the Warriors were unable to fend off the Toronto Raptors. With additional injury to Klay Thompson, Steph Curry and Draymond Green barely had a chance against Kawhi and company.
Cousins never made the playoffs before he joined the Warriors. In eight playoff games with Golden State, he averaged 7.6 points and 4.9 rebounds per game.