MLB Opening Day is on Thursday and there should be some drama in the next 162 games. Some of the storylines for the season are the New York Yankees and Boston Red Sox fighting it out in the American League East, and how improved with the Philadelphia Phillies be with Bryce Harper.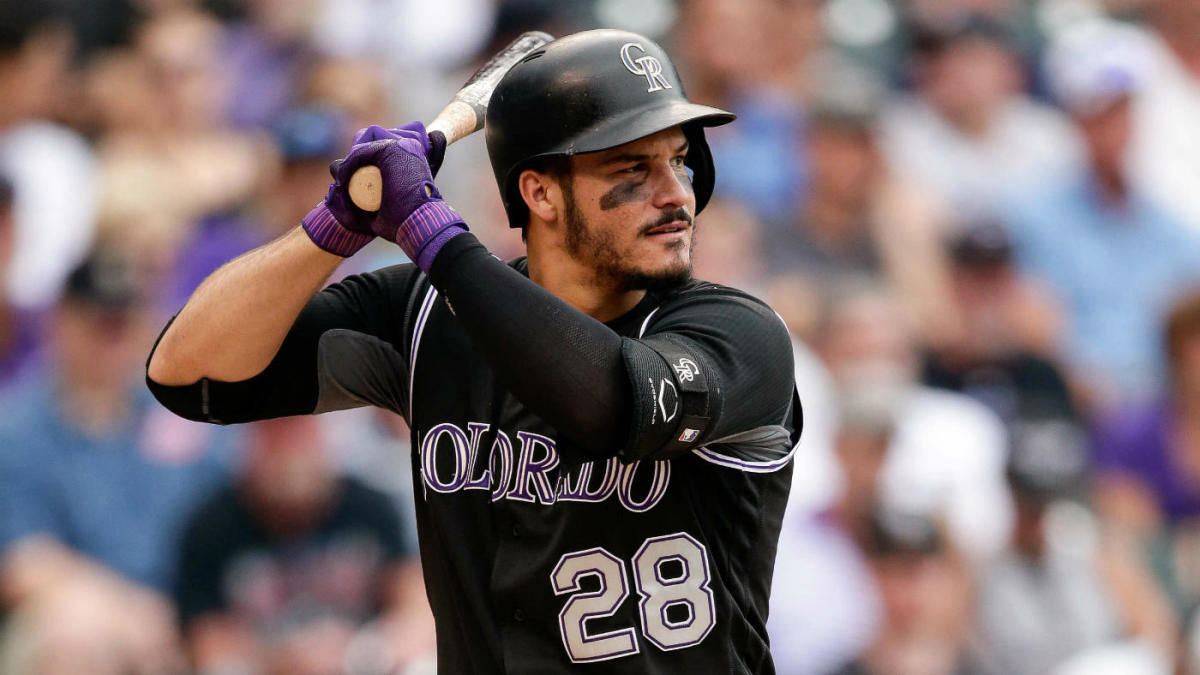 We at OG News put on our prognosticator's hat and decided to try and predict who would win the World Series, as well as the league's MVP and Cy Young awards.
How close will we get? We'll see in seven months.
World Series Winner
Los Angeles Dodgers 7/1
The Boys in Blue have been to the World Series two straight times and lost, but this time could be the year they win their first title since 1988.
Pitching will be the reason. The team boasts the deepest, if not the best, starters in the majors. That, coupled with on of the best closers in the game, make then tough to beat.
Offensively they shed the clubhouse cancer, Manny Machado, talented but troubled Yasiel Puig, and aging veteran Matt Kemp. Corey Seager is back from last year's season-ending injury, and the offense should be as good as last year.
National League MVP
Nolan Arenado Colorado Rockies 5/1
The Colorado Rockies third baseman is one of the most underrated players, but that could change this season. Fresh off a contract extension, Arenado is confident the team will make the playoffs for the third straight year.
He also believes, despite batting .297 last season with 175 hits, that he can improve.
"There's always room to get better," Arenado said. "I have room to grow as a player. I just want to be as consistent as I can. The last few years I have been but I think I can get better.
This will be a breakout season that earns him the MVP
American League MVP
Aaron Judge, New York Yankees 8/1
The Yankees right fielder was having a good year last season, but was hit in the right wrist by a pitch and missed seven weeks.
Recovered from the broken bone, Judge came in Spring Training ready, and manager Aaron Boone was excited about having his slugger healthy. He also said he was toying with the idea of moving him around the lineup, including possibly leading off.
"I wouldn't necessarily say it's likely, but something like that I would consider," Boone said. "I've thought about it."
Judge said he'd bat wherever and with the Yankees lineup it won't matter where he is, he's going to have a huge year.
National League Cy Young
Walker Buehler Los Angeles Dodgers 12/1
While the attention has been on ace Clayton Kershaw, the Los Angeles Dodgers emerging star might be ready to step out from Kershaw's shadow.
The 24-year-old has a slider and cutter, to go along with his four-seam fastball and change up, and that combination should give batters fits.
Buehler was generally satisfied with 2018, and believes this season can be better.
"As weird as it was, it's kind of one of those years where I can look back and say my stuff worked," Buehler said. "If I can just keep it where I want then I'm going to have some success."
American League Cy Young
Justin Verlander Houston Astros 12/1
The 36-year-old right finished second in the voting last year, and if he has a similar year in 2019 could easily win it.
Of course if he doesn't win this year, he'll have many more opportunities since his goal is to pitch well into his 40s.
"I think throughout my time in the game I've learned a lot about how I can regimen my body to be in the best shape possible. I connect with Tom Brady on that mentality of wanting to play until I'm 45," Verlander told People Magazine. "I think we play two very different sports so my workout regimen is different than his, but the same mentality, right? Take care of your body the best you can to perform at what you need to perform at. Then just go about that business and find the best way to be at the top of my game."