Tampa Bay Rays starting pitcher Blake Snell lashed out against a new MLB proposal to split revenue 50/50 with players this season, saying that he's not willing to risk his health while also giving up a significant portion of his salary.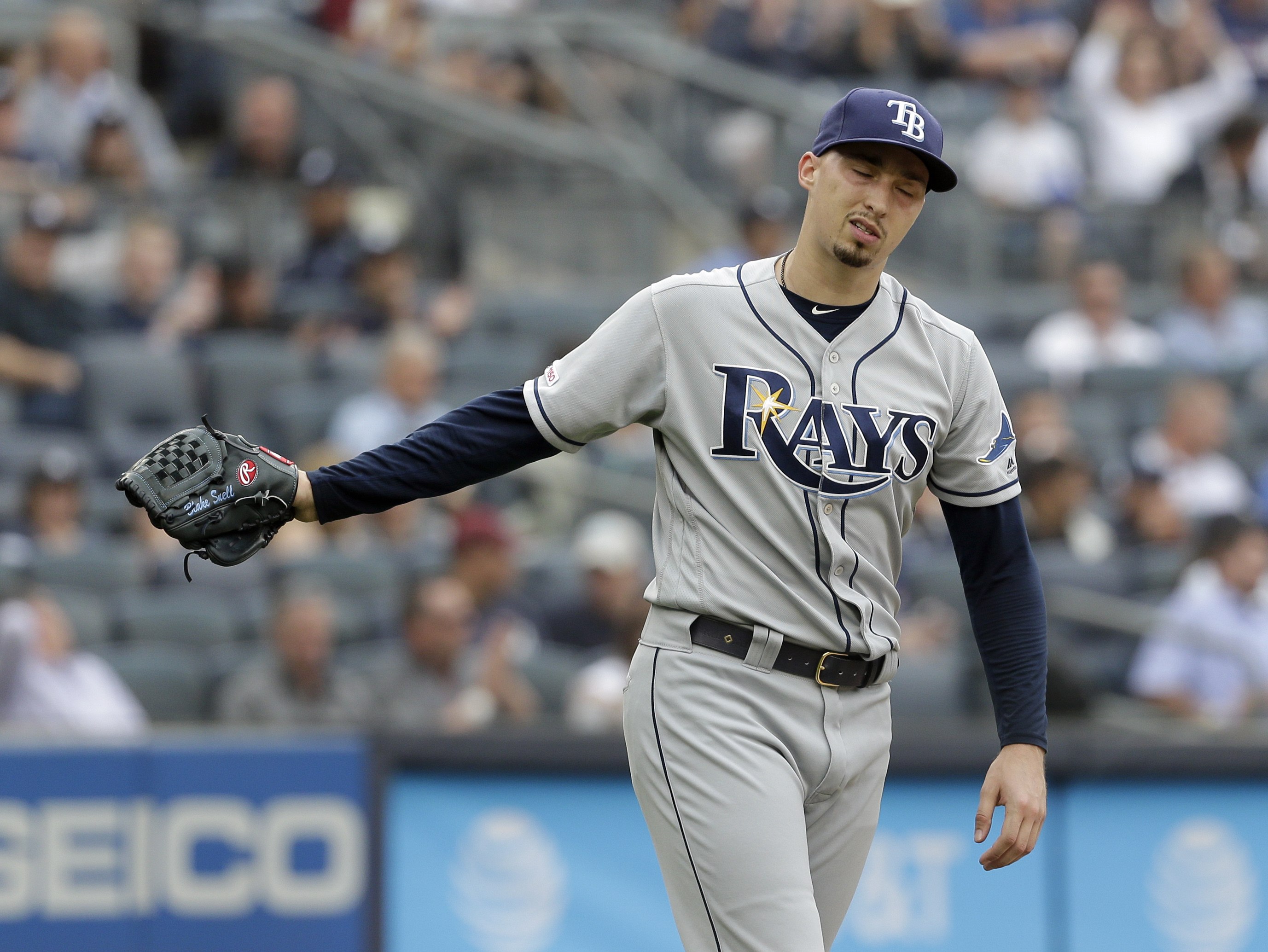 Snell made the comments on Wednesday while streaming on Twitch, where he responded to viewer questions about the plan that MLB officials presented to the MLB Players Association earlier this week.
Worries Over Long-Term Health Impact
The 27-year-old Snell acknowledged that while fans may see it differently, he isn't willing to take the field during the COVID-19 pandemic while, simultaneously, taking a large pay cut.
Here's Blake Snell discussing MLB's revenue split proposal this afternoon on Twitch. pic.twitter.com/CCyCai42Aj

— John Flanigan (@jflan816) May 13, 2020
"I'm not playing unless I get mine, okay?" Snell said on his Twitch stream. "And that's just the way it is for me. Like, I'm sorry you guys think differently, but the risk is way the hell higher and the amount of money I'm making is way lower. Why would I think about doing that?"
Snell signed a five-year, $50 million contract before the 2019 season. He would have made $7 million in 2020 had MLB played a full season.
While Snell's comments were in the context of the ownership proposal, his real concern, he said, are the long-term health effects that might come with a COVID-19 infection.
"If I get the 'rona, guess what happens with that? That stays," he said. "That's in my body forever. That damage that was done to my body, that's going to be there forever. So now I've got to play with that."
Snell expanded on his comments in a text exchange with the Tampa Bay Times.
"I mean, honestly, it's just scary to risk my life to get COVID-19 as well as not knowing and spreading it to others," Snell told the newspaper. "I just want everyone to be healthy and get back to our normal lives, 'cause I know I miss mine!"
Rays Ace Among Favorites to Win 2020 AL Cy Young
Snell also said that he won't come to a decision on whether or not to play on his own.
"I honestly think I would see what my peers did and talk to my loved ones before I made a decision, because I really do wanna play baseball and be around the family we have built here in Tampa," Snell texted the Times. "It's just a hard time with a lot going on to make it even harder."
Snell is coming off a 2019 campaign in which he went 6-8 with a 4.29 ERA. But he showed what he was capable of in 2018, when he posted a 21-5 record with a 1.89 ERA — numbers that earned him the AL Cy Young Award.
FanDuel Sportsbook has Snell as a +1000 third choice to win the AL Cy Young Award in 2020, behind Gerrit Cole (+280) and Justin Verlander (+750). The Rays stand as a +1800 pick to win the World Series this year, provided Major League Baseball plays a season.