Blake Snell, 2018 American League Cy Young winner, was put on the disabled list on Thursday. He was diagnosed with loose bodies from his left elbow and is undergoing surgery on Monday.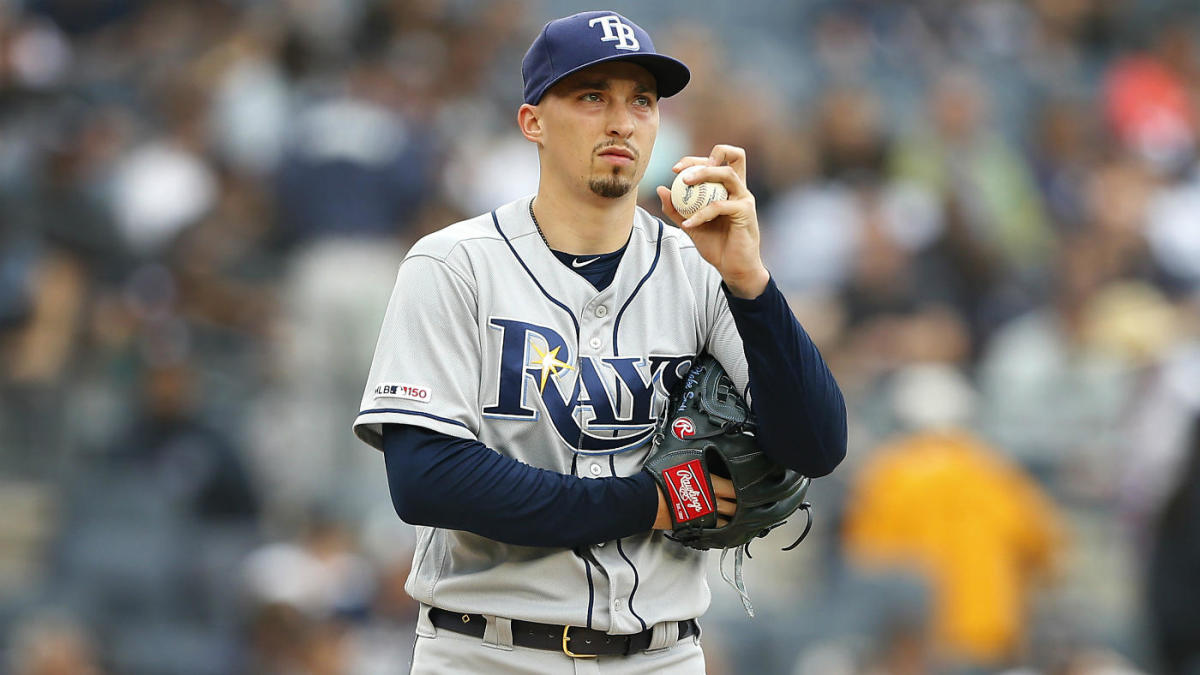 The Tampa Bay lefty is expected to be out of the rotation until the first week of September at the earliest. It could be even longer depending on the success of the surgery and his rehabilitation.
Snell said he has been experiencing discomfort he last three or four starts, but really noticed something was wrong on Tuesday. He told reporters that he felt sharp pains in his elbow and saw that it was swollen. He has consulted other pitchers who have had this operation, and isn't sure what to expect.
"It's all going to depend on how I feel," he said. "I don't know what this is going to take. I haven't had an injury before. I'd be lying if I said "Yeah, I'm going to be the best pitcher in the world again. … I know I'm going to do everything I can to make sure I'm that way."
Struggles on Mound
Snell was at 12/1 to repeat as Cy Young champ, well down the list. Corey Kluber of the Indians was the favorite at 4/1 before the season began.
In 20 games this season, Snell was 6-7 with a 4.28 ERA. That was well off last year's 21-5 record, with a 1.89 ERA. It has definitely been a frustrating year for Snell even before this setback.
"I was just upset," Snell said. "Felt like this whole year has kind of been that way. Started off struggling a little bit, then got it going and, then boom, my toe. Then struggled a little bit and got it going, and then this injury happened. It's just upsetting. Every time I found my groove and felt like I was about to get going, something had to get in the way."
Fighting for Wild Card
Snell is the second starting pitcher to go down for the Rays this season. The team lost right-handed ace Tyler Glasnow in mid-May to a right forearm strain. The 25-year-old was expected to be back after the All-Star break in July, but the club now said he may not return until September, if at all.
Manager Kevin Cash told the Tampa Bay Times that Glasnow's rehabilitation had been progressing nicely, but suffered a setback in late June.
"It's frustrating," Cash said. "We knew we were on a little bit of an uphill battle when he started. He threw really well and then the day after just did not feel as great."
The Rays had been the surprise of baseball this season. They were in first place in the AL East and their odds to win the World Series had dropped from 40/1 at the beginning of the season to 12/1.
Now Tampa Bay is 10 games behind the Yankees in the AL East, but as of Friday they are just a half-game out of a wild card spot. Oakland and Cleveland are the two wild card teams as of now.
Snell said the Rays can still compete without him.
"With the team that we have I know they're going to bounce back, they're going to be fine and they're going to ball out," Snell said. "I'm not worried about them."