Jan Blachowicz earned a narrow split-decision victory over Ronaldo Souza in the main event of UFC Fight Night 164 in Sao Paulo, Brazil on Saturday.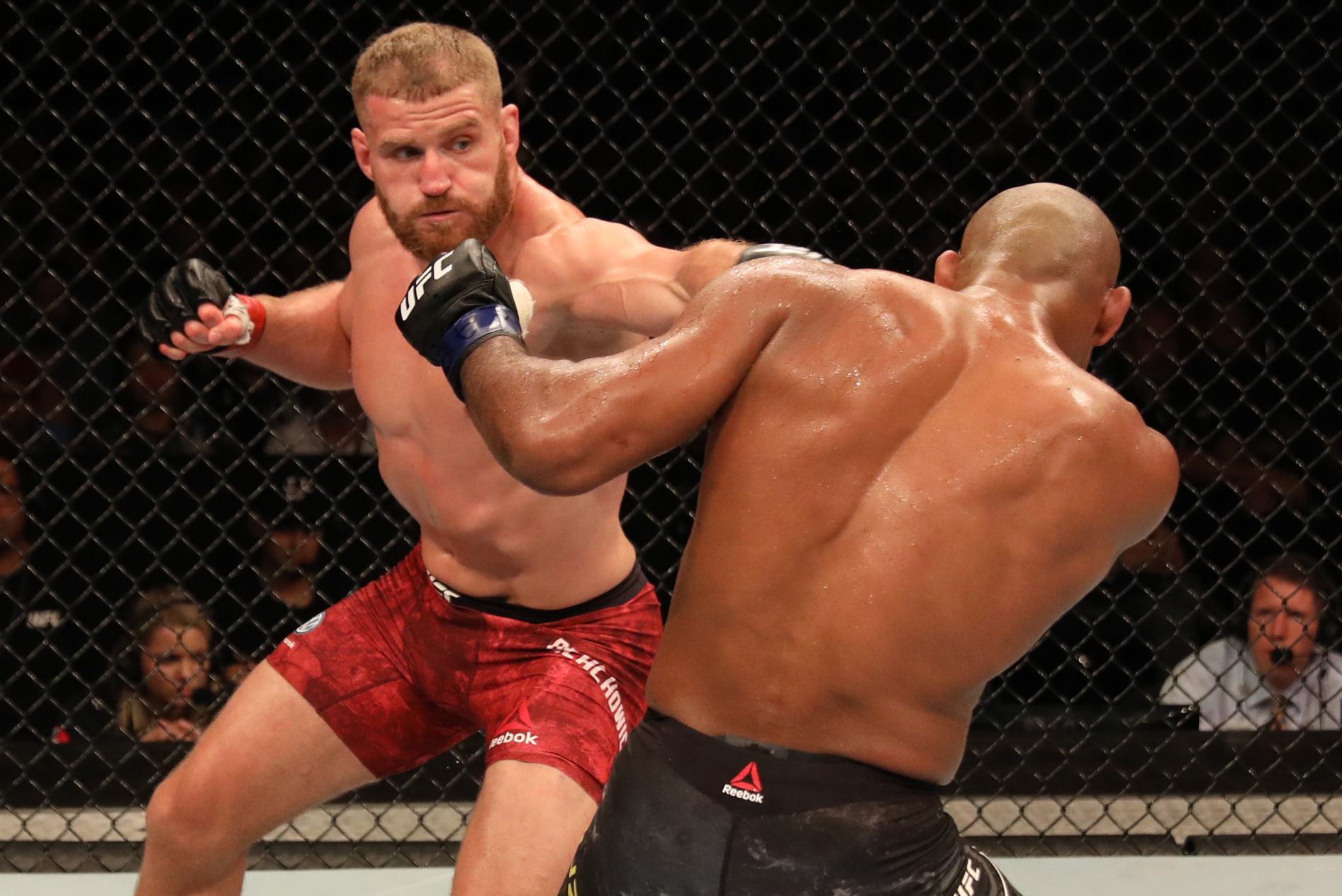 The three-judge panel gave Blachowicz the 48-47, 48-47, 47-48 decision in a light heavyweight bout that could easily have gone either way.
Blachowicz Wants Title Shot vs. Jones
With the win, Blachowicz (25-8) solidified his position as a potential title contender at 205 pounds, and used his post-fight interview to call out the champion.
"I want someone from the top…maybe a title shot," Blachowicz said. "[Jon Jones], give me a shot. I don't have much time. Maybe three years before I retire. It's now or never."
Souza (26-8) was making his debut at light heavyweight after spending most of his career in the middleweight ranks. The 39-year-old Souza had hoped to establish himself as a contender in the heavier division, where he'd have an easier time cutting weight and coming into the Octagon in top shape.
Unfortunately, Souza wasn't able to land takedowns on the larger Blachowicz. While Souza did enough to keep Blachowicz from landing much offense, the nature of the fight left it in the hands of the judges – something that hasn't gone well for "Jacare" in the past.
"Every time it's a tough fight, they never give me the decision," Souza said after the fight, via an interpreter. "They never give me the win."
Rua, Craig Want Rematch Following Draw
Saturday's co-main event also came down to the judges' scorecards, but this time, they weren't able to choose a winner.
Mauricio "Shogun" Rua and Paul Craig fought to a draw, with one judge giving each combatant a 29-28 win, while the third scored it 28-28. That third judge gave Craig a 10-8 win in the first round when the Scotsman nearly put Rua away with a flurry of early punches.
After Rua (26-11-1) survived the opening onslaught, he had the better of the final two rounds. He was able to take the fight to the ground and outmaneuver Craig (12-4-1), though he never appeared close to finishing his opponent.
In the end, the result left neither fighter satisfied.
"I wish I had done better," Craig told the audience. "A draw is not good enough. I was coming here to retire him. I'm sorry guys."
Both fighters have said they would be open to a rematch, with Rua saying it could potentially be the final match of his long career.
Askren Retiring Due to Hip Issues
35-year-old Ben Askren announced on Monday that he will be retiring from MMA. Askren has lost two straight fights after starting his career with a perfect 19-0 record, most recently falling to Demian Maia by submission last month.
"I've been having hip problems… and I need a hip replacement," Asken said Monday on Ariel Helwani's MMA Show. "I've been thinking about this for a week, and what I was going to say, and I'm filled with gratitude for how great a career I've been able to have, even though obviously in the end it did not turn out to go my way."
Askren was the Bellator welterweight champion from 2010 through 2013, then held the ONE welterweight title from 2014 to 2017.