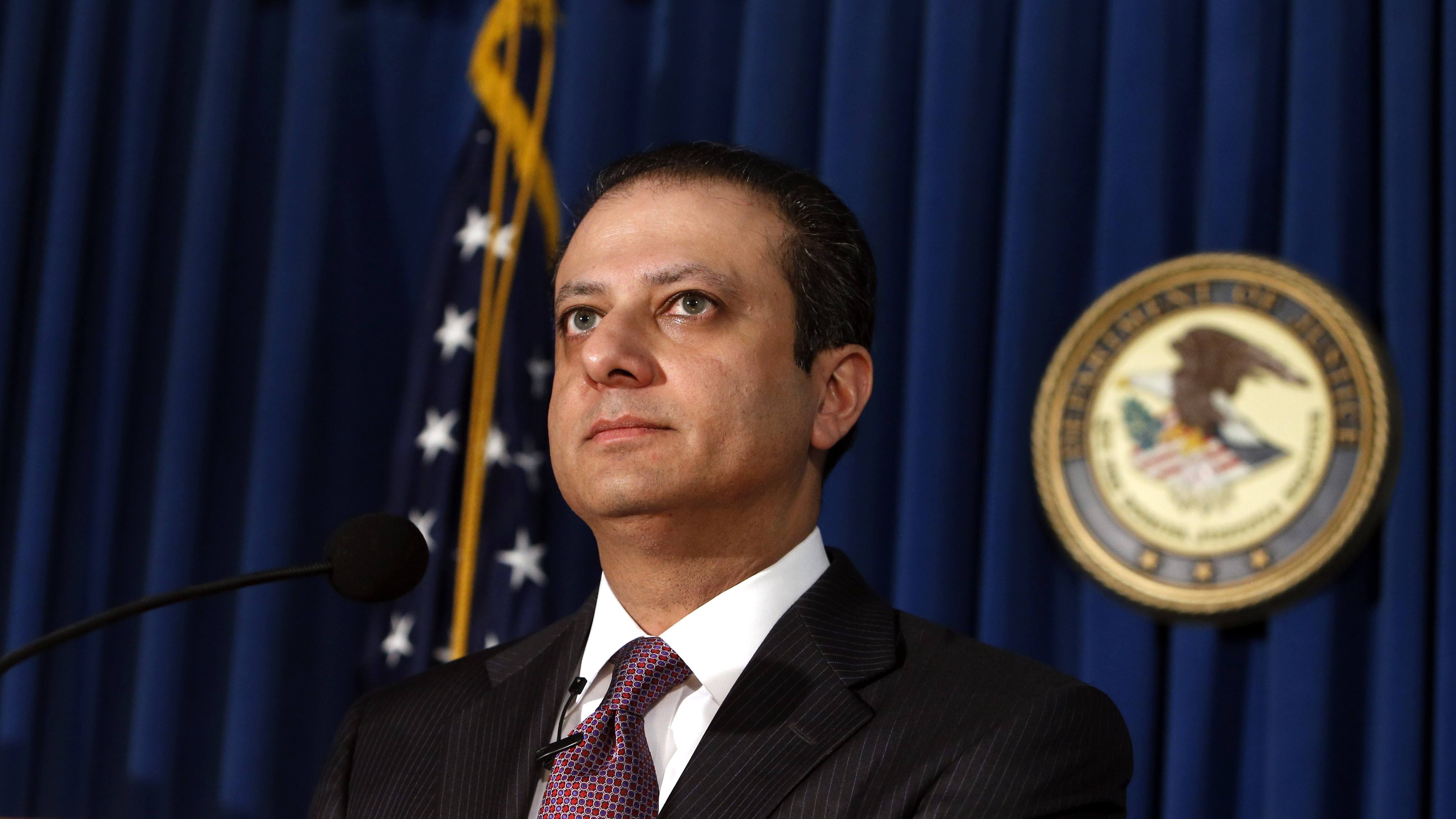 A former Bitcoin exchange operator is pleading guilty to federal charges of money laundering in the Southern District of New York. Anthony Murgio admitted to processing more than $10 million in illegal Bitcoin transactions through the Coin.mx website between 2013 and July of 2015.
Bitcoin is a digitally encrypted currency that is decentralized from a banking institution. Peer-to-peer transactions are completed by advanced users who work to authorize payments and receipts in a public ledger called a "blockchain."
Bitcoin has been heavily utilized by online casinos in countries and jurisdictions where internet gambling laws are grey. But due to Bitcoin's anonymous nature, it's also become a preferred medium for criminals and illicit networks on the Dark Web, and that's fueled investigations by the United States government.
Last August, the UK Gambling Commission decided to permit the use of "digital currencies" such as Bitcoin for use at regulated online casinos. However, in the US, internet gaming remains restricted to Nevada, New Jersey, and Delaware, and all three states ban the use of Bitcoin for interactive betting.
Bitcoin enjoyed a wildly successful 2016 and more than doubled in value. It climbed from around $425 in January 2016 to over $1,000 earlier this month. However, it has since retracted to $910.
Preet Being Preet
Murgio was prosecuted by US District Attorney Preet Bharara, one of the architects of the 2011 crusade against illegal online poker networks. It was nearly six years ago that the Department of Justice seized the .com domains of PokerStars and Full Tilt Poker for continuing to operate in America after the passage of the Unlawful Internet Gambling Enforcement Act in 2006.
Bharara is one of the most well-known US district attorneys in the country today. Appointed by President Barack Obama in 2009, the Democrat announced in late November that he will remain in his position following a meeting with President-elect Donald Trump.
Nothing Cryptic Here
Murgio pleaded guilty to one count of conspiracy to operate an unlicensed money transmitting business, one count of conspiracy to commit bank fraud, and one count of conspiracy to obstruct an examination of a financial institution.
"Anthony Murgio took a new age approach to an age-old crime of fraud," Bharara said in a release. "As he admitted in his guilty plea today, Murgio used Coin.mx, an internet-based Bitcoin exchange, to process over $10 million in Bitcoin transactions in violation of federal anti-money laundering laws, and then obstructed a regulatory examination to hide his scheme."
Combined, the three counts come with the possibility of up to 40 years in prison. As part of the plea, Murgio has agreed not to appeal any sentence that is 12.5 years or less. District Judge Alison Nathan will determine his fate on January 27.
The now-defunct Coin.mx website was owned by Israeli Gery Shalon, but Murgio was behind its operations and carried out millions of dollars worth of Bitcoin transactions illegally. His lawyers are hoping Nathan will accept his guilty plea and allow him to move on from his wrongdoings.
"Anthony Murgio accepts full responsibility for his conduct," Attorney Brian Klein told CoinDesk, an online news outlet that covers Bitcoin headlines. "We look forward to letting the judge know the many positive things about Anthony."