The Big3 basketball league announced Monday that it's canceling its 2020 season, while promising to deliver a quality product next year.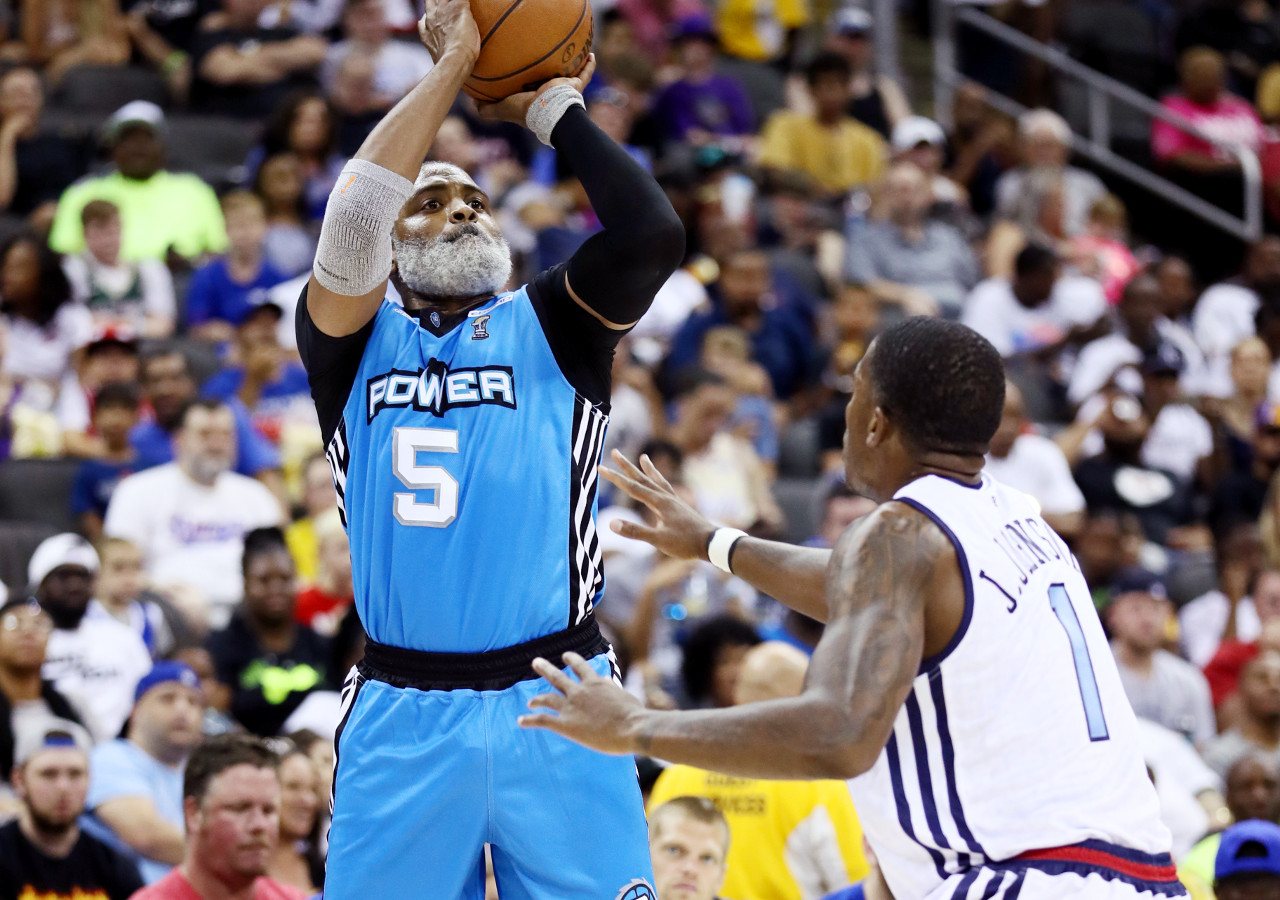 The 3-on-3 basketball league began play in 2017 and expanded to a dozen teams in the 2019 season.
Big3 Says Fan Experience Paramount for League
Big3 Founder Ice Cube announced the cancellation of the 2020 season via a press release.
"We tried everything in our power to give our fans a nice 2020 season, but with a long list of obstacles, we decided to shift our focus to having a great 2021 season with our fans in the stands," Ice Cube said in the release. "Our goal from day one has always been to provide a remarkable experience full of top-level competition and entertainment."
The Big3 released its statement on the cancellation on social media, saying that its process for determining whether or not it could go forward without fans in attendance was different than that of larger, more established leagues.
"Ultimately, we need the fan experience and the games themselves to be great," the Big3 statement read. "While other leagues have more immediate financial considerations, as a rising league, we need to put the fan experience above all and ensure each season is better than the one before."
— BIG3 on CBS (@thebig3) May 18, 2020
According to the release, the league considered playing in a single location – potentially at a sound stage in Los Angeles – but decided against the idea due to the extension of California's stay at home order.
League Forms New "Fireball3" Basketball Variant
The Big3 league featured its own unique brand of 3-on-3 basketball that differed greatly from FIFA's version of the game. Big3 games end when one team scores 50 points and leads by at least two points. Traditional scoring rules apply in the case of two- and three-point shots. However, there are also circles on the court, located 30 feet from the basket, from which players can shoot four-point shots.
Those are just a few of the many rules changes the Big3 has implemented. In January, the league codified its rules into its own unique basketball variant known as "Fireball3."
Traditionally, the Big3 had been the stomping grounds for former NBA veterans like Al Harrington, Kenyon Martin, Quentin Richardson, Cory Maggette, and Joe Johnson, all of whom have won titles in the league. That was largely due to a minimum age of 30 for all players. The league lowered that limit to 27 years in 2019. In 2020, the minimum age became just 22. The league also features a number of basketball legends as coaches, including Lisa Leslie, Rick Barry, and Charles Oakley.
Big3 co-founder Jeff Kwatinetz shared Ice Cube's disappointment about the loss of the 2020 season.
"We are frustrated and disappointed that we can't see Big3 played this year," Kwatinetz wrote in the league's statement. "Cube and I can do a lot, we started this league from scratch and developed an entirely new sport, Fireball3. With that said, we are not infectious disease experts and we cannot control decisions of local and state governments."