On first glance, week two of the Big Ten football season would appear to have only one big game on the schedule — when Michigan takes on Army in Ann Arbor. But these supposedly easy early season games often produce a surprise or two, just as they did this past week.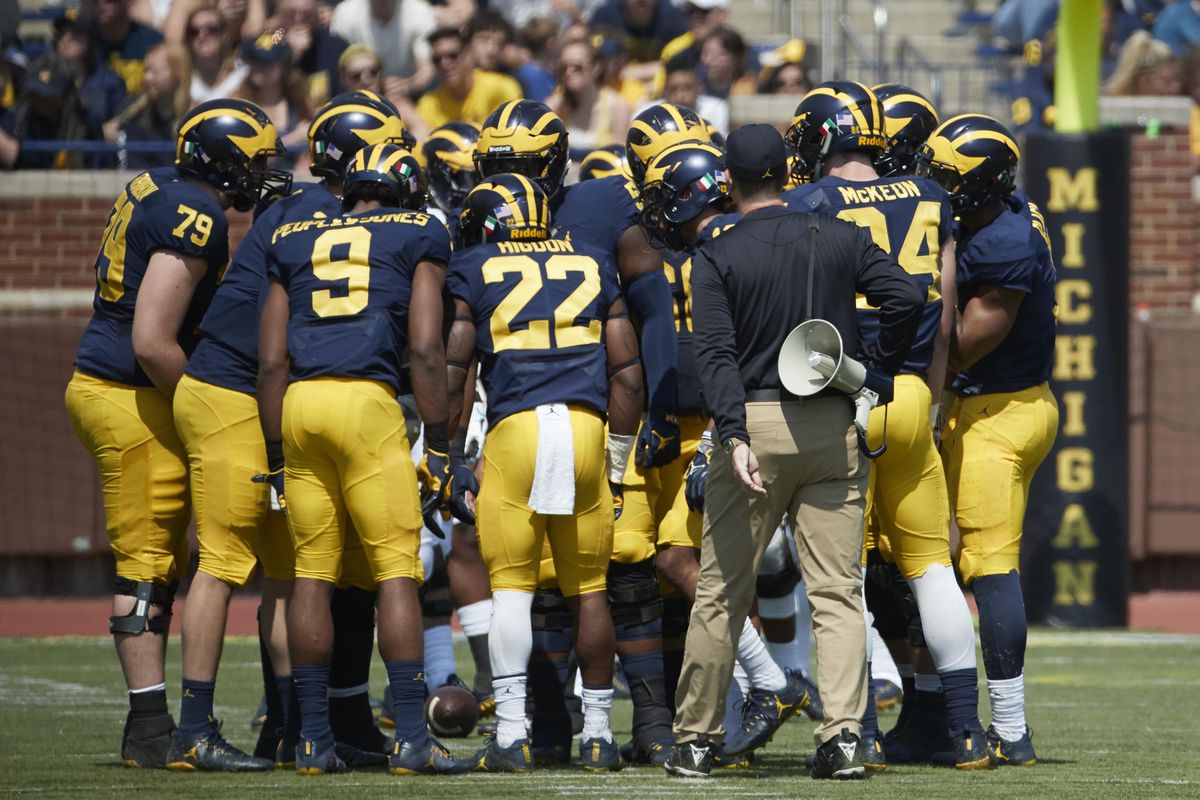 With all 14 teams in action last weekend, the oddsmakers should go 7-7 or maybe 8-6, which is exactly what they did. Six Big Ten teams beat the posted odds, eight came up short. That's how it's supposed to work — and the vig wins.
There were three routs in week one. Maryland was a 30-point favorite over Howard, and they won 79-0. Almost as overmatched, Penn State went in as a 36.5-point favorite over Idaho at home, and ended up winning a highlight-reel photoshoot, 79-7. Also in the trouncing category: Wisconsin shut out South Florida, 49-0.
On the other side of the ledger. Michigan State was a 21.5-point favorite over Tulsa, but won by only 21. Big favorites Michigan, Ohio State, and Nebraska all won but likewise didn't cover the spread.
Straight up without points, the Big Ten was 12-2 this week. The only upset was Purdue losing to Nevada, 34-31.
---
Big Ten Bad Beat of the Week
The betting bad beat of the week goes to Northwestern. The Wildcats were a 6.5-point underdog, and down by only three points with 30 seconds to play. Northwestern tried a desperation pass play deep in their own territory. The QB fumbled, the ball bounced into the end zone, was momentarily covered by an NU lineman, but even an unfortunate safety (for a 12-7 final) slipped away with the pigskin in the end zone. With no time, Stanford recovered for a Cardinal touchdown, and a 10-point victory, 17-7.
Spread bettors understandably cried. 
---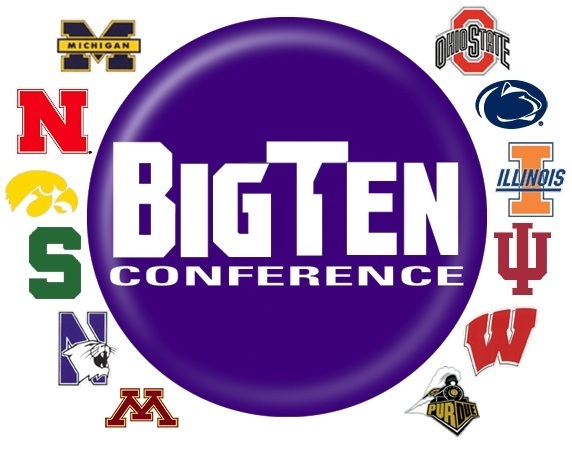 Big Ten: Week Two
The Big Ten has seven teams ranked in the top 25. But most of the games this weekend appear to be more early season tune-ups. Only Rutgers vs. Iowa is a league matchup. And only Maryland plays a ranked non-conference team.
---
Saturday, September 7
Big Ten teams are unsurprisingly expected to win against weaker squads. (Favorites in bold.)
Vanderbilt @ Purdue -7  
Syracuse (#21) @ Maryland +2.5 
Rutgers @ Iowa (#20) -20 
Army @ Michigan (#7)-23 
Cincinnati @ Ohio State (#5) -16.5 
Eastern Illinois @ Indiana -34
Illinois -20 @ UConn 
Nebraska (#25) -4 @ Colorado 
Central Michigan @ Wisconsin (#17) -35 
Western Michigan @ Michigan State (#19) -16 
Buffalo @ Penn State (#15) -29.5
Minnesota -3 @ Fresno State
---
Game of the Week: Michigan vs. Army
Army had an outstanding 11-2 season in 2018. After an opening day loss to Duke and a one touchdown defeat at the hands of #5 Oklahoma, Army ran off nine straights wins to end the season in a rout of Houston (70-14) in the Armed Forces Bowl. The Black Knights opened this season with a somewhat lackluster 14-7 victory over Rice.
Michigan, on the other hand, dominated Middle Tennessee State 40-21. Two early game turnovers led to 14 points for Middle Tennessee or the score would have been even more lopsided. But Michigan showed first game inconsistency.
"The offense produced two second-half touchdowns but moved in fits and starts. And at the end of it all, there was no clear way to feel other than vaguely confused."
Army potentially is an early season test for the Wolverines. On the other hand, we might be looking at a really weak Big Ten week.
---
Sleeper of the Week? Syracuse vs. Maryland
Syracuse is ranked #21 this week but the Orange are only a 2.5-point favorite over Maryland. The spread is low because Maryland hung 79 points on Howard University last Saturday. Granted it was Howard but Maryland was not expected to show this level of offense. This should be a real test for Syracuse on the road and perhaps a wake-up call to the rest of the Big Ten that Maryland might be a bigger threat than pre-season polls suggested.