College football opening night is finally here, and there are seven big games amongst the 27 scheduled for Thursday, including Clemson. Four of those feature spreads of 24 points or more.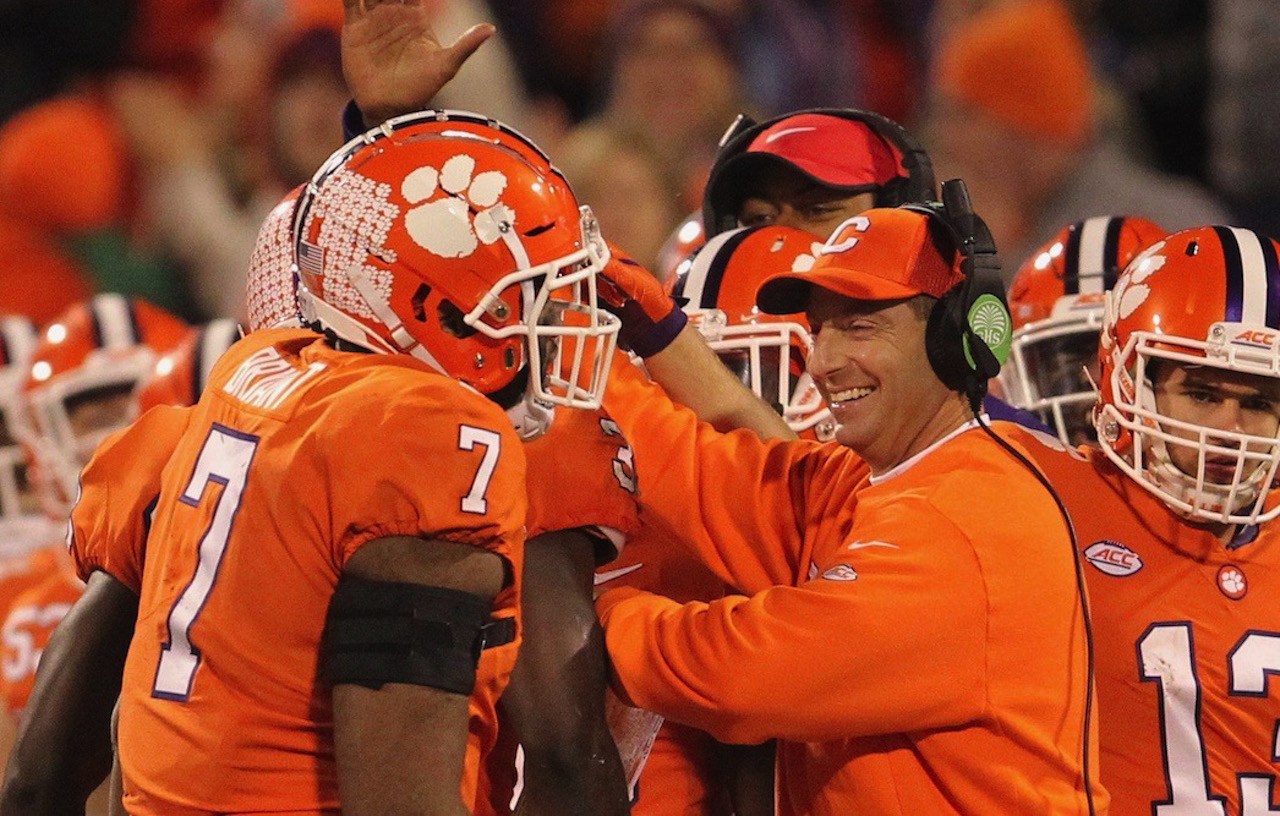 The No. 1 team in the country Clemson hosts Georgia Tech and is favored by 37 points. No. 12 Texas A&M gives away 35.5 to Texas State. Central Florida, who is ranked 17th in the AP Top 25 Poll, is a whopping 47.5-point favorite over Florida A&M.
Thursday College Football Games

Team                                        Odds                    Over/Under

UCLA at Cincinnati                  Cinci -2.5                   58

Georgia Tech at Clemson        Clemson -37             60

Florida Int. at Tulane                Tulane -2.5               57

Texas State at Texas A&M       Texas A&M -35.5      56

Kent State at Arizona State      ASU -24.5                62.5

Utah at BYU                             Utah -6.5                  48.5

Florida A&M at UCFlorida        UCF -47.5                65.5

Odds Courtesy of Circa Sports
We take a look at some of the key points for Thursday, and provide insights that may be of use to those making a wager.
Tigers Begin Title Defense
Clemson begins its defense of its National Championship as the No.1 Tigers host Georgia Tech. They are a 37-point favorite over the Yellow Jackets, and bettors should expect to see large double-digit lines for Clemson games several more times this season. It opened at 33, but moved upward four points.
Though ESPN gives Georgia Tech a less than 2 percent chance of winning, Clemson coach Dabo Swinney has warned his squad against overconfidence.
"We've had a really good camp and game prep," Swinney said. "There's only so far you can get without playing a game. That's the next step for us, playing an opponent. That's really just our focus to get better one day, one week at a time. It's really that simple. Whatever happens Thursday night, we'll have a lot of work to do— you better believe that. But you've got to start somewhere."
New Faces on Defense for Texas A&M
Though Texas A&M gets a relatively easy opponent in Texas State, the Aggies will see a lot of new faces on defense. That side of the ball only returns three starters from 2018.
Defensive coordinator Mike Elko is charged with getting the new faces ready. The Aggies were strong against the run last year, but struggled to defend the pass.
"I think our pass breakdowns came in so many different ways, from losing leverage on short throws that became long throws to not defending the deep ball to jet-sweep runs that were counted as passing yards. We gave up too many of those, too," Elko said. "Very fixable. Huge part of emphasis for us this offseason. I think you'll see a much better product in the fall."
Fortunately Texas State is known more as a running offense than a passing one. The Bobcats have several backs they interchange throughout the game.
Arizona State Secondary Faces Test
This is the first time Kent State has played Arizona State, in fact it's the first time the Golden Flashes have played any Pac 12 school.
At first glance it appears this is a patsy that ASU scheduled to pad its non-conference win total, but Kent State might make this more of a game.
The Sun Devils are favored by 24.5 points, and the offense should have its way with the team that only had two victories last year. The problem might be ASU's defense, especially its secondary. KU Junior quarterback Woody Barrett is a transfer from Auburn, and threw for 2,339 yards last year.
The Sun Devils' secondary will have to try and stop an up tempo offense that will test their coverage.
"They try to go 1,000 miles an hour. They try and snap the ball about every 13 seconds. It's a well oiled machine when they have it going," defensive coordinator Danny Gonzales said. "I hope to stone them. If they get a yard, it drives me crazy. I hate it. Our guys have the same mindset. I think they understand that."