The Big 12 Tournament begins Wednesday night, and while there are favorites and underdogs, this may be the one conference tournament this season that literally every team has a realistic chance of winning.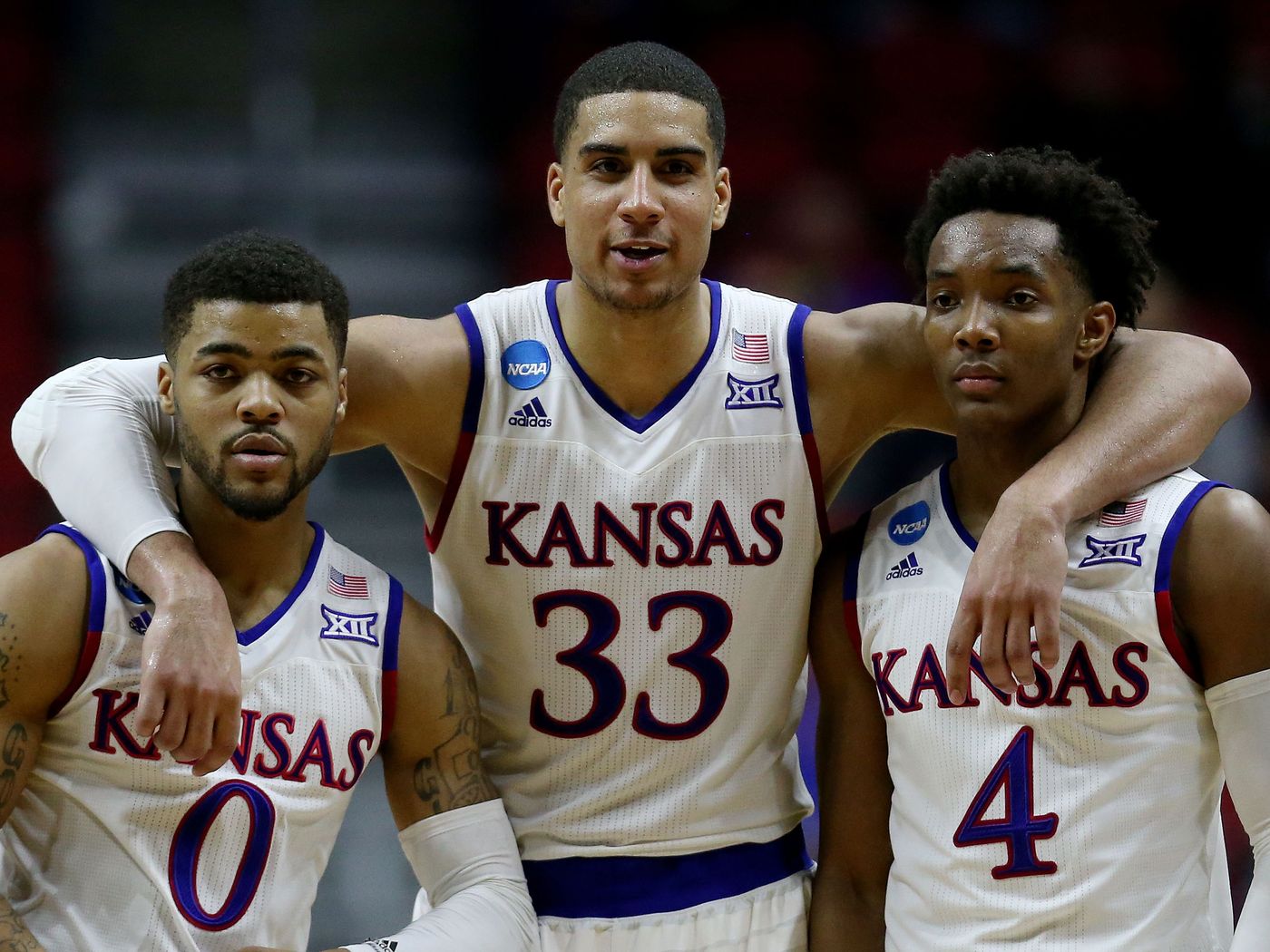 At the moment, nine of the ten teams in the field are either safely in the NCAA Tournament or will be looking to prove their case to the selection committee in the hopes of grabbing one of the final at-large spots. The one team thatís out of the picture would appear to be Iowa State (13-17), but even they can hold out hope: theyíve won three of the last four Big 12 tournaments, and the conference champion is guaranteed a spot in March Madness.
Jayhawks Seeking No. 1 Seed
At the other end of the spectrum are the Kansas Jayhawks (24-7), who enter the tournament ranked No. 9 in the AP Top 25. Kansas will be looking to finish up strong, as a conference championship will likely see them earn a No. 1 seed in the NCAA Tournament.
Just behind the Jayhawks are two other ranked teams. No. 14 Texas Tech (23-8) and No. 18 West Virginia (22-9) are both finishing off strong seasons and head into the Big 12 Tournament with reason to believe they could emerge victorious.
The Red Raiders will be bolstered by a healthy Keenan Evans, who was hobbled for two weeks by a foot injury. Meanwhile, the Mountaineers appear to have righted the ship after a disappointing stretch in January that saw them lose five of six games.
In a truly wide open field, these three schools are still the favorites to walk away with the conference title. According to OddsShark.com, Kansas is a +200 choice to win the Big 12, while West Virginia (+300) and Texas Tech (+450) are close behind.
Big 12 Title Up for Grabs
But in a conference without any teams that can be taken lightly, oddsmakers even have Iowa State – with the longest odds on the board – at +2500 to win the tournament. Thatís great news for a handful of bubble teams that are hoping to pad their resumes by making a deep run this week.
Right now, Kansas, Texas Tech, West Virginia, and TCU appear to be fairly safe bets to make the NCAA Tournament field. Kansas State (21-10) and Oklahoma (18-12) could have to sweat things out on Selection Sunday, but both appear to be on the right side of the bubble for now.
That leaves three teams,†each of which enter the conference tournament with 18-13 records, whose March Madness prospects could ride on their performance in the Big 12 Tournament.
Baylor and Texas are both currently in the field, according to ESPN.comís Bracketology, but only barely. Baylor will face West Virginia in a second round matchup (both teams have a first round bye), with a win likely guaranteeing they will get into the NCAA Tournament field, while a loss would leave them squarely on the bubble. For Texas, a win over Iowa State in the first round seems critical, while a second round victory over Texas Tech would certainly punch their ticket for the big dance.
Finally, thereís Oklahoma State, which faces a must-win game against rival Oklahoma on Wednesday night. Win that, and their odds of getting into the NCAA Tournament improve. Should they also upset Kansas in the second round, which would give them a 3-0 record against the Jayhawks this season, then they could rightfully feel more secure about their chances.