A possible No. 1 seed in the NCAA Tournament could be the prize for Michigan State or Purdue if they're able to first win the Big 10 Conference Championship. The tournament begins Wednesday at Madison Square Garden in New York City.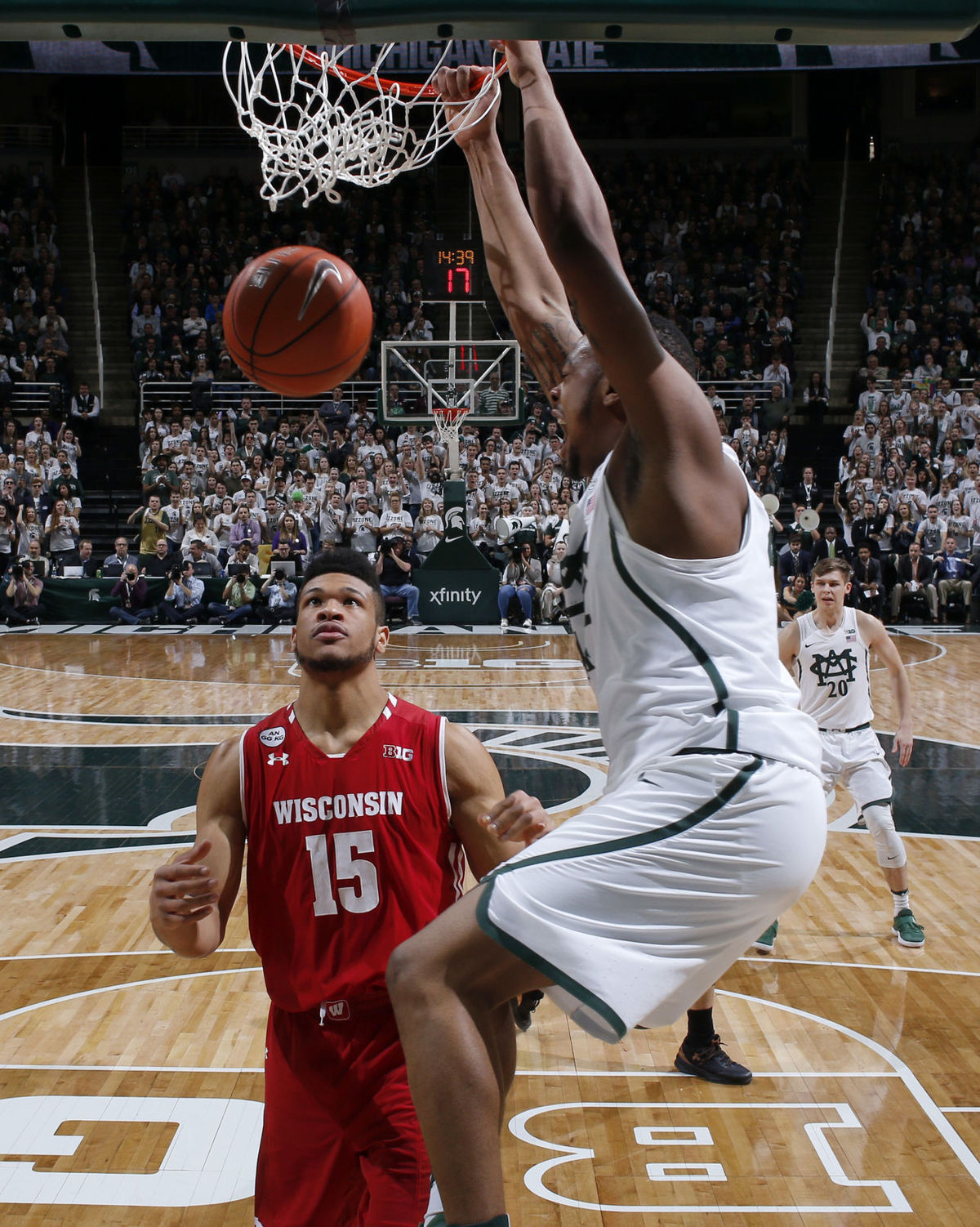 The Spartans are ranked No. 2 in the Associated Press Top 25 College Basketball Poll. If they can win the event, which concludes on Sunday, they would almost certainly be guaranteed one of the four top seeds that will be handed out on Selection Sunday on March 11.
The Boilermakers could grab one of those seeds, but needs a little more help. They are No. 8 in the country and if they reached the final game and won, would be in the conversation. So would Xavier, Duke and Villanova. Those teams are all ahead of them and would need them to falter in their conference tournaments to have a chance.
MSU is the favorite to win this weekend. BetOnline has them at 7/4. Purdue is next at 4/1 followed by Ohio State at 5/1. If MSU and Purdue reach the championship game the Spartans will have the edge. They defeated the Boilermakers in their only meeting this year, 68-65.
The Spartans have been favored to win the NCAA Tournament since November with odds at 9/2 with BetOnline. The Westgate LV SuperBook has them at a +350. Duke is next at +400. Purdue is +1200.
Spartans in Driver's Seat
Coach Tom Izzo's team could still be awarded a top spot even if they don't win this weekend when the 68 colleges are announced for March Madness. They have a 28-3 record with losses to Duke, Ohio State and Michigan, all teams in the top 15 of the poll. The losses to the Blue Devils and Buckeyes were on the road, though the OSU loss was by 16 points.
They helped their cause by winning the conference title for the first time since 2009. The two days off will help them prepare for the winner of Maryland-Wisconsin.
Both programs have lost twice to MSU. The Terrapins were defeated by 30 points in their first meeting.
Troubled Team
Though they have had success on the court, the Spartans have been embroiled in several off-court distractions. At a school reeling from the recent serial rape convictions of former MSU athletics doctor Larry Nassar, a basketball team walk-on has been accused (but not charged) of sexual assault for a groping incident in August,  In another incident, a former student and assistant coach was charged with punching a female student, and was later accused of sexually assaulting another student.
The team is also caught up in a current FBI investigation into bribery and corruption throughout college basketball. Star player Miles Bridges is alleged to have received a payment from a sports agent's representative. Izzo's name was on the agent's expense sheet as having a meal with the representative.
Both Bridges and Izzo have denied any wrongdoing. The NCAA has a mountain of infraction claims from up to 20 universities so any possible punishment wouldn't come until next season.