At first glance on the betting sheet, the Dallas-New Orleans contest has all the appearances of a trap game. The Cowboys, who are 3-0, are facing a Saints team without starting quarterback Drew Brees. Surely, the line should be more than 2.5 points.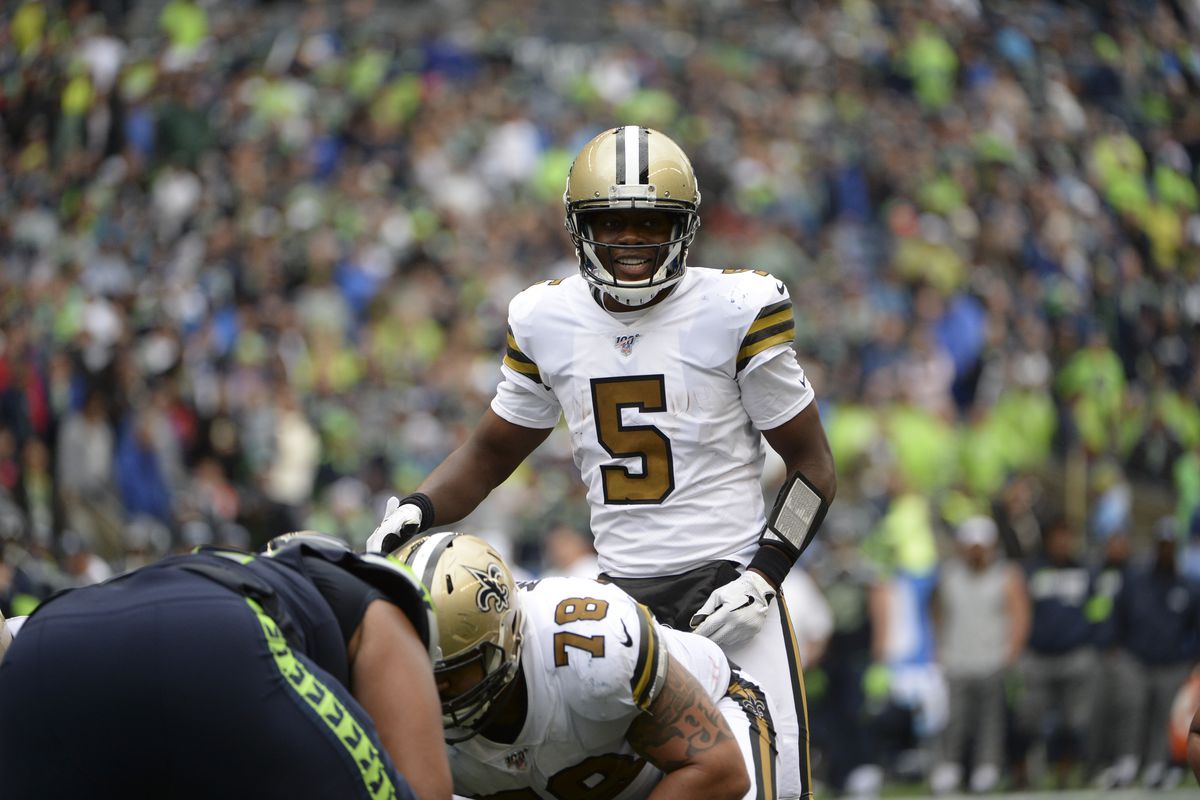 Not so fast, though. Brees' replacement, Teddy Bridgewater, has guided New Orleans to one win and a loss, to give the Saints a 2-1 record. Last week, Bridgewater was impressive, completing 19 of 27 passes for 177 yards and two touchdowns in the victory over Seattle.
No head coach likes having their starter injured, but New Orleans head coach Sean Payton told Fox analyst Jay Glazer that he believes his back-up will one day start again in the NFL.
"Sean Payton and I are sitting in there before, and I don't even remember how Teddy came up, but he's like, 'Oh he's a starting quarterback. He's a legit starting quarterback.' And it wasn't him trying to sell me on (Bridgewater), we were just talking about him," Glazer said. "So I know how he really feels about him."
So, bettors might want to exercise some due diligence when it comes to placing a wager on the Cowboys. According to several sportsbooks, the money is decidedly on Dallas, but who have the Cowboys beaten? Two teams (Washington, and Miami) that haven't had a victory yet this season, and one team (NY Giants) that just barely held on to win when the Tampa Bay Buccaneers missed a literal, last-second field goal.
Kansas City at Detroit Trap Game?
Another game that could trip up bettors is Kansas City at Detroit. The Chiefs have looked invincible in their victories over Jacksonville, Oakland, and Baltimore, but could a let-down be on the horizon against Detroit?
Kansas City is favored by 6.5-points to a Lions squad that tied Arizona, and defeated the Los Angeles Chargers and the Philadelphia Eagles. Lions coach Matt Patricia knows that they will need an identical performance to upset the Chiefs. It starts, Patricia said in a press conference, with quarterback Patrick Mahomes.
"He's just really good," Patricia said. "I mean, he's a really good young player, this guy's, man, every single play, it's extremely dangerous. He can get that thing downfield. He does a great job with just controlling (the ball). There's an element to this offense that's definitely a ball-control passing game, going back to the West Coast system, which Andy (Reid) has obviously in his background, but he's incorporated a lot of the vertical stretch too, and then mixing the spread offense like you see a lot in college. (Reid has) kind of adapted all that for his guys."
Still, Detroit's defense might be able to at least slow down Mahomes and the offense. They could make this a trap game, if they frustrate Mahomes enough to make some mistakes.
Watch Out for New England at Buffalo
Another team that looks unbeatable is the New England Patriots. The Bills are also undefeated, but have beaten the Giants, Jets,, and Bengals.
The Patriots are a seven-point road favorite, and have been getting double-digit spreads. That could entice people to go with New England, but this could be a trap game.
New England has beaten a horrible Miami team, and the winless Steelers and Jets. Granted they have defeated those three soundly, but the Bills represent the first real test they have faced this year.