One of the best bets is usually on bounce-back games. A contest where a team that was favored or expected to win, lost, and then takes it out on its next opponent.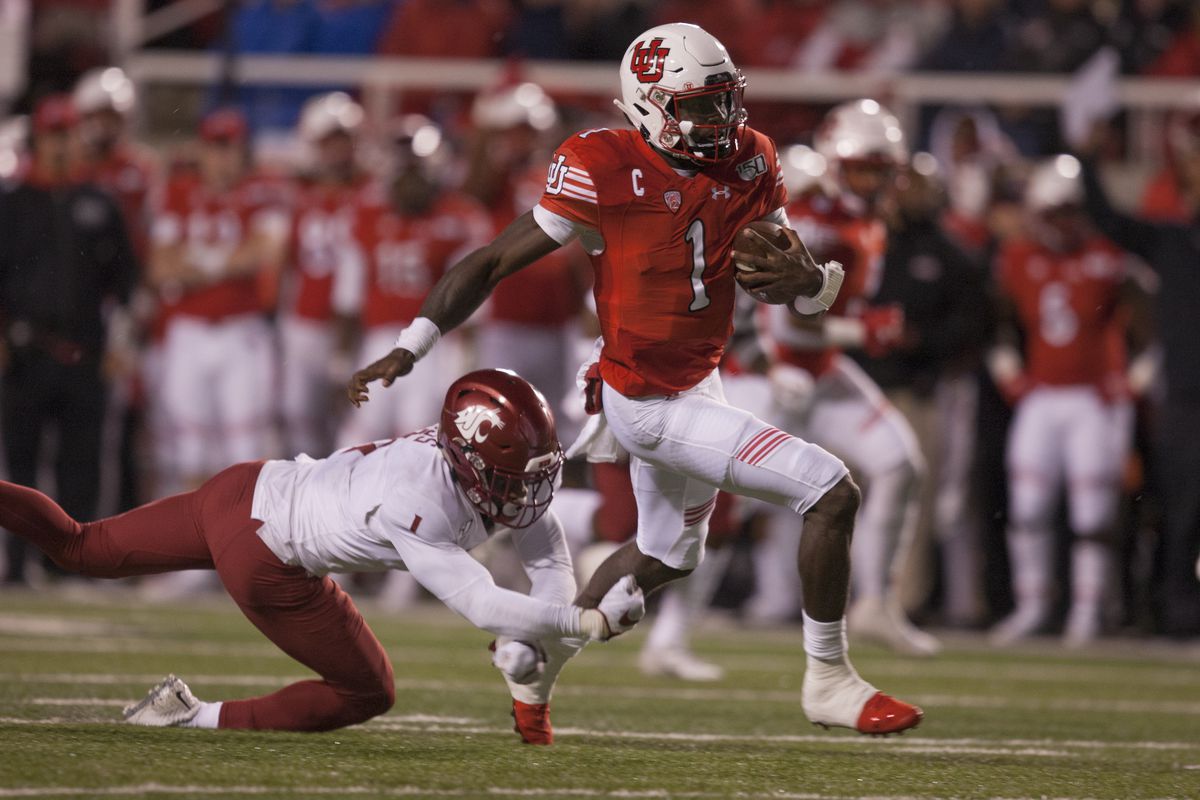 Utah and Michigan had a bounce-back game, and bettors benefitted from the routs. Another team that had a similar type game was Central Florida, but they failed to cover the spread.
Michigan was manhandled by Wisconsin, 35-14, two games ago. The Wolverines were the No. 11 team in the AP Top-25 College Football Poll, but after the loss, dropped to No. 20.
They took it out on poor Rutgers. The Wolverines hosted the Scarlet Knights, and were favored by 24.5. They nearly had the number covered by halftime, and went on to destroy Rutgers, 52-0.
Michigan defensive end Kwity Paye said he and his teammates were ready for a bounce-back game.
"We were hungry to come out here and play," Paye said. "Our main objective was to shut them out, and we did that."
Bounce-Back Game for Utah
Another team that dove down in the AP Top-25 was Utah. The Utes were No. 10, but after losing to USC, fell to No. 19.
Enter Washington State, who was getting 5.5 points against Utah. That wasn't nearly enough. Utah dominated the Cougars, winning 38-13.
WSU coach, Mike Leach, wasn't happy, calling his players "fat, dumb, happy, and entitled."
"We're a very soft team," Leach said. "We get a lot of good press, and we like to read it a lot. We like to pat ourselves on the back, and if we get any resistance, we fold."
Central Florida Bounces Back, but Doesn't Cover
UCF was stunned by Pittsburgh two games ago, 35-34. The Knights were 10-point favorites, and any hope they had at competing for a national championship disappeared with the loss.
So, when UCF was scheduled to host UConn, it figured to be a bounce-back game for the Knights. It was, but not enough of one to cover the 42 points UCF had to give the Huskies.
No one is going to criticize the Knights for their performance, though. They still won the game, 56-21, and UCF coach Josh Heupel on Saturday praised his players for shrugging off the Pitt upset.
"Our kids are resilient, Heupel said. "There were a lot of questions because It had been so long since our program had lost a regular-season football game, but our guys are competitors."
Bad Beat of the Week
UNC was +1300 on the moneyline, and scored a touchdown with 1:17 remaining i the game to get within a point of No. 1 Clemson. Tar Heels coach Mack Brown decided to go for two instead of kicking the PAT. The Tar Heels stuffed the attempt, and those rare bettors who could have had a huge payday, went home a point short.