Laura Dern is the runaway favorite at 1/6 odds to win Best Supporting Actress at the 92nd Academy Awards for her role as a ferocious divorce attorney in "Marriage Story." If there's anyone who has chance to pull off an upset at the Oscars, it's Margot Robbie ("Bombshell"), who is currently 8/1 odds.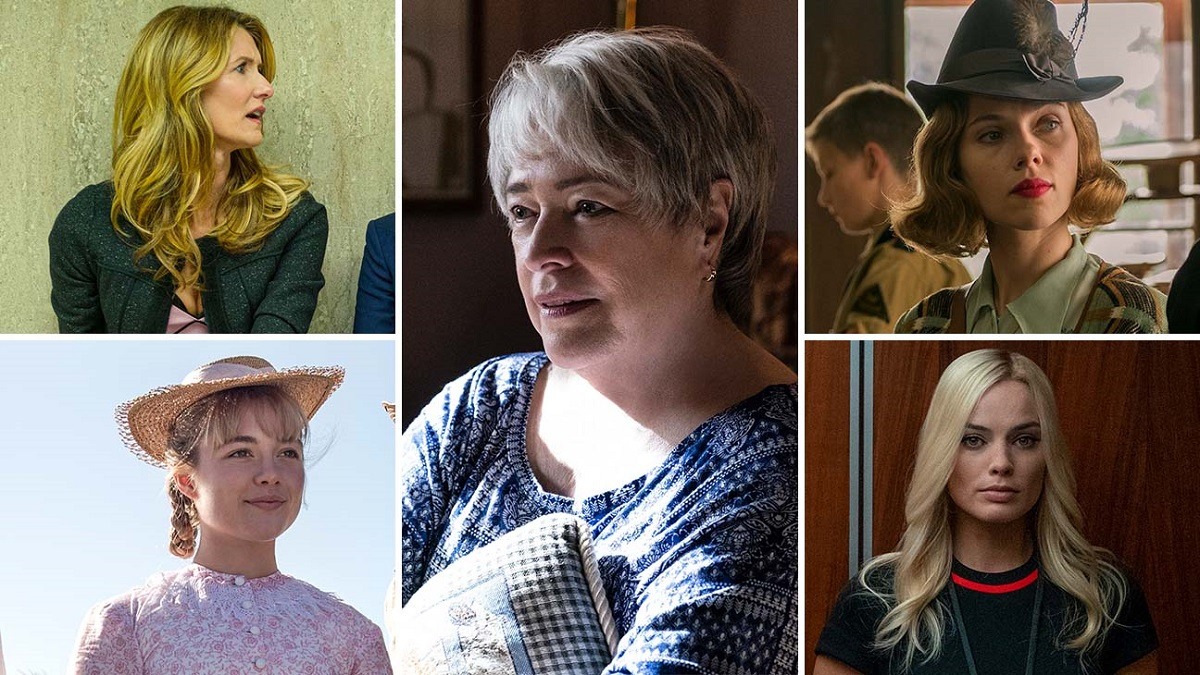 Dern won at the Golden Globe and picked up the Actor at the SAG Awards. Those indicators are pointing toward a victory for Dern at the Oscars.
The closest actress that has an outside shot at usurping the favorite is Margot Robbie at 8/1 odds, according to a recent update by William Hill.
Scarlett Johansson made history with a double nomination this year. She earned a nod for Best Actress in "Marriage Story," and also received a nomination for Best Supporting Actress in "Jojo Rabbit," playing Jojo's mother.
Best Supporting Actress Oscars Odds
Laura Dern 1/6
Margot Robbie 8/1
Florence Pugh 12/1
Scarlett Johansson 12/1
Kathy Bates 25/1
Florence Pugh earned one of two acting nominations for Greta Gerwig's interpretation of the classic novel, "Little Women." Saoirse Ronan earned a nod for Best Actress as Jo March, while Pugh earned a nomination for Best Supporting Actress as the villainous Amy March.
Kathy Bates won an Oscar for her sensational and haunting role in "Misery" (1991). She earned her fourth nomination "Richard Jewell," playing the mother of a hero that became an FBI suspect during the Olympic Park bombing in Atlanta, Georgia in 1996.
Laura Dern (Marriage Story)
Dern is probably best known for her work in "Blue Velvet" or "Jurassic Park." She previously received Oscar nominations for "Rambling Rose" (1992) and "Wild" (2015).
Dern is the daughter of renown thespians, Dianne Ladd and Bruce Dern. Both her parents earned multiple nominations at the Oscars, but neither of them won.
In "Marriage Story," Dern plays a successful divorce attorney who specializes in the entertainment industry.
Collider's review of "Marriage Story" best summed up Dern's performance.
"Dern is electric as Nora, a shark of a lawyer who will go to hell and back for her client, but also with no emotional investment in the outcome," wrote Matthew Goldberg. "She's callous in all the right ways for her profession, and in the hands of a lesser actor, she would just be a caricature, but with Dern, we just have to acknowledge that Nora is amazing at her job."
Dern is the consensus favorite at 1/6 odds to win Best Supporting Actress.
Margot Robbie (Bombshell)
Australian-born Margot Robbie earned her first Oscars nomination for her role as Kayla in "Bombshell," the Jay Roach film about sexual discrimination and harassment at Fox News. She also appeared in Quentin Tarantino's "Once Upon a Time in Hollywood" as actress Sharon Tate.
Robbie offers up good value at 8/1 odds as a possible surprise upset over Laura Dern for Best Supporting Actress.
With all the favorites winning their categories at other major awards shows like the Golden Globes, there's not much drama going on behind the scenes. But it you're looking for someone to root for, why not Robbie?
Florence Pugh (Little Women)
Pugh seems like a virtual newcomer, but the English actress has been paying her dues for years with roles like Cordelia in "King Lear" (2018) to an inspiring wrestler in "Fighting with My Family" (2019), to a princess in "The Outlaw King" (2018).
She earned a nomination this year in "Little Women" as Amy March, but it might not even be her best role from 2019. Pugh absolutely crushed her performance in the horror flick "Midsommar," written and directed by Ari Aster. Pugh is one of the long shots at 12/1.
Scarlett Johansson (JoJo Rabbit)
Johansson made history when she became the 12th actor in the 92-year history of the Academy Awards to earn double nominations in the same year for Best Actress and Best Supporting Actress.
Johansson is the first actor to earn this honor since Cate Blanchett was double nominated in 2007. The list of double nods also includes Jamie Fox (2004), Juliane Moore (2002), Emma Thompson (1993), Holly Hunter (1993), Al Pacino (1992), Sigourney Weaver (1988), Jessica Lange (1982), Barry Fitzgerald (1944), Teresa Wright (1942), and Fay Bainter (1938).
Of the 11 previous double nominees, six of them won at least one Oscar for their performances. Jamie Foxx is the last double nominee to win with a Best Actor win for "Ray" (2004).
Johansson is a longshot to win Best Actress, with Renee Zellweger a lock his year. She's also not in a good position to pull off a major upset over Dern. Johansson is 12/1 odds to win Best Supporting Actress, likely making her the sixth double nominee to get shut out on Oscars night.
Kathy Bates (Richard Jewell)
Bates won an Oscar for Best Actress in "Misery" back in 1991. She received two other nominations for Best Supporting Actress. She lost both times for "About Schmidt" (2003) and "Primary Colors" (1999).
Bates earned a nomination this year for her role as Bobi Jewell, the mother of wrongly accused Atlanta Olympics bomber, Richard Jewell. She is the longshot on the board at 25/1 odds.
OG compiled a complete list of 2020 Oscars nominations. We also have odds updates for Best Film, Best Director, Best Actress, and Best Actor.