With an infusion of young talent like Connor McDavid and Austin Matthews, an expansion team in Las Vegas shocking the hockey world, and scoring at its highest levels in over a decade, 2018 was full of some of the best NHL highlights witnessed in recent years.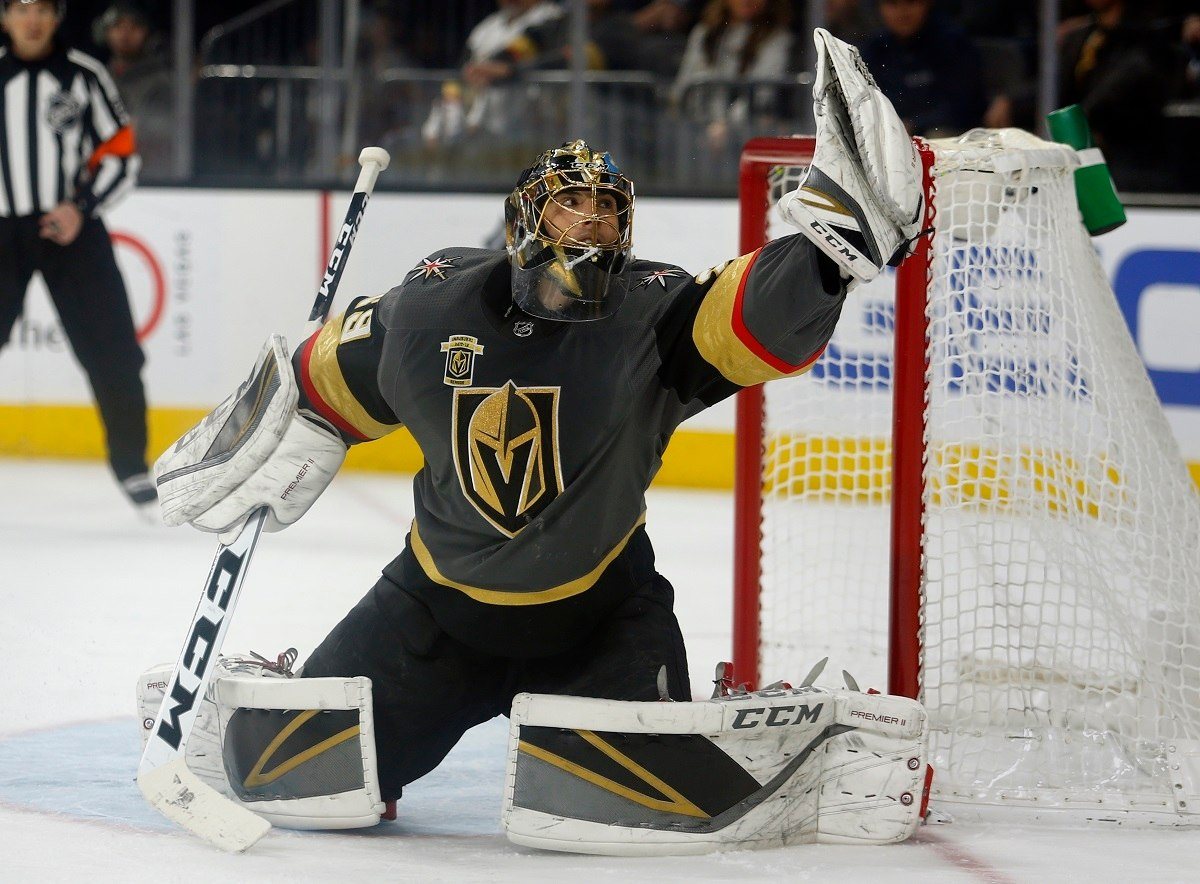 We kick off our look back at the finest from the ice with the game's fastest player, a man many have called the most talented the game has seen since Mario Lemieux.
Connor McDavid Magic
It's not fair when the speediest skater in the game is also its most skilled. That's the case for Edmonton Oilers star Connor McDavid, whose exploits could fill any Best of 2018 list all on their own.
Take earlier this month, when he barely broke a sweat breezing by a Vegas Knights defender before showing off his silky hands for the finish.
He put on a similar display of speed in October while turning a Wild defenseman into a pylon.
Shooting is Overrated
Lightning Capitals forward Nikita Kucherov managed to score one of the best goals of the year without even shooting the puck.
In a February game against the Washington Capitals, Kucherov had a breakaway from center ice. He pulled out every deke in the book on goalie Braden Holtby except for the bit where he actually shoots the puck, instead allowing it to simply trickle through the keeper's legs.
Was it intentional? Kucherov says so, and he proved it by pulling off the same move on the same goalie in the All Star game.
Ovechkin's Agony and Ecstasy
Stanley Cup MVP Alexander Ovechkin had a few highlight-worthy moments against the Montreal Canadiens in 2018.
Late last season, Ovechkin showed off his speed, power and skill, crashing in on Carey Price to score an impressive goal.
Then early this season, Price repaid the favor by robbing Ovechkin of a game winning goal as time expired.
Karlsson's Golden Knighting
The Vegas Golden Knights falling just three wins short of lifting the Stanley Cup in their expansion year is one of the most improbable stories in sports history.
And they did it with flair the whole way, including this incredible, between-the-legs jaw dropper by William Karlsson against the Sharks in March.
Whole Lotta Glove
We can't let the shooters have all the glory, as NHL goalies came up with plenty of leather larceny in 2018.
Marc-Andre Fleury was a huge part of the Knights' Stanley Cup run. His heroics in this overtime period against the Sharks in the second round kept the Knights alive long enough to eventually win the game, propelling them to the Western Finals.
It may not have been in the playoffs, but Coyotes goalie Antti Ranta made of one the saves of the year in February against Nikita Scherbak.
And while glove saves are sexy, Lightning goalie Andrei Vasilevskiy really used used his head to rob the Oilers of a goal.