Former UFC light heavyweight champion Lyoto Machida will seek revenge for a controversial decision loss to Phil Davis at UFC 163 back in 2013 when the two clash in the main event of Bellator 245 at the Mohegan Sun Arena on Friday night.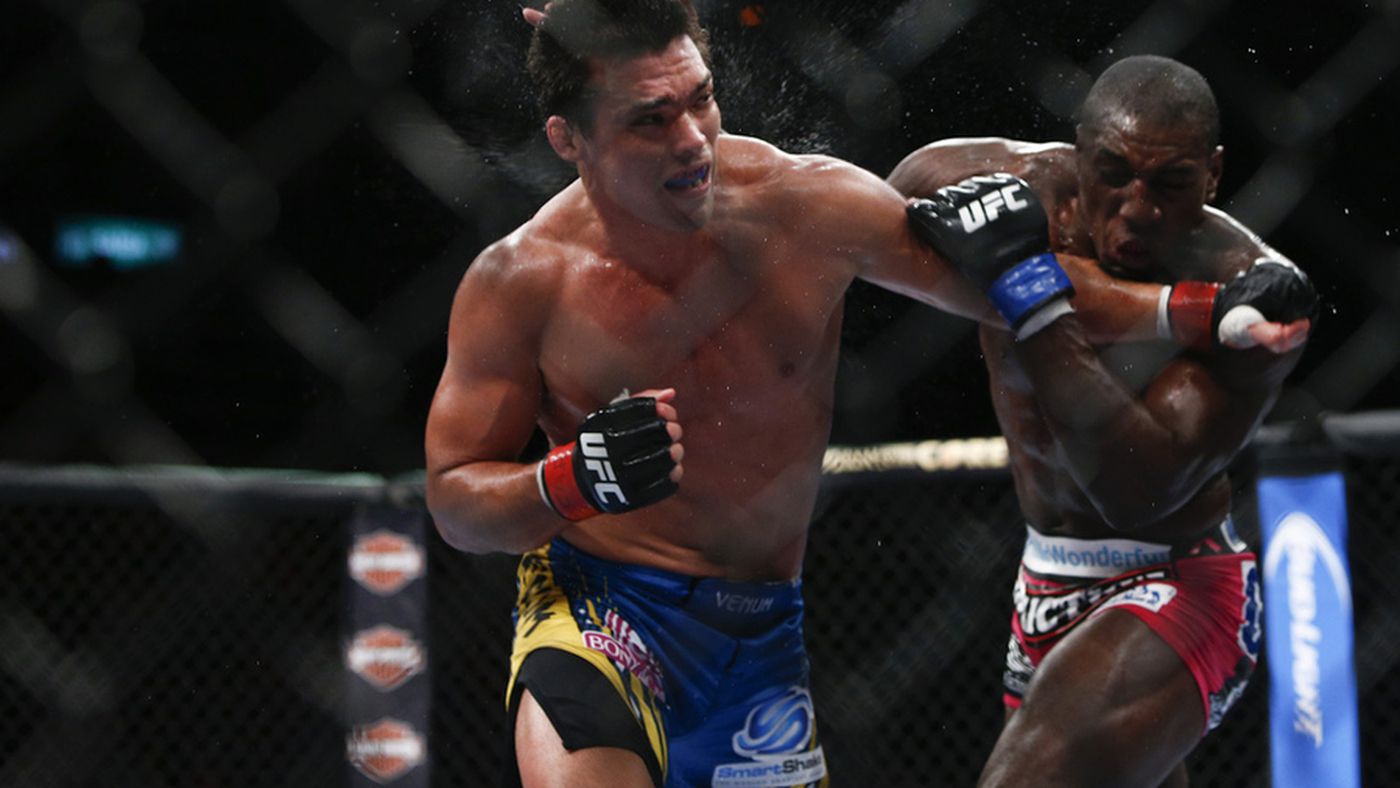 Bellator is holding two cards this weekend on back-to-back nights, both of which are taking place at the Connecticut casino resort.
Davis Hunts for Second Win Against Machida
Friday's main event features two accomplished veterans of the light heavyweight division. Machida (26-9) jumped out to a 16-0 record early in his MMA career, displaying a karate-based style that was – and remains – rare at the elite levels of the sport.
While Machida lost his title to Mauricio Rua in 2010, and hasn't managed to regain a championship since, he has continued to take on notable opponents, even if many of them are also in the later stages of their careers. Now 42, Machida has won four of his last five fights, though he is coming off a split decision loss to Gegard Mousasi last September.
"Now that I'm 42 years old, I like to take things one step at a time," Machida told MMA Junkie. "Of course, thoughts of facing Vadim Nemkov for the belt do cross my mind. But I try to only focus on Phil Davis."
Davis (21-5) has won eight of his 10 bouts since joining Bellator in 2015, with his only losses coming by split decisions to Nemkov and Ryan Bader, the two men who recently fought for the promotion's light heavyweight title. While Davis says he's enthusiastic about taking on Machida for a second time, he doesn't expect Friday's tilt to resemble their 2013 encounter.
"So much time has passed," Davis told MMA Junkie. "You're not really getting a true rematch because he's not going to come out [with] the same style and plan. I'm a very much different fighter than he fought the last time."
PointsBet Sportsbook sees Davis as a clear favorite to get a second win, posting him at -375 over Machida (+280).
Archuleta, Mix Fight for Bellator Bantamweight Title
Saturday night's main event for Bellator 246 features Juan Archuleta taking on undefeated prospect Patchy Mix for the currently vacant bantamweight title. Mix (13-0) earned two wins in Bellator, and another in Rizin as he has increased his level of competition over the past two years.
"They need a star in the division, and I'm that star," Mix told MMA Junkie. "I'm a finisher. I don't lose rounds. I dominate everyone I've ever fought. I'm on an amazing streak, and Saturday night, I do the same thing: I put him away, and if I don't put him away, I drag him to hell."
Juan Archuleta (24-2) isn't interested in building a star for his company. Archuleta lost a unanimous decision to Patricio Freire in his last shot at the Bellator bantamweight title, and aims to get his hand on the belt in his second attempt.
"I believe he has great jiu-jitsu, but he doesn't have great MMA jiu-jitsu," Archuleta told The Orange County Register. "I'm sure he worked on a lot of his weaknesses, but I believe I'm gonna be just much better that night with him because I train with world-class fighters every day of my life."
Mix enters the title bout as a -180 favorite over Archuleta (+142).