In June of 2012, a $180,000, 2-year-old filly named Beholder finished fourth in a maiden special weight race at Hollywood Park. At 21.8/1, she finished 8 1/2 lengths behind winner Executiveprivilege, getting outkicked by a half-length by a filly named Travesura for third.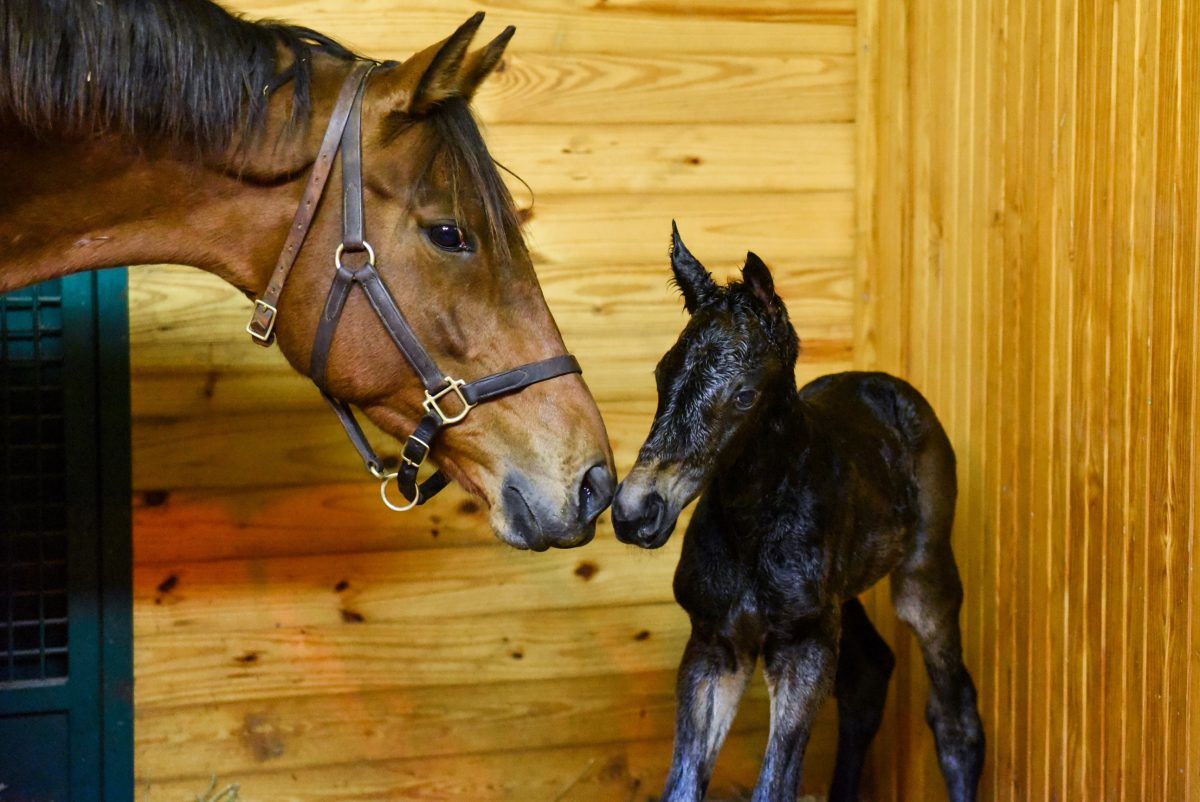 Something apparently kicked in at that point, because Beholder won her next race the following month at Del Mar. And after that first race, over the next 25 races, spanning four years, Beholder would miss the board exactly one more time.
And now, one of the 21st century's most dominant fillies sends her first foal into his first race: Q B One. The 3-year-old colt by Uncle Mo will debut in Sunday's 6 1/2-furlong fourth race on Santa Anita Park's opening day.
Uncle Mo and Beholder. Even with blue-blood parents like that, trainer Richard Mandella — who also conditioned Beholder — isn't quite sure what to expect.
Mandella going in with a question mark
"I've had him for a bit and he's had some minor problems, so he was sent out and came back. But he's doing well now," Mandella told Santa Anita's Ed Golden. "He trains good and I think racing will make him better, but I don't know that his mind is really on it yet. We'll get a race in him and I'd expect going short, he'll probably settle back and finish well. (This is) getting him started for better things down the road."
Mandella found that once Beholder had a race under her, a lot of better things happened down the road. After that fourth-place debut, Beholder won nine of her next 12 races. She finished second in the other three.
That string snapped with a fourth in the 2014 Ogden Phipps at Belmont Park. That race was notable because it marked the last time Beholder finished out of the exacta.
Beholder's 8-for-8 run included the Pacific Classic
Her fourth-place finish bothered Beholder so much that she won her next eight races. That string included five Grade 1s, including the 2015 Pacific Classic, where she destroyed a field of colts and horses by 8 1/4 lengths in one of the year's most dominant performances.
Fitting, because Beholder was one of the decade's dominant performers. She became the first horse since 1976 to win Grade 1 races at ages two, three, four, and five. She's one of only two horses to win three Breeders' Cup races: the 2012 Juvenile Fillies, the 2013 and 2016 Distaffs. And she won Eclipse Awards at ages two, three, five, and six.
That 2016 Breeders' Cup Distaff victory sent Beholder into motherhood with 18 wins and six seconds in 26 career races. This came with more than $6.1 million in career earnings.
Q B One has quite the hoofprints to follow.