Becky Hammon has always been ready to be an NBA head coach, and now it appears the NBA might be ready for her. The San Antonio Spurs assistant reportedly is set to interview with the Milwaukee Bucks for their open head coaching position, and could make history by becoming the first woman to lead a major men's professional sports team.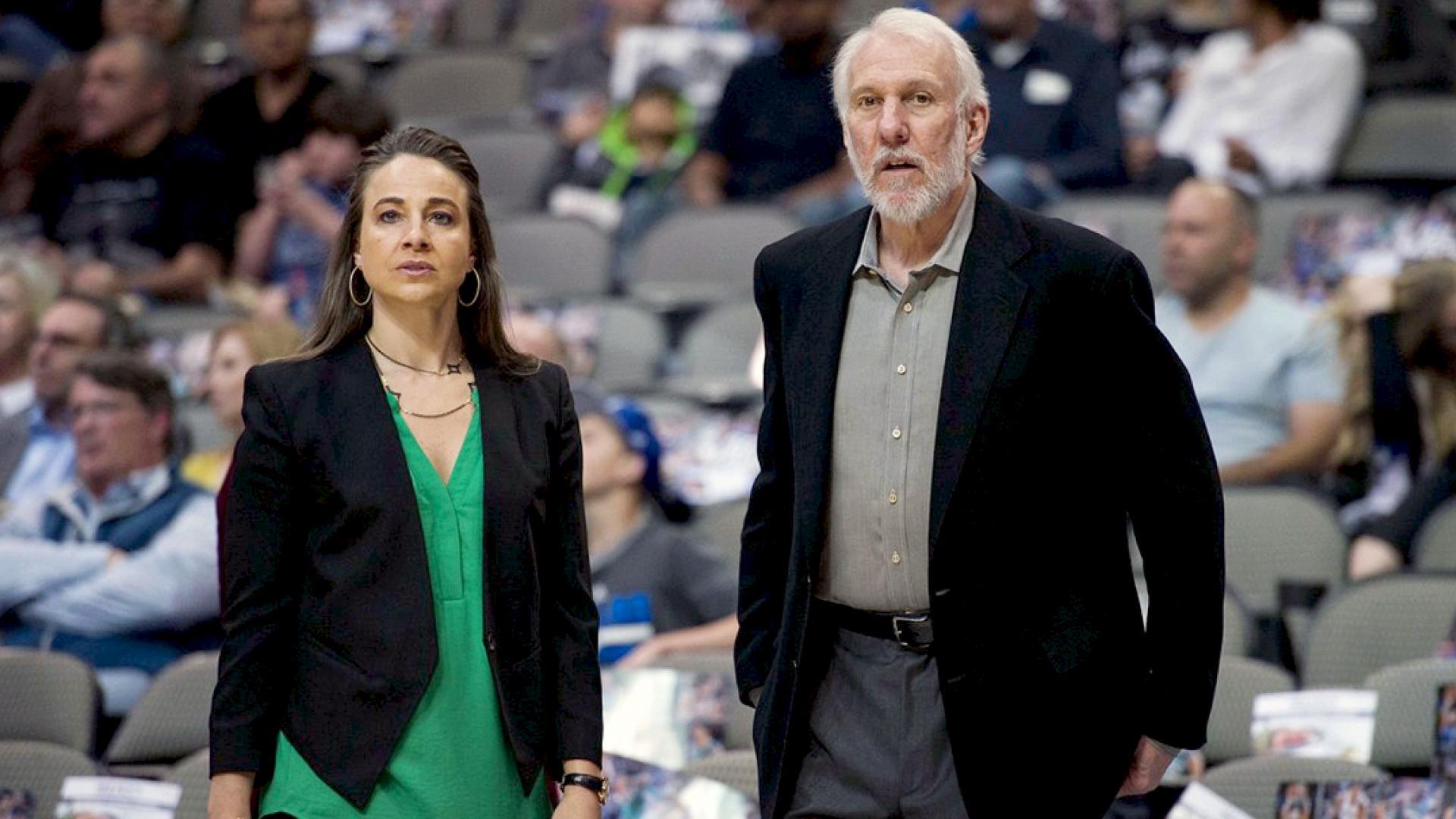 The sportsbook MyBookie has set odds at -145 that the Bucks will hire Hammon, and +105 that they won't. She has been with the Spurs since 2015.
Milwaukee has been without a permanent head coach since firing Jason Kidd in January. Assistant Joe Prunty was named interim coach for the rest of the season. He guided the team to the first round of the playoffs, where they lost to the Boston Celtics in seven games.
When Hammon meets with Bucks management, she will become the first woman to ever interview for such a job.
Ready to Make History
The 41-year-old former WNBA star played from 1999-2014 and was a six-time All-Pro point guard. She played for the New York Liberty and San Antonio Stars (who are now the Las Vegas Aces).
Hammon's historic venture began three years ago when she joined the Spurs coaching staff. She became the second female assistant coach in the NBA, and the first ever full-time for any major American sport. Head coach Gregg Popovich insisted her gender had no influence on his hiring decision.
"I hired her because she was in my coaches meetings for an entire year because she was injured," Popovich said in 2015. "She's got opinions and solid notions about basketball. Obviously, she was a great player. As a point guard, she's a leader, she's fiery, she's got intelligence, and our guys just respected the heck out of her, so she's coaching with us, she's running drills."
Popovich named her the team's Summer League head coach in 2015, and that year she led the Spurs rookies to the NBA's Las Vegas Summer League championship.
Last year, Hammon interviewed with the Bucks when they were looking for a new general manager, but with no front-office experience, she didn't get the job. (The Bucks instead hired Jon Horst, who had been the team's director of basketball operations since 2008.)
Hammon's credentials as a coach seem more undeniable, which has many believing this could be the opportunity for her to take the next step in breaking through a pro sports glass ceiling, or perhaps glass backboard as may be the case. Profiled last month in the New Yorker, Hammon made the case that this was her time.
"If you don't want a female coach, don't hire one," Hammon said. "If you want to hire somebody who's qualified and will do a good job, then maybe you should consider me."
Bucks co-owner Wes Edens said in an interview in February that he thought she was ready.
"I think that Becky is a very talented lady," Edens said. "She's got great references and people think the world of her."
Other Contenders in Play
Edens also said that Prunty had an opportunity to prove his worth as a head coach during his time as the interim. Getting knocked out in the first round of the playoffs, however, might not be that impressive to those doing the hiring.
There are at least eight other names that have been mentioned. Those who reportedly have been called in for interviews include San Antonio assistant Ettore Messina, former Charlotte Hornets coach Steve Clifford, and former New Orleans Pelicans coach Monty Williams.
David Blatt of the Cleveland Cavaliers and Mike Budenholzer of the Atlanta Hawks also have been rumored to be top prospects. David Fizdale was also mentioned, but accepted the top spot at the New York Knicks last week.